La autoridad de Jesús
Marcos 1:21-28 (NVI) Entraron en Capernaúm y, tan pronto como llegó el sábado, Jesús fue a la sinagoga y se puso a enseñar. La gente se asombraba de su enseñanza, porque la impartía como quien tiene autoridad y no como los maestros de la ley.  De repente, en la sinagoga, un hombre que estaba poseído por un espíritu maligno gritó:
―¿Por qué te entrometes, Jesús de Nazaret? ¿Has venido a destruirnos? Yo sé quién eres tú: ¡el Santo de Dios!
―¡Cállate! —lo reprendió Jesús—. ¡Sal de ese hombre!
 Entonces el espíritu maligno sacudió al hombre violentamente y salió de él dando un alarido.  Todos se quedaron tan asustados que se preguntaban unos a otros: «¿Qué es esto? ¡Una enseñanza nueva, pues lo hace con autoridad! Les da órdenes incluso a los espíritus malignos, y le obedecen».  Como resultado, su fama se extendió rápidamente por toda la región de Galilea.
Jesús enseñaba con una autoridad notable. Quienes los escuchaban podían diferenciar entre la forma en que los escribas o maestros de ley hablaban de las escrituras, y la manera en que lo hacia Jesús.
Quizás para los maestros de la ley, el cumplimiento de las reglas era primordial. Para Jesús, a quien Juan describe como el verbo, la palabra misma, la ley en sí era resumida en el amor al prójimo. Por eso los escribas estaban alarmados cuando Jesús sanaba el día de reposo. Para ellos, el día de reposo era intocable. Para Jesús lo inconcebible era no atender el dolor de los que venían a él con sufrimiento.
Para los maestros de la ley, lavarse las manos era mas preciado que dar de comer a las multitudes como lo hizo Jesús. Quizás la autoridad de Jesús estaba fundada en que sus palabras estaban basadas en hechos. No eran frases vacías repetidas por costumbre o por tradición.
En nuestros días, hay fervientes Cristianos viviendo la rigidez de un reglamento bíblico que no contextualizan a los tiempos. Por ejemplo, hay quienes no pueden ver a una mujer en pulpito porque argumentan que los apóstoles eran todos hombres. Sin indagar mas allá en los evangelios, se niegan a ver que el role de la mujer en el ministerio de Jesús era central y revolucionario para sus tiempos. Ya que a la mujer se le tenia marginada e invisible, y Jesús sin embargo la resalta como protagonista de su mensaje de amor.
También hay los que muy recatados Cristianos en los Estados Unidos (EEUU) que se oponen al aborto porque citan el mandamiento de "no mataras." Sin embargo apoyan leyes migratorias injustas que día mandan a la muerte a jovencitos que son deportados a lugares donde no están seguros y vivir en paz.
Cuando Jesús efectúa el milagro en este pasaje de liberar a un hombre de un espíritu inmundo, lo hace nuevamente con la autoridad que le da su divinidad. También lo hace con la autoridad que da estar viviendo un ministerio de compasión y entrega. Todxs se preguntan como lo hace y porque hasta los espíritus le obedecen. Jesús existe para liberar.
Oración: Señor, pedimos tu ayuda para caminar con la autoridad que nos da vivir tu palabra de amor. Que nuestra bocas se unan a nuestras manos para construir un mundo de paz y justicia. Amen.
---
Related News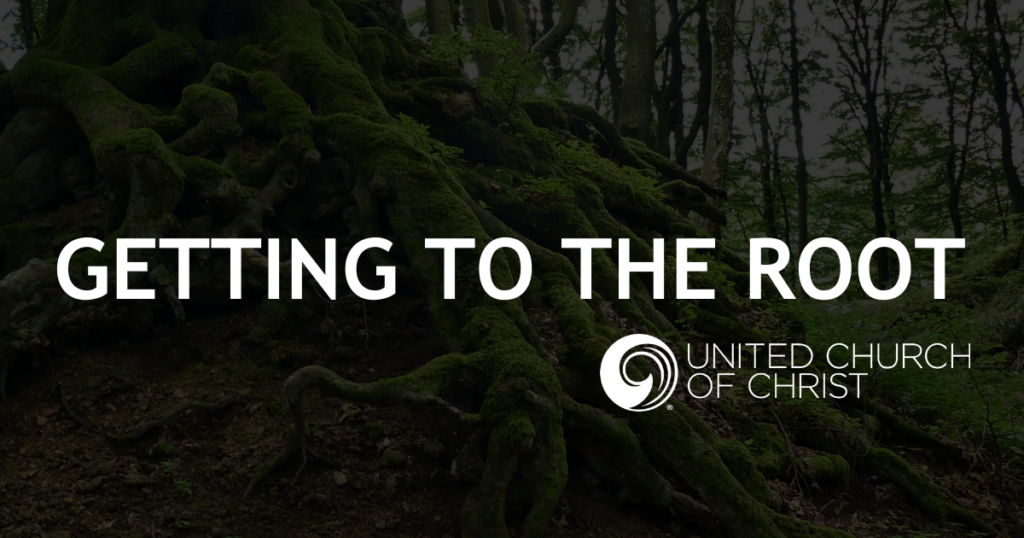 Right now, a group of U.S. Senators are discussing which pieces of our asylum laws they would...
Read More