Korean churches express gratitude for UCC General Synod reunification resolution
During an ecumenical visit to South Korea, Korean Christian leaders showed heartfelt appreciation to executives from the United Church of Christ for the denomination's solidarity and witness for peace in their part of the world.
"The United Church of Christ and the Christian Church were the first churches in the world to pass resolutions calling for the reunification of the Korean peninsula," said the Rev. Jim Moos of the resolutions that were passed separately by both churches this summer. "There was tremendous gratitude for our commitment to peace and justice in Korea and for its reunification."
Moos, the co-executive of Global Ministries, and the Rev. Xiaoling Zhu, area executive for East Asia-Pacific, traveled to Korea and China to meet with various partners, visiting local churches in Seoul, witnessing a peaceful protest of the construction of a naval base on Jeju Island, and touring a migrant workers center that assists people from 17 different nations, offering legal, medical and educational services for immigrants to South Korea. Their trip lasted from Oct. 22 through Nov. 2.
Global Ministries and one of its ecumenical partners in South Korea, the Presbyterian Church in the Republic of Korea (PROK), also finalized an agreement to jointly sponsor two missionaries in East Timor, a pact that is the "first of its kind," Moos said.
Moos and Zhu also visited the de-militarized zone — the strip of land dividing North Korea and South Korea.
"We're looking forward to having a delegation from the PROK visit in 2016," Moos said. "We hope to give them an opportunity to advocate for Korean peace to Congress, the State Department and the United Nations. We have also asked to see if a meeting is possible to have a Global Ministries delegation visit North Korean churches, perhaps in 2016. The resolution has been shared with them, and hopefully we can offer our solidarity personally."
---
Related News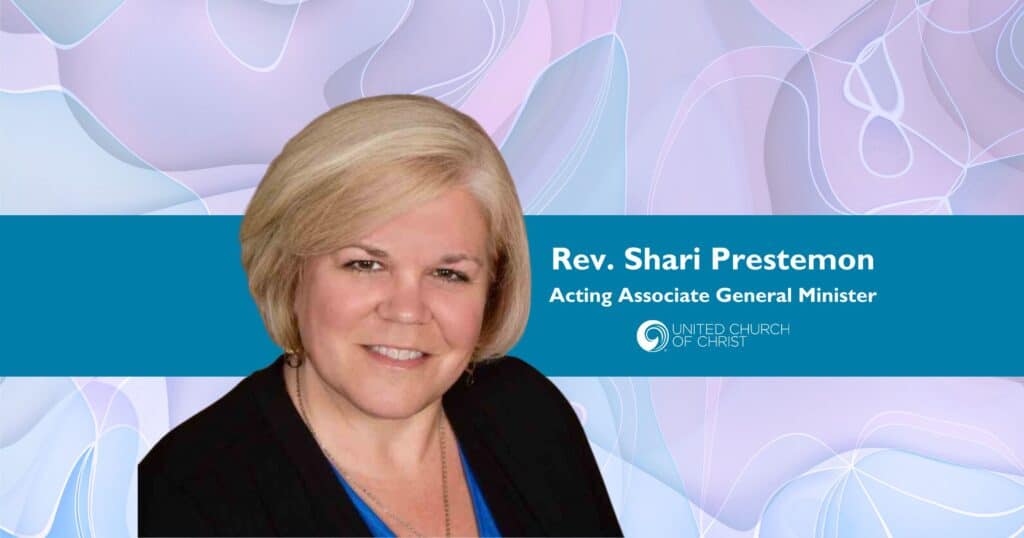 A new United Church of Christ national leader has been called. The UCC Board voted in a...
Read More