UCC environmental advocates speak up as U.S. Senate debates Keystone XL Pipeline
As the United States Senate gears up for what could be weeks of debate about the Keystone XL legislation, environmental advocates from the United Church of Christ continue to lobby in opposition of the controversial pipeline. From local demonstrations to church-wide action alerts, those concerned about the catastrophic impact the pipeline could have on the planet are urging Congress and President Obama to reject the legislation before it's too late.
"Investing in infrastructure to develop and transport fossil fuels means that we as a species are going in the wrong direction," said the Rev. Meighan Pritchard, UCC minister for environmental justice. "There is still a slim window of time to make better choices, to put our money and our will into sustainable and morally defensible forms of energy. Congress is denying reality by continuing to bow to the will of the fossil fuel industry."
Despite Obama's guarantee of a veto, the U.S. House of Representatives easily passed Keystone legislation last week, and the Senate is currently debating it. News reports indicate that an amendment process, promised to Senate Democrats by Republican leader Mitch McConnell (R-Ky.), could take weeks, but neither the House nor the Senate has enough votes to override a veto from the president.
UCC Justice and Witness Ministries is encouraging members and environmental allies to tell their senators to vote against the pipeline, and to instead work toward a sustainable future for all. Pritchard has also drafted a letter that interfaith leaders will sign and send to the Senate next week calling for rejection of the pipeline and for the creation of jobs and economic opportunities through the development of sustainable energy. The Rev. Geoffrey Black, UCC president and general minister, and the Rev. Linda Jaramillo, executive minister for UCC Justice and Witness Ministries, are among the signatories.
"It is especially critical at this time to reverse the effects of climate change by reducing our consumption of fossil fuels," the letter states. "Please vote against the Keystone XL Pipeline, regardless of what amendments are attached to the bill, and begin to work toward a sustainable future for all of God's creation."
UCC pastors are also lifting their voices in local protests throughout the country. The Rev. Caren Caldwell, pastor of Medford Congregational UCC in Medford, Ore., took part in a demonstration against the pipeline on Tuesday, Jan. 13, alongside members of her church. The event was organized by national and local environmental groups and drew about two dozen people calling on Obama to veto the legislation if passed by Congress. Caldwell, whose congregation focuses heavily on creation care, said she participated because she wants the planet to survive for future generations and to be as wonderful a place as it was during her lifetime.
"We must now turn to cleaner energy sources – solar, wind, wave – in order to cut carbon emissions," Caldwell said. "That's how we have to both mitigate and adapt to climate change. Clean energy is our only chance for a healthy future for our descendants here on God's planet."
---
Related News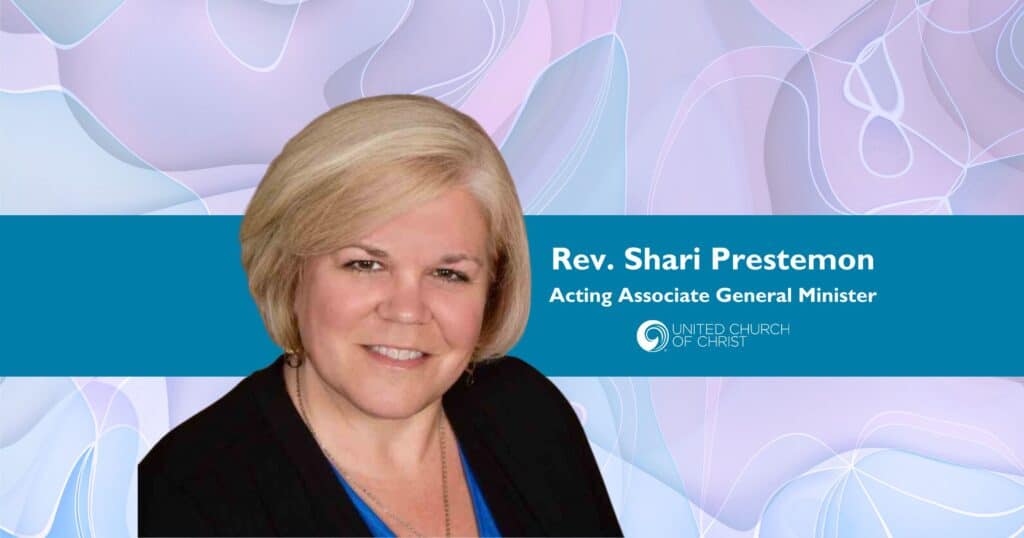 A new United Church of Christ national leader has been called. The UCC Board voted in a...
Read More