Keystone Pipeline decision likely on hold until 2015
The Keystone XL Pipeline is a no-go—at least for now.  On Tuesday, Nov. 18, the pipeline bill failed to get enough support in the Senate to move forward, which gives environmental advocates of the United Church of Christ more time to rally the wider church to urge the White House to make good on a promise to stop the pipeline.
"Our advocacy work calling for an end to the Keystone Pipeline is far from over," said the Rev. Meighan Pritchard, UCC minister for environmental justice. "The clock is ticking, and we are running out of time to do the right thing. We are called to tend or till the earth and keep it, not rape and destroy it. The proposed Keystone XL, the proposed Sandpiper Pipeline through pristine northern Minnesota wild-rice lakes, the proposed coal and oil trains and export terminals along the West Coast—they all head us in exactly the wrong direction."
The debate isn't likely to go away for very long, as both the Senate and the House of Representatives will be controlled by the Republicans early next year. The House already approved a Keystone bill.
Eventually, President Barack Obama will need to make a decision on approving the Pipeline, or approving or vetoing a Congressional bill to proceed with building Keystone XL. The White House has said it will not make a decision either way until a Nebraska court issues a ruling on the route of the pipeline through that state. That decision isn't expected until January.
The Keystone XL Pipeline would carry up to 830,000 barrels of tar sands daily from Western Canada and North Dakota to oil refineries in the Gulf of Mexico for distribution and export.
"Just two months ago, we saw tremendous energy and support from earth care advocates who gathered by the hundreds of thousands in New York City for the People's Climate March," Pritchard said. "That shows there is a powerful movement, both in society and within the church, to act as responsible stewards for God's creation. Now, perhaps more than ever, is the time we live out that call." 
Read up on the scope of the UCC's work opposing the pipeline, acting as a steward of the Earth and environment, online.
---
Related News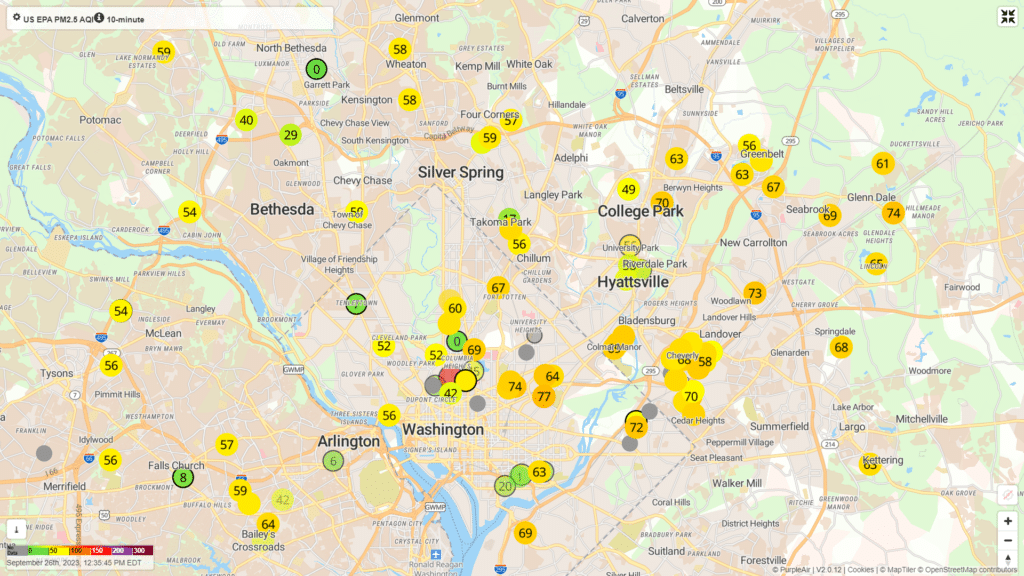 This summer, the United States experienced some of the worst days for wildfire pollution in...
Read More