UCC pastors celebrating marriage equality in Kansas
Call Kansas number 33. Same-sex marriages are not banned in Kansas anymore, and United Church of Christ ministers were quick to kick off the statewide celebration this morning.
"We celebrate for three reasons today–as victory for pastoral care, justice and our faith," said the Rev. Peter Luckey, senior pastor of Plymouth Church, the oldest UCC church in Kansas. "We are here to offer our unequivocal and joyful support to every person in their right to choose who they love, regardless of gender. It is very important that LGBT persons in our community and throughout the state of Kansas know that this church and the United Church of Christ stand behind them, ready and with open arms, to sanctify the vows they make before God."
Luckey and seven other UCC representatives, pastors of four UCC churches and local advocates, were joined by their conference minister to jubilantly mark the occasion on Nov. 13, as Kansas, the 33rd state to legalize marriage equality, began issuing marriage licenses. They gathered at Plymouth Church in Lawrence, Kan., to publicly declare their excitement and approval and to announce their willingness to legally marry same-gender couples.
"This day celebrates and affirms the invitational and hospitable theology that called me into ministry within the United Church of Christ," said the Rev. Eleanor McCormick, Plymouth's associate pastor. "We stand on this historic day ready to marry same-gender couples and bring light to the State of Kansas."
Luckey and McCormick already have plans to open the church doors on Monday evening to couples who desire to marry immediately–after a three-day waiting period. 
"It's going to be a big celebration, with cake, balloons–we're inviting the congregation–we want to make it a party, " said Luckey. "We're throwing a wedding and inviting couples to come and get married."
Luckey wants all same-gender couples in his area to know that Plymouth is open for business and they can contact the church and schedule their ceremony. The huge community wedding celebration is slated for 5 p.m., Nov 17, with the congregation as willing witnesses.
The United States Supreme Court lifted a hold on same-sex marriage in Kansas on Wednesday, Nov.12, rejecting a request to extend a temporary stay on a federal ruling that struck down the state's same-sex marriage ban.
The justices in the past have continued stays, pending appeals to marriage equality victories. But Wednesday's action proves that at least in the 10th Circuit, which has jurisdiction over Kansas, marriage equality is the law of the land.
"This is huge for Kansas," said Edith Guffey, conference minister of the UCC Kansas Oklahoma Conference. "We are grateful that this day has come, and for the leadership of so many who have worked so hard for justice. Marriage equality is an important victory and our members and pastors celebrate and pray that this is another step in changing the hearts and minds of many who continue to exclude and demonize, who somehow forget that God is love."
"Expanding marriage equality finally removes a long-standing obstacle to our pastoral care," Luckey said, "It allows us to minister equally to all families in our community.'"
Other clergy present at this morning's celebration in Lawrence: 
Rev. Shannah McAleer of St. Paul's Church UCC in Eduora
Rev. Tobias Schlingensiepen of First Congregational Church UCC in Topeka
Rev. Josh Longbottom of Central Congregational Church UCC in Topeka
Sherry Warren, Justice and Witness Organizer for Kansas
Shea Zellweger, Colonial UCC in Prairie Village
---
Related News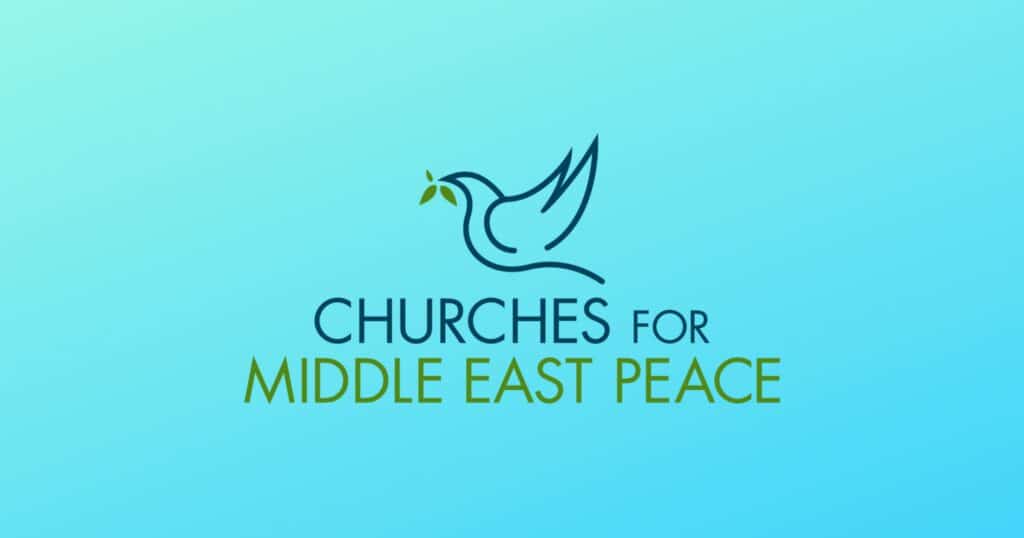 The following statement was issued Dec. 2 by Churches for Middle East Peace (CMEP), of which...
Read More