JPANet: February Newsletter
Getting to the Root of It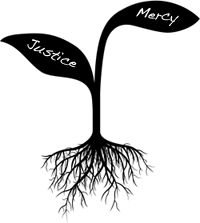 We've asked our staff to help us unpack the complex justice issues that we're working on. Using our General Synod pronouncements as the basis for these reflections, we hope to provide insights into the issues you care about that are rooted in our shared faith, and can inform your advocacy efforts. This month Jason Carson Wilson, our UCC Justice and Peace Fellow, looks at the Affordable Care Act and what comes next for health care.
Heal the ACA's wounds — Don't Kill It
During his time on earth, Jesus healed many people. Our sacred text and theology celebrates healing of body and spirit. Sacred text and theology also compel us to love our siblings as ourselves. Therefore, supporting the sensible revision of the Affordable Care Act, rather than repeal, is both a moral and practical issue. Leaving 20 million people without health insurance coverage is no way to treat those siblings. (Read more.)
---
Justice Events


Women's Week 2017
The United Church of Christ will celebrate Women's Week this year during the first week of March, March 5-11, 2017. This coincides with other denominational and secular observances of Women's Week including International Women's Day on March 8. Check out these powerful Loricas – Celtic Prayers – and other worship resources written for UCC Women's Week. How might you use these prayers in your justice and advocacy work?
Rise with Standing Rock
The Standing Rock Sioux Nation has issued a call for its allies to join them for a march in Washington D.C. on March 10th. If you are concerned about the Dakota Access Pipeline and its impact on our brothers and sisters at Standing Rock, now is the time to march in the streets in defense of democracy and in solidarity. We want to connect our UCC presence at this event. Please RSVP to receive updates from Rev. Brooks Berndt, UCC Minister for Environmental Justice.
Environmental Justice Workshop – Hartman Center Camp Conference & Retreat
Want to energize your congregation around environmental justice but don't know how? Have you been working at this issue awhile and need ideas? Come to an Environmental Justice Workshop March 22-24 at Hartman Center in central Pennsylvania. Participants explore environmental justice through scientific and spiritual readings, discussion, role-play, the arts, a field trip to a permaculture farm, and more. Register now. Questions? Contact Meighan Pritchard, environmental justice curriculum trainer.
Ecumenical Advocacy Days 2017 – Confronting Chaos, Forging Community
Join us in Washington, DC on April 21-24, 2017 for the Ecumenical Advocacy Days: Confronting Chaos, Forging Community. Together we will grapple with the intersectionality of racism, materialism, and militarism, and learn more about the impact they have around the world, in our communities, and in our own lives. Through prayer, worship, advocacy training, and networking with other Christians, we will face the current manifestations of these 'triplets' and together advocate for change in public policy that better reflects the Beloved Community about which Dr. King spoke. Scholarships will be available for young adults. Learn more.
Climate March in Washington, D.C.
The UCC Council for Climate Justice along with Justice and Witness Ministries are official co-sponsors of the climate march in Washington, DC. This march is being organized by the People's Climate Movement which spearheaded the 2014 march in New York City that had 400,000 in attendance. Let us know if you are planning to come, so we can coordinate a strong UCC presence at the march.
---
Justice in Action
Nominate Justice Champion to Receive an Award at General Synod
In keeping with the spirit of former General Synods, Justice and Witness Ministries is seeking candidates who have done exemplary work in the area of justice to honor at our General Synod. If you are aware of a dynamic youth/young adult, social prophet, a local church, or grass roots organization that you think deserves to be honored for effective justice work, please nominate them by March 24th.
Racial Justice Minister joins staff in Cleveland, OH
Justice and Witness Ministry is pleased to welcome and announce to our staff team, The Rev. Dr. Velda R. Love as Minister for Racial Justice. Rev. Dr. Love began her ministry with us February 1, 2017. Located in the Cleveland, OH office, Velda brings with her a wealth of knowledge to the United Church of Christ. She has decades of experience in critical race theory, leadership development, community outreach, workshop facilitation, preaching, teaching, and writing. Read more.
Responding to the Refugee Ban
President Donald Trump has announced that the U.S. government will stop resettling refugees from certain countries; pause the entire refugee resettlement program for 120 days; preference religious minorities; and reduce the number of refugees we welcome at the very time when they are most in need of safety. These announcements fly in the face of our best values of compassion, hospitality, and welcome. With more than 65 million forcibly displaced in the world–the worst in our global history–it is more important than ever to take action by condemning this new policy. Parts of the executive order are under appeal in the courts. In the meantime, we must act & urge our elected leaders to oppose this order.
Support Farm Workers' Human Rights
The Coalition of Immokalee Workers, a group of farm workers based in Immokalee, FL, continues to struggle to improve conditions in the fields. Last year the CIW called a boycott of fast-food chain Wendy's to pressure the firm to join the Fair Food Program to ensure farm workers' human rights are protected.  The UCC Board of Directors has endorsed the boycott. In March, the CIW's Human Rights Tour will visit multiple cities to build support for the boycott. It will climax on Sunday, March 26, in Columbus, Ohio, with a major action at Wendy's headquarters. Check out the route. Join the action!
UCC lauds Obama decision commuting sentence of Oscar López Rivera
For almost 40 years, the United Church of Christ has supported Puerto Rican men and women who were incarcerated for acts and beliefs in favor of the independence of Puerto Rico, most recently with a 2011 General Synod resolution that called for the release of two of them still jailed. Last month the sentence of Oscar López Rivera, the last of those political prisoners to remain incarcerated, was commuted by President Barack Obama. Read more via UC News.
---
Justice Resources
New UCC Video – What Unites us is Greater Than What Divides Us

Trading Places, a new video from the United Church of Christ, shines a light on religious bigotry in a unique way—by depicting religious leaders of different faiths experiencing the power of walking in one another's shoes – and into one another's houses of worship. Watch the video and download the discussion guide.
Share what you and your church are doing to live out the UCC's vision statement, "A just world for all."
Send information, stories, photos, or videos to jannsoha@ucc.org explaining what you are doing to help build a just world for all.    If you wish to share with us on social media, use #justworld4all and tag us. Deadline to submit is March 31. Your church may be featured on UCC media. Read the UC News story about the UCC's purpose, mission, and vision.
Free Eco-Theology Course from Yale – Participate from your Home
Yale is offering three free courses centering on eco-theologian Thomas Berry and the application of his work and writing to understanding the gift of God's creation and our relationship to it. This is an excellent opportunity for small groups in churches to participate in the course. Learn more about this exciting opportunity.
---
Related News
One hundred and twenty-five years ago, the United States was in the throes of a most vibrant...
Read More