JPANet December 2017/January 2018 Newsletter
Getting to the Root of It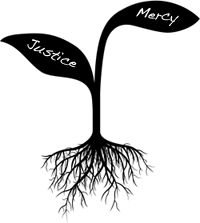 For Unto Us
By Rev. Dr. Sheila Guillaume

What does it mean for us to claim the Prince of Peace in times like these? How do we reconcile the Good News of the Prince of Peace with news we read each day of unjust tax bills, increased threats of war with North Korea, famine in South Sudan, and the pervasiveness of sexual assault against women in our society? (Read more.)
---
Justice Events


National Week of Action to Close Guantanamo
The United Church of Christ has partnered with the National Religious Campaign Against Torture (NRCAT) since its founding in efforts to end torture and close the prison at Guantanamo.  January 6-14th is the National Week of Action to close Guantanamo, and NRCAT is calling on churches to mark this date by organizing or joining events across the country. Learn more and sign up to be a point of contact or to host an event.
Human Trafficking Awareness Day
January 11 is Human Trafficking Awareness Day in the United States – a day to bring awareness to the world-wide crisis also known as modern day slavery. The 29th General Synod officially recognized the date and called on UCC congregations to be part of the education and advocacy efforts associated with Human Trafficking Awareness Day. Help raise awareness about human trafficking and kick off a year full of justice advocacy and faithful witness this January.
Wendy's Boycott Fast and Action
On January 18, 2018, faith leaders from around the country will join together for National Day of Fasting and Witness in protest of Wendy's executives' ongoing refusal to join the Fair Food Program. UCC General Minister and President Rev. John Dorhauer, author and public theologian Brian McLaren, and 30+ clergy in a National Day of Fasting and Witness. Learn more.
UCC Health and Human Services Sunday
Health and Human Service Sunday is a special opportunity to create awareness of the health concerns of our communities and world, and to learn about the many and various health and human service ministries of the United Church of Christ.  It is observed annually in the United Church of Christ and is an opportunity to talk about health in a holistic way, address the issues of justice in our health care systems and learn about how each of us can become involved. Learn more.
Ecumenical Advocacy Days
Join us in DC April 20-23 at the 2018 Ecumenical Advocacy Days – a weekend of faith-rooted worship, learning and advocacy in our Nation's capital. The gathering will focus on the uprootedness of our world. We will analyze current policy and envision ways to more fully and justly respond to the global and local needs of displaced communities. Together we will seek policy changes that advance hope and overcome the devastating impacts of conflict, climate change and corruption on God's people. Scholarships available for UCC Young Adults. Learn more!
---
Justice in Action
Tax Update: It's Not Over Yet
Great thanks to all of you who acted on our faith call to love our neighbor by opposing the Senate version of the Tax Cuts and Jobs Act.  Although we are deeply disappointed that the Senate narrowly passed this harmful legislation, there is still time to act. Read more from UCC Washington Office Director, Sandy Sorensen, and take action.
Souls to Enroll – Only One Week to Go!
The Church has always understood itself to be an extension of Jesus Christ's healing ministry in the world. As such, it is our call as people of faith and leaders in the United Church of Christ to help connect our neighbors with the health care they need. Open Enrollment for the health care marketplaces ends on December 15. The period is half as long as it has been in the past, and that is not an accident. It is part of a cynical, partisan attempt to weaken the Affordable Care Act. Help spread the word about open enrollment and ensure that all our members have the info they need to get the coverage they need. We have resources you can use. Learn more.
Join the Poor People's Campaign
The Poor People's Campaign: A National Call for Moral Revival is uniting tens of thousands of people across the country to challenge the evils of systemic racism, poverty, the war economy, ecological devastation and the nation's distorted morality. The UCC is a founding member of the movement, and this week Rev. Traci Blackmon was in DC to help launch the campaign, which will begin rolling actions in state-houses around the country in 2018.  Learn more and join the movement.
Frontline Faith Immersion Training – Coming in 2018
Transforming injustice that is deeply woven into the fabric of our society requires critical and creative strategies.  The Frontline Faith Immersion Training is a week of intensive training for pastors and congregational leaders to make connections between history and policy, employ critical race and intersectional theories, recognize and activate within different systems and mental models, organize and design direct action, and develop spiritual practices and community building skills for the long deep work. The first training will take place in Charlottesville, VA. Stay tuned. More info to come!
Justice Resources
Podcast for a Just World
Subscribe to this new podcast Podcast hosted by Rev. Tracy Howe Wispelwey, UCC Minister for Congregational and Community Engagement. For a Just World provides listeners the opportunity to encounter the beauty and diversity of our church and stay informed on the church's specific and intersecting efforts to build a just world for all.  The Inaugural series combines Advent lectionary reflection with action to create just borders and immigration policies. Listen and subscribe via iTunes or SoundCloud.
Alternative Christmas
During the Caribbean Initiative, Global Ministries invites all to Embrace the Spirit throughout the Christmas season by giving Alternative Christmas Gifts for House of Hope in Haiti. This year, Global Ministries is extending the Alternative Christmas Giving Season until Three Kings Day on January 6, 2018! Global Ministries partner, House of Hope provides a space for healing, learning, and self-expression for children living as "restaveks", a form of child domestic servitude unique to Haiti. Learn more.
Apply for Green Church Award
December 15th is the deadline to apply for Interfaith Power and Light's Cool Congregations Challenge. Enter for a chance to win $1,000 for your congregation. Your congregation is eligible if it has finished an energy efficiency, renewable energy, or grounds and water conservation project this year, or if it has engaged your community in response to global warming. There is also a planning category for those who have coming projects.
United Church of Christ Scholarships Available
United Church of Christ scholarship online applications are now open! The scholarships are for individuals in the denomination who are engaged in education, leadership, and ministry. Program grants are for faith-based projects. Learn more and apply.
Advent Webinar: Churches for Middle East Peace
Join Churches for Middle East Peace on December 12 to hear Rev. Dr. Mitri Raheb, Founder and President of Dar al-Kalima University College of Arts and Culture in Bethlehem, Rev. Najla Kassab, President of the World Communion of Reformed Churches and ordained minister in the National Evangelical synod of Syria and Lebanon, and Fr. Dr. Michel Jalakh, Secretary General of the Middle East Council of Churches and President at the Antonine University in Lebanon, in conversation with CMEP's Executive Director, Rev. Dr. Mae Elise Cannon, discussing the current realities faced by Christians living in the Holy Land. Register.
Gear up for Justice
Matthew 22:36-40 calls us to not only love God but also to love our neighbor, no matter where they fall on the LGBTQ+ spectrum. Agree? Check out this new gear from the UCC Store – "Be careful who you hate. It could be someone you love." – Shirt | Mug | Magnet.
Witness for Justice
Looking for up-to-date social justice commentary? Check out Witness for Justice, a weekly editorial opinion column written by the staff of Justice and Witness Ministries. 
Featured topics:
Toward a Global Compact on Migration for the Well-Being of All | Rewriting the Story of U.S.-Philippines Relations | Welcome the Stranger Without Caveats or Conditions | Not This Tax Reform
---
Related News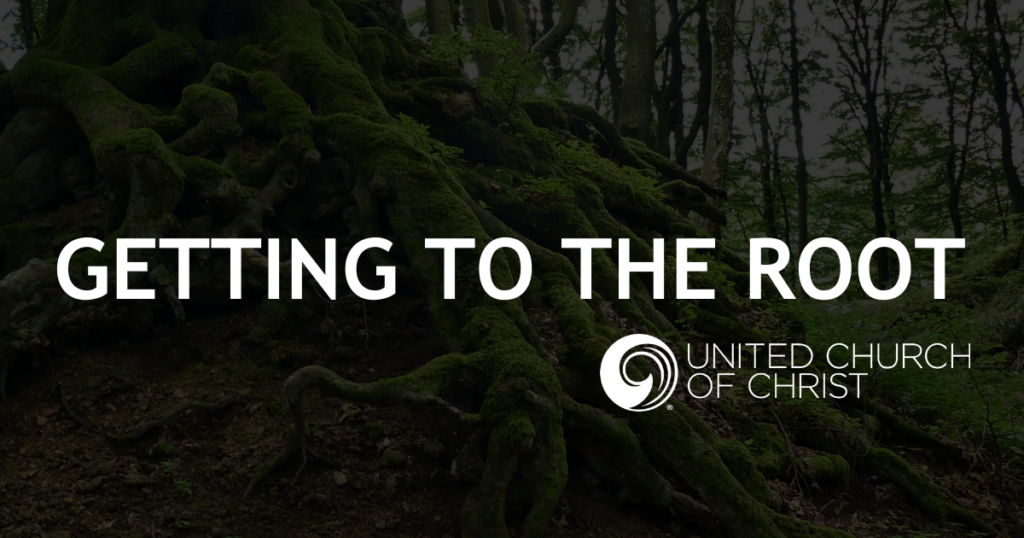 Greetings Advocates, It is a great honor to share my thoughts with the Justice & Peace...
Read More