JPANet: December/January Newsletter
Friends — This is our last newsletter for 2016. Thank you for a year of inspiring advocacy! Our monthly newsletter will resume again in February 2017. Wishing your and yours a hope-filled Advent, a merry Christmas, and a very happy new year!
P.S. We've streamed-lined our newsletter format in an attempt to improve deliver-ability. Same great content, fewer image files to download. Let us know what you think!
Getting to the Root of It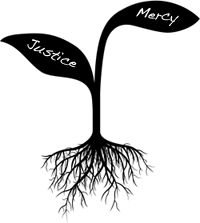 We've asked our staff to help us unpack the complex justice issues that we're working on. Using our General Synod pronouncements as the basis for these reflections, we hope to provide insights into the issues you care about that are rooted in our shared faith, and can inform your advocacy efforts. This month Rev. Michael Schuenemeyer, UCC Executive for Health and Wholeness, discusses what it will take to end the AIDS epidemic and calls on individuals and churches to join this effort.
Getting to the Root of HIV
A glimmer of light dimly beams at the end of the tunnel of the HIV epidemic as World AIDS Day observations take place in 2016, but there is no guarantee we will ever reach it. Many have characterized the potential of this moment as a tipping point, because depending on the response we make now it could go either way. That's why it is important to get to the root of HIV – understanding where we are in the epidemic, exploring the role of faith communities and strategically engaging to take full advantage of this moment to stop AIDS and end the HIV epidemic as a public health threat by 2030. (Read more.)
---
Justice Events


Human Rights Day Book Launch – December 10
You are invited to a book launch for "Whose Side Are We On?" by author, Dante Simbulan. Simbulan is a former Philippines political prisoner and long-time human rights activist who was assisted in coming to the U.S. by Disciples minister Rev. Paul Wilson. The event is co-sponsored by Global Ministries (UCC and Disciples), and will be held at 1:00 pm, Sat., Dec. 10, at National City Christian Church, 5 Thomas Circle NW, Washington, DC.

Middle East Webinar with Mitri Raheb – December 12
The webinar hosted by Global Ministries (UCC and Disciples) will focus on the situation of the Palestinian Christian community, their denominational composition, numbers, and challenges they face today. Issues related to identity, political and social involvement will be highlighted. The emergence and development of a Palestinian contextual theology will be another highlight. The Rev. Dr. Mitri Raheb is pastor of the Christmas Lutheran Church. Register Now!
Gun Violence Prevention Sabbath
In December 2016 we will mark the 4th anniversary of the tragic mass shooting at Sandy Hook Elementary School in Connecticut. This past year has offered no respite from the continuing toll of gun violence, including the June Pulse nightclub shooting in Orlando, yet more shootings in schools and workplaces, and the thousands upon thousands of lives lost every day to gun violence in our homes and city streets. Despite a courageous witness in the House of Representatives this summer led by Rep. John Lewis calling Congress to action for meaningful gun violence prevention, Congress recessed for the fall campaign having taken no action to end gun violence. More than ever, your witness is needed as part of the Faiths United Against Gun Violence December Sabbath.
Human Trafficking Awareness Day
January 11 is Human Trafficking Awareness Day in the United States – a day to bring awareness to the world-wide crisis also known as modern day slavery. You and your congregation are invited to observe this day as a way to raise awareness about human trafficking and kick off a year full of justice advocacy and faithful witness.
Environmental Justice Workshops in Washington and Pennsylvania
Want to energize your congregation around environmental justice but don't know how? Have you been working at this issue awhile and need ideas? Come to an Environmental Justice Workshop: February 10-11 at Pilgrim Firs Camp outside Seattle, Washington, or March 22-24 at Hartman Center in central Pennsylvania. Participants explore environmental justice through scientific and spiritual readings, discussion, role-play, the arts, and more. Questions? Contact Meighan Pritchard, environmental justice curriculum trainer.
Ecumenical Advocacy Days 2017 – Confronting Chaos, Forging Community
Join us in Washington, DC on April 21-24, 2017 for the Ecumenical Advocacy Days: Confronting Chaos, Forging Community. Together we will grapple with the intersectionality of racism, materialism, and militarism, and learn more about the impact they have around the world, in our communities, and in our own lives. Through prayer, worship, advocacy training, and networking with other Christians, we will face the current manifestations of these 'triplets' and together advocate for change in public policy that better reflects the Beloved Community about which Dr. King spoke. Learn more.
---
Justice in Action

Gratitude & Update on Standing Rock
Celebrate, give thanks, and continue the pursuit of justice with renewed hope! On December 4th, the Obama Administration announced that the US Army Corps would not grant Dakota Access LLC the last remaining easement it needs to drill under the Missouri River at Lake Oahe and complete construction of the pipeline. We are grateful and proud of the many ways that UCC advocates have acted in solidarity with our Native brothers and sisters at Standing Rock. There will be more work to come. We will be vigilant and ready for it when the opportunity arises!

Help us define our 2017 Legislative Advocacy
Our DC team is working on their strategic vision for 2017. We want your input. What issues are on your heart? How can we empower you in your advocacy? Take the survey.

Free Oscar Rivera Lopez!
Call on President Obama to release Puerto Rican political prisoner Oscar Lopez Rivera, who has served 33 years in prison for his commitment to Puerto Rican independence.  Oscar was convicted of "seditious conspiracy", but  never accused or convicted of causing harm or taking a life.  33 years is enough!  The UCC has a long history of support for Puerto Rican political prisoners through General Synod resolutions and direct visits by UCC leadership, including a visit by Rev. Geoffrey Black with Oscar.  Over 100,000 people have already signed the White House petition – add your name to the list!
Sign the Pledge To Resist Deportation And Discrimination Through Sanctuary
Calling upon the ancient traditions of our faiths, which recognized houses of worship as a refuge for the runaway slave, the conscientious objector, and the Central American refugee fleeing the civil wars of the 1980s, Sanctuary is once again growing among communities of faith that are standing in solidarity with immigrants and marginalized communities facing immoral and unjust deportation and discrimination policies. Join us in telling President-Elect Trump that we will resist deportation and discrimination through sanctuary!
The TTP Defeated!
The defeat of the Trans-Pacific Trade Partnership is a major victory.  It highlights what can be accomplished when people of faith unite with workers, environmentalist, and other people in a common voice.  "People & planet over profit!" was the cry of those opposed to the TPP.  People power won this round, over powerful corporate interests. Thank you for your faithful advocacy!
---
Justice Resources
Our Whole Lives: Now More Than Ever
Now, more than ever, we need Our Whole Lives/Sexuality and Our Faith.  These UCC curricula highlight the values of self-worth, consent, mutuality, relationship, sexual health, respect, responsibility, justice, and inclusion.  Is your church offering OWL yet?  For more information, go to ucc.org/owl or contact  Amy Johnson, UCC Our Whole Lives Coordinator and Commissioned Minister for Sexuality Education: JohnsonA@ucc.org  (216) 736-3718.  Don't leave this to others–create healthy conversations around sexuality in your church.
White Privilege: Let's Talk. Let's Do Something
Now more than ever, churches need to engage in safe, meaningful, substantive, and bold conversations on race. White Privilege: Let's Talk – A Resource for Transformational Dialogue is a new adult curriculum designed for UCC churches to do just that. You'll explore various aspects of the dynamic of white privilege through the personal experiences of five contributors— including the Rev. Traci D. Blackmon. Learn more and download the free curriculum and lesson outline.
Reporting Hate and Responding to Bigotry
After a highly divisive, rancorous election season, we now enter a challenging time for dialogue and encounter across differences in our local communities and in our nation.  Many people of faith are concerned about an increase in acts of hateful intimidation or harassment.  The Southern Poverty Law Center is currently tracking such incidents and you can report what you see via their online form. Submitting reports to the Southern Poverty Law Center will assist in tracking such incidents. The SPLC website also provides a resource that may be helpful to your community and congregation entitled "Responding to Everyday Bigotry"
Witness for Justice
Looking for up-to-date social justice commentary? Check out Witness for Justice, a weekly editorial opinion column written by the staff of Justice and Witness Ministries.
Featured topics:
Standing Rock and the Four Stages of Moral Maturation | Thanksgiving or Thanks-taking? | Whose Side is God On? | A Nation Divided
---
Related News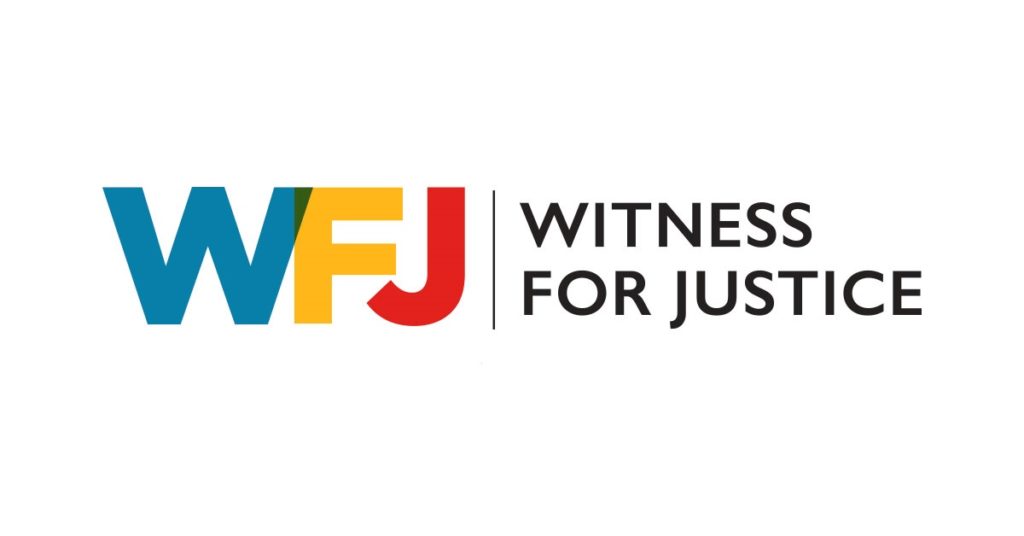 Over the past month, our nation has been anxiously watching the "debt ceiling" tug of war...
Read More