JPANet May 2022 Newsletter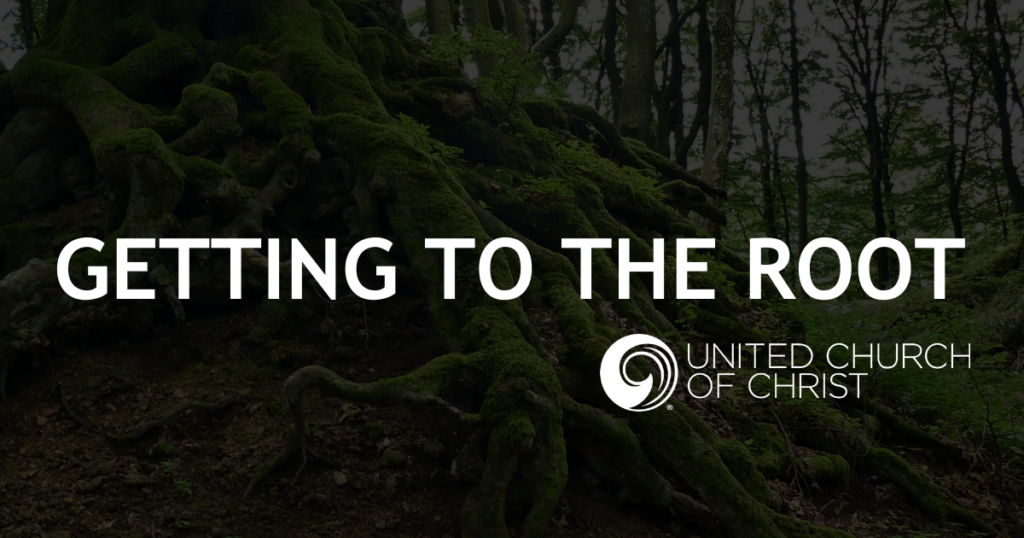 Each month we ask UCC advocates to help us unpack the complex justice issues that we're working on. This month Director of the UCC Washington D.C. Office, Sandy Sorensen, highlights the UCC's long history of engagement with the Poor People's Campaign in preparation for this year's mass mobilization on June 18.
Join the Poor People's Campaign Mobilization on June 18, 2022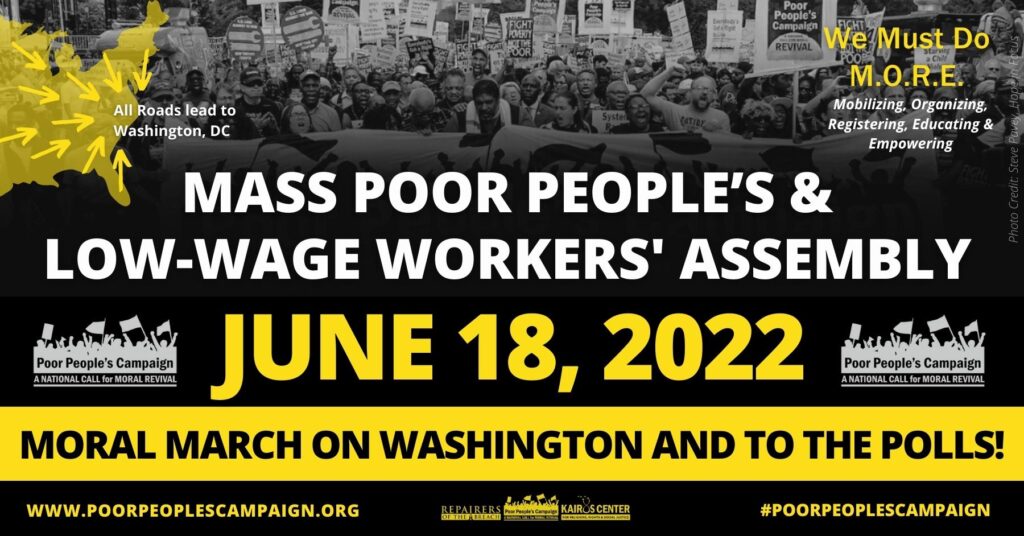 In 1968, the Rev. Dr. Martin Luther King, Jr. launched a Poor People's Campaign believing that people joining together could create, "a new and unsettling force in our complacent nation." Over the last several years, UCC members and congregations have been participating in the continuation of this work through the Poor People's Campaign: A National Call for Moral Revival. Read more. 
Justice In Action
Continue the Fight for Reproductive Justice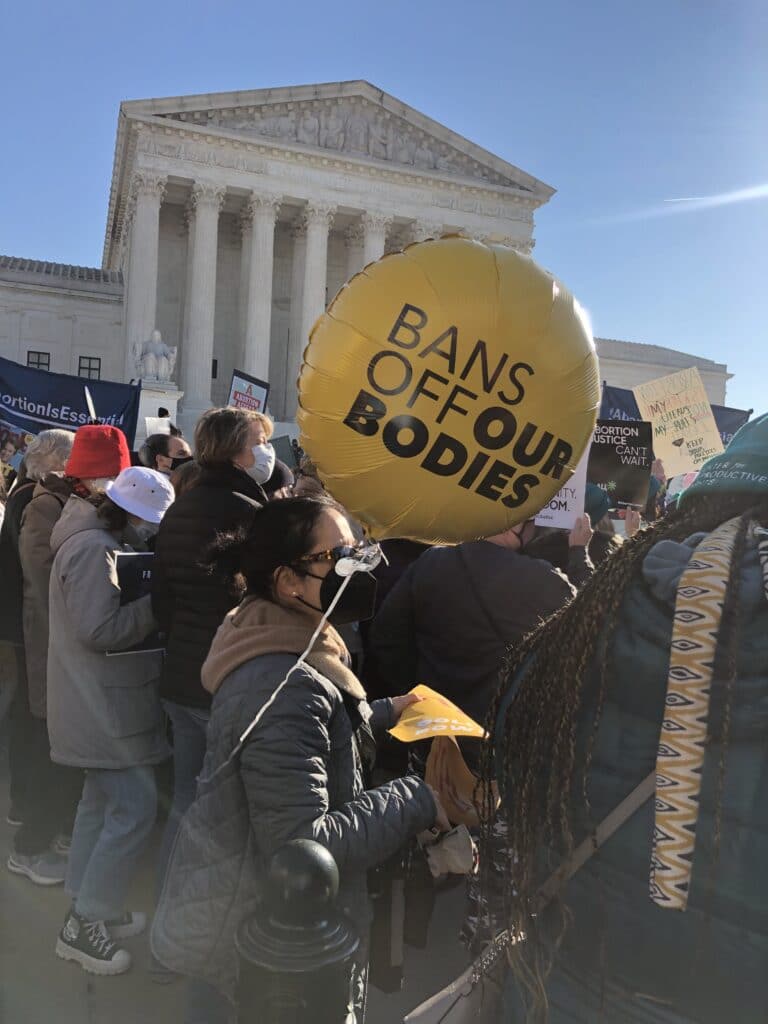 A draft opinion on a U.S. Supreme Court case that will determine the future of Roe v. Wade was leaked to the public on Monday night. The draft tells us that if the opinion is published, as it stands, it will overturn the 1973 landmark decision. The Supreme Court's decision will dramatically reshape the landscape of access to abortion for people who become pregnant.
Read more about what this draft means, the current state of abortion rights, and where our faith is calling us in it all in a commentary from UCC Domestic Policy Advocate, Katie Adams.
Climate Justice Grants for UCC Churches
To further support prophetic climate ministries, the UCC Council for Climate Justice is providing grants of $2,500 and $5,000 to churches, conferences, and associations as well as UCC-affiliated theological schools and non-profit organizations. The grants are for the purposes of creating Climate Justice Fellowships for youth and young adult leaders during the summer or academic year. Apply now for this grant!
Justice Events
UCC Webinar—Climate Migration: Responding with Faith, Care, and Equity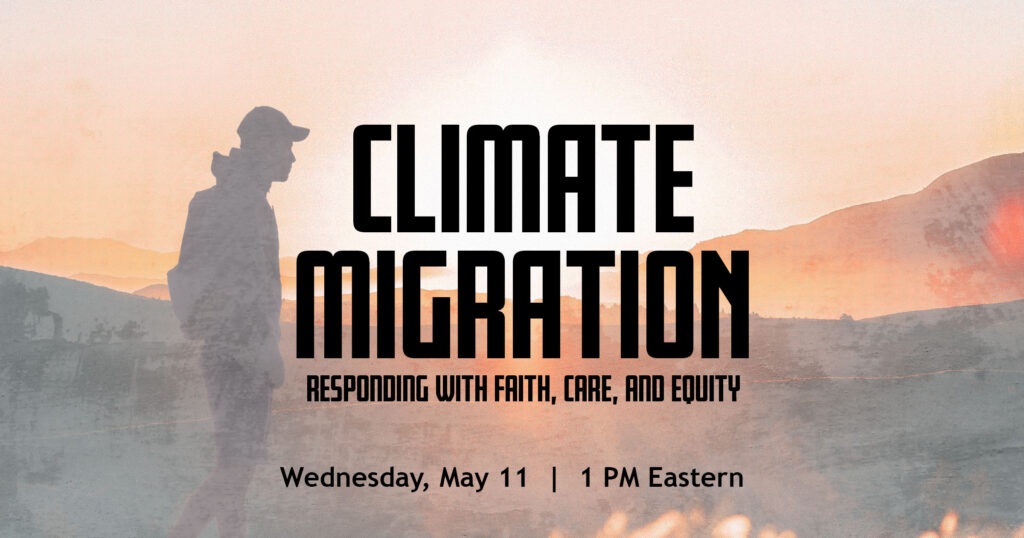 According to a UN report, 20 million people have been displaced each year since 2008 due to extreme weather often exacerbated by climate change. Three panelists will help inform us in how we can respond as people of faith. Even if you can't make the scheduled time of 1 pm ET on Wednesday, May 11th, still sign-up, and we will send you a recording. Register now!
Honor Mental Health Awareness Month with New Resource
May is Mental Health Awareness Month, and the UCC Mental Health Network and the UCC Disabilities and Mental Health Justice Ministry have joined with partners in the Canadian church to offer a resource titled, Mental Health and Wellness: Worship Resources for All. This is a free resource that includes prayers, litanies and study ideas for use this month and beyond. Download the resource now!
Dismantling Racism is Possible
In just three episodes of the PBS documentary, RACE: The Power of an Illusion, the series unlocks the reality that there are no biological differences between human beings, that America tells a story illustrating myths and false narratives about people of color, and that governmental policies and practices in this country have directly denied access to everything from housing to freedom of movement for people of color. Racism contributes to the misinterpretation and misuse of the Bible. All of this showing us that racism remains a barrier for people of color across the country. There are solutions and actions we can, and must, be taking to create a more accessible, honest, and just world for all.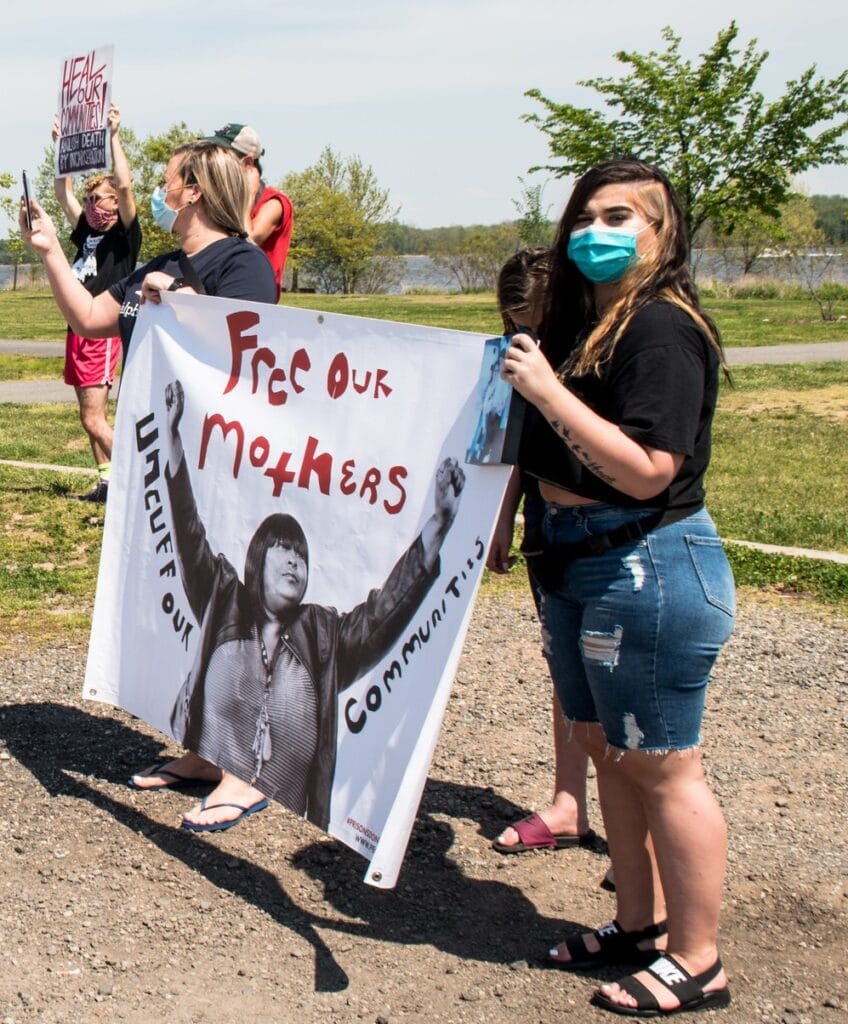 #FreeBlackMamas: The Spiritual Practice of Release
The spirit of the Lord God is upon me, because the Lord has anointed me; he has sent me to bring good news to the oppressed, to bind up the brokenhearted, to proclaim liberty to the captives, and release to the prisoners. Isaiah 61:1
60% of people in women's jails have not been convicted of a crime; they remain incarcerated only because they can't make bail. 80% of these incarcerated people are primary caregivers. Since 2017, the National Bail Out collective has been counteracting the unjust money bail system by bailing out Black women and femmes, who have the least resources and the most difficulty accessing legal assistance. As you honor Mother's Day this year, consider joining the movement toward racial justice by supporting this year's Black Mama's Bail Out campaign.
Justice Resources
DC Action Center
Each week, the D.C. Office creates an action alert based on what is happening at that time in Congress, and offers you the opportunity to contact your legislators with just one click! You can find all the alerts here.
The Pollinator
The Pollinator is a digital platform of the UCC for the sharing of ideas and inspiration. Its focus is the building of a faith-filled and faith-rooted movement for the care of creation
Witness for Justice
Looking for up-to-date social justice commentary? Check out Witness for Justice, a weekly editorial opinion column written by the staff of Justice and Witness Ministries.
Featured Topics:
Choosing Vaccine Equity | Poison Pill | Fear of Knowledge…Love of Books | Tired Bones
---
Related News
Each month we ask UCC advocates to help us unpack the complex justice issues that we're...
Read More