JPANet June 2023 Newsletter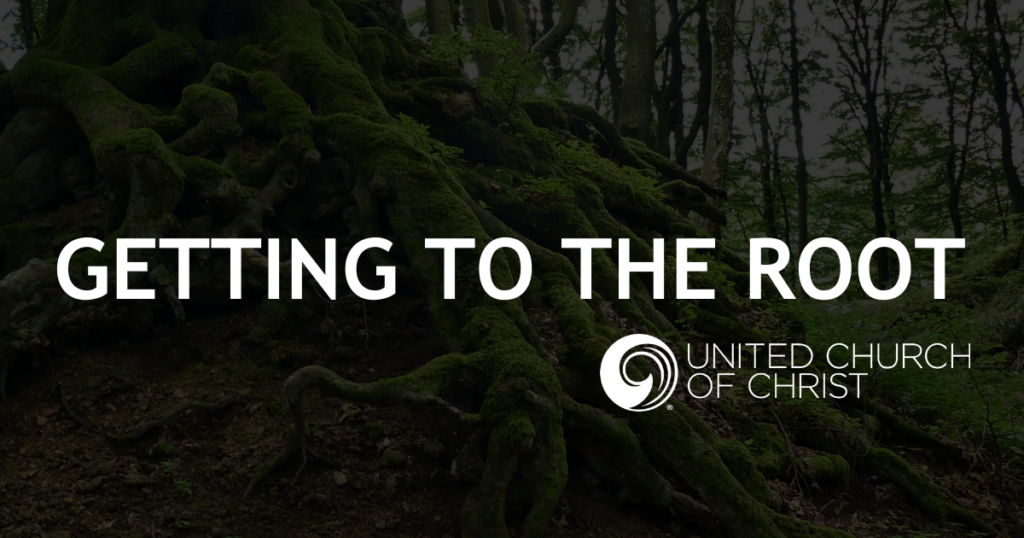 Each month we ask UCC advocates to help us unpack the complex justice issues that we're working on. This month, in preparation for General Synod, we've asked Laura Markle Downton, Director for Faith and Community Engagement at the National Religious Campaign Against Torture (NRCAT) to give us a deeper dive on the issue of solitary confinement. A resolution on solitrary will be considered at this General Synod, June 30 to July 4.
A Moral Call to End Solitary Confinement, Torture in Our Name
This summer, as the United Church of Christ gathers for the Thirty-Fourth General Synod, "A Resolution Condemning Solitary Confinement as a Form of Torture" will be considered. The resolution calls on UCC congregations to join the growing movement to end a form of torture that is hidden yet pervasive in prisons, jails, and detention centers across the United States: the torture of solitary confinement. Read more. 
Justice In Action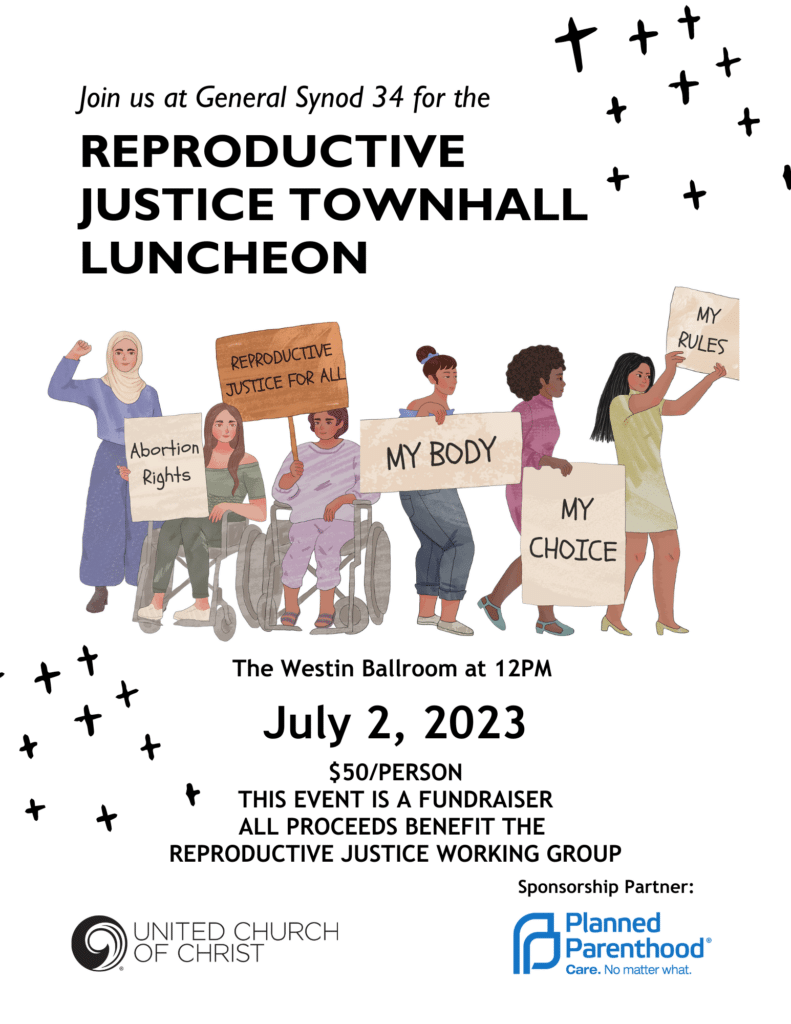 Join us to Discuss Reproductive Justice at Synod!
The Reproductive Justice Working Group of the UCC is busy getting ready to see you in Indianapolis at General Synod 34, and we want to invite you to a special event. On Sunday, July 2 from 12:00 PM to 1:30 PM is a fundraising luncheon that will feature national leaders in the Reproductive Justice movement. Guests do not need to register for GS34 as Sunday is an open-to-all day for folks to attend special events that are of interest even if they cannot attend the rest of GS. At this luncheon you can learn more about the history of and contemporary issues surrounding the Reproductive Justice (RJ) movement, intersections with the larger faith community, and how the UCC plays an active role in this work.
Be and Advocate for the Right to Read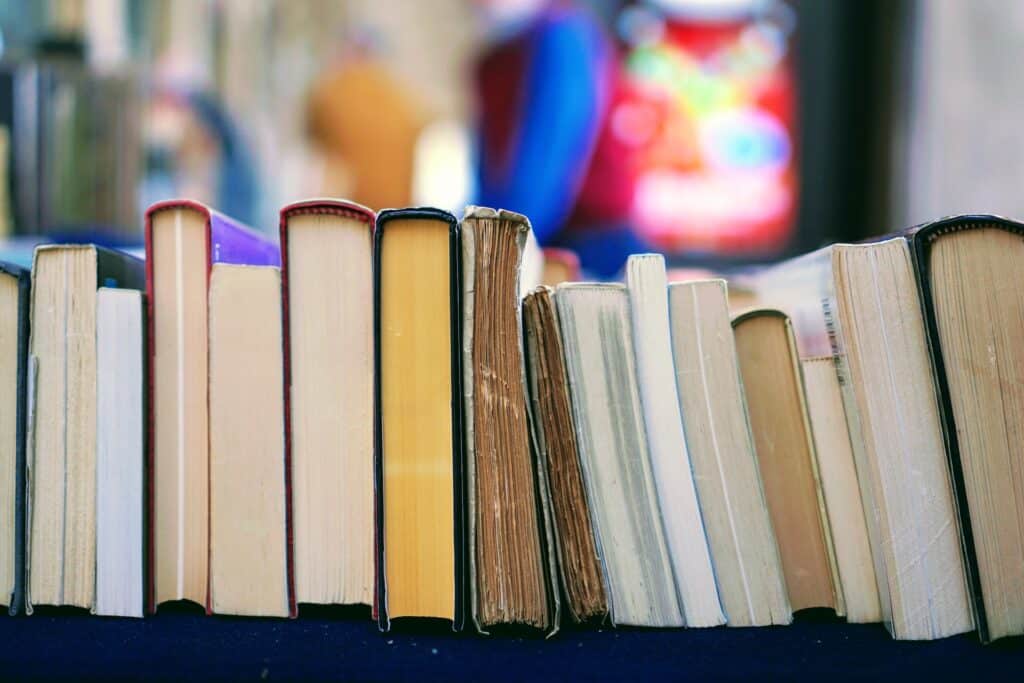 According to the American Library Association, book banning increased by 38 percent in 2022, and more than 1600 books were banned in 86 school districts and 26 states. However, this is not the first movement to ban books in our nation. Similar efforts have taken place in America's past to limit and manipulate access to education and maintain the status quo. Notably, laws prohibited enslaved persons from learning how to read to limit their progress as well as to prevent them from knowing their history and contributions to society.
Banning books, removing them from libraries and bookshelves in schools, is an attempt to silence voices, history, and experiences of people of African, Asian, Latin, and Native descents. We can take action to stop politicians and individuals from seeking to limit education to European-Anglo-American only narratives. Be an advocate for the Right to Read! Educating ourselves and our children and future generations must be a justice priority alongside ending racist policies working to control our minds, bodies, and spirits.
How Many Postcards Can Your Congregation Collect?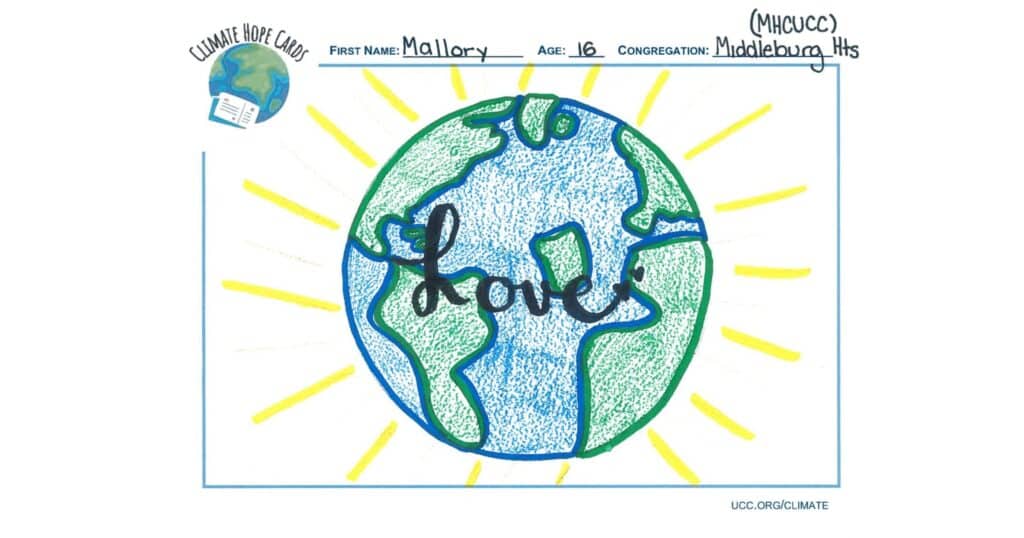 The great postcard collection race has begun! It is not too late to join the Climate Hope Cards drive to collect as many postcards as possible to address life and death matters of pollution and climate change by advocating for strengthen EPA protections. Download cards, get a toolkit, and register your congregation to get updates.
Train to be a UCC Climate Ambassador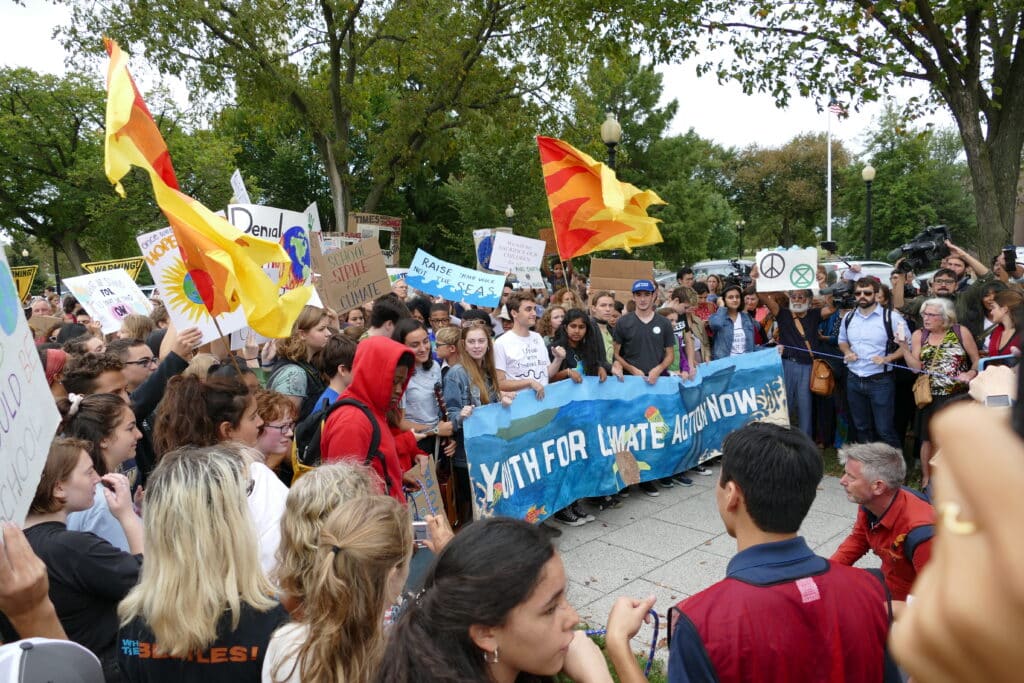 Strengthen your knowledge about the climate crisis and how to effectively address it. This free four-hour training is done online and on your own time. It comes with resources and the opportunity (in certain parts of the country) to receive financial incentives for advancing climate solutions through speaking and acting in your community. Start the training now using the code: UCCBTAmbassador.
Justice Events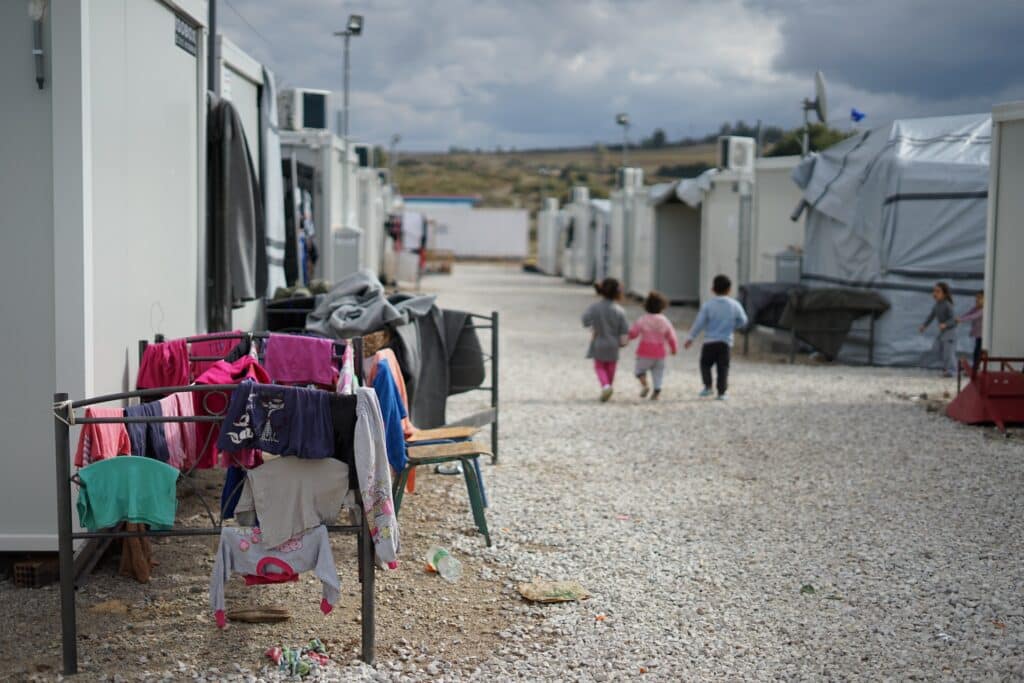 June 20 is World Refugee Day
World Refugee Day is a day to lift up refugees displaced by war, civil unrest and persecution, all of which tear away at the fabric of human community. This World Refugee Day, June 20, 2023, explore the many ways your congregation or community can reach out to welcome the stranger. Join us in recognizing the Sunday closest to World Refugee Day as Refugee Justice Sunday. Find worship resources and more information on the Global Ministries website.
UCC Webinar—Seizing an Opportunity: Strengthening EPA Protections in 2023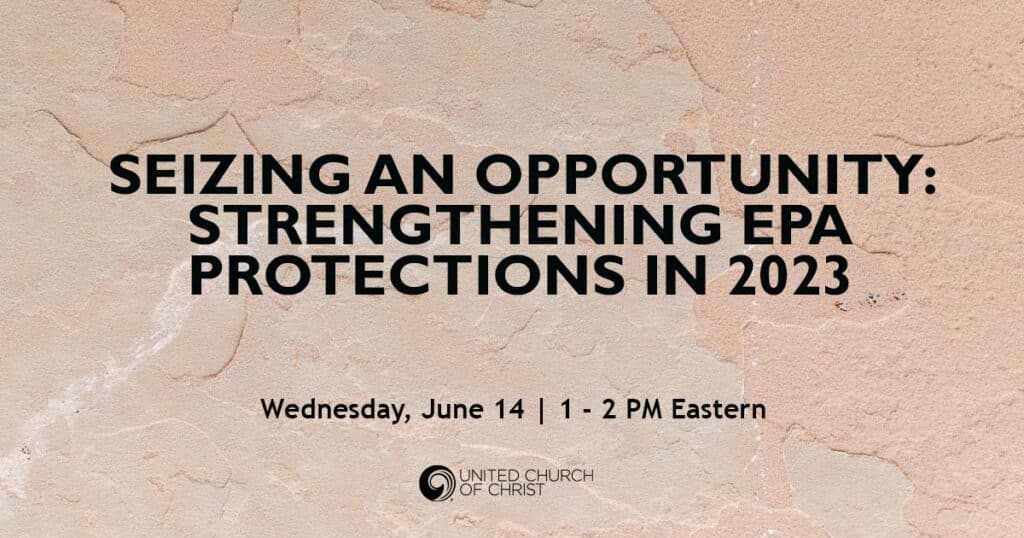 As UCC congregations across the country collect postcards for the EPA, this webinar discusses the significant opportunity we have to save thousands of lives, address societal inequalities, and put the U.S. on a path for 100 percent carbon-free electricity by 2035. Even if you cannot make the webinar at its scheduled time on June 14th at 1 pm ET, still sign-up, and we will send you a recording. Register now!
Faith for Pride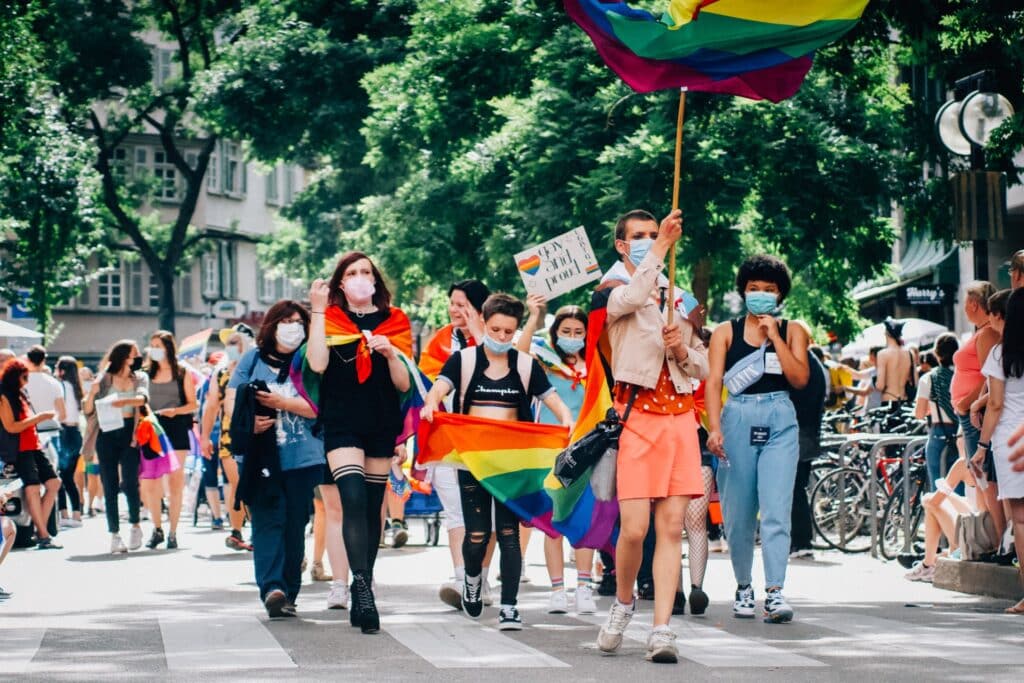 This Pride Month, we are partnering with Interfaith Alliance to be a sponsor of Faith for Pride: an annual month-long effort to organize and push back against anti-LGBTQ+ rhetoric, fight anti-LGBTQ+ legislation, and support grassroots organizations that work with LGBTQ+ communities.
The goal is to bring people together to demonstrate that congregations and communities across faith and place vehemently oppose the bills that threaten the lives and livelihoods of our LGBTQ+ friends, family, and neighbors. Together, we can organize and mobilize against anti-LGBTQ+ legislation and hateful rhetoric that threaten the lives of LGBTQ+ people. Learn more and get involved!
Refugee and Migration Services
This month, Refugee and Migration Services – Team Global HOPE, alongside the UCC National Collaborative on Immigration, released the updated Immigrant Welcoming Congregations Toolkit: Immigrant Welcoming Congregations. This resource includes a suggested action plan for immigration ministries of the UCC as well as a wide range of options for engagement.
Refugee and Migration Services and the UCC National Collaborative on Immigration will offer a workshop at General Synod entitled "Immigration at the Border and the UCC Response." As many changes have occurred in US policy regarding the border this year, churches will benefit from hearing updated information on the UCC's border response and how they can help. The workshop will be offered at 3pm on Saturday, July 1, in Indianapolis.
A Catholic and Reformed Understanding of Justice
How do we understand justification? And how does our understanding inform how we seek and do justice in the world and for God's people? These are the questions that will be discussed at the next Catholic-Reformed Dialogue taking place June 4-6 in Chicago. According to the Rev. Mark Pettis, ecumenical and interfaith relations minister in the United Church of Christ's Wider Church Ministries, this "ninth round" of an on-going discussion between the United States Conference of Catholic Bishops (USCCB) and four denominations in the Reformed tradition — United Church of Christ, Presbyterian Church (U.S.A.), Reformed Church in America and Christian Reformed Church — will focus on "Justification and Justice."
Justice Resources
DC Action Center
Each week, the D.C. Office creates an action alert based on what is happening at that time in Congress, and offers you the opportunity to contact your legislators with just one click! You can find all the alerts here.
The Pollinator
The Pollinator is a digital platform of the UCC for the sharing of ideas and inspiration. Its focus is the building of a faith-filled and faith-rooted movement for the care of creation
Witness for Justice
Looking for up-to-date social justice commentary? Check out Witness for Justice, a weekly editorial opinion column written by the staff of Justice and Witness Ministries.
Featured Topics:
We Need Each Other | How Does this Happen in 2023? | The Spirit of Truth
---
Related News
Each month we ask UCC advocates to help us unpack the complex justice issues that we're...
Read More