JPANet December 2021 Newsletter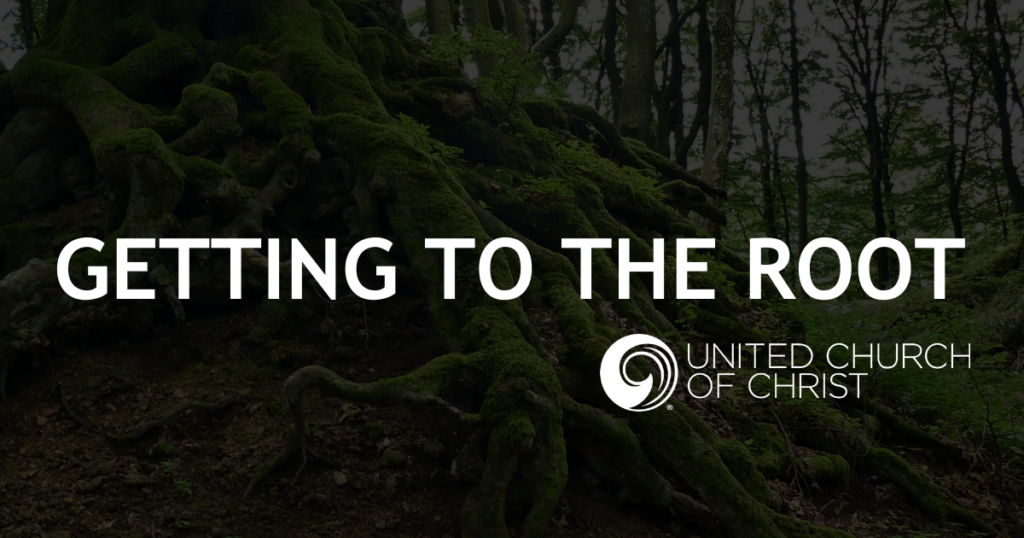 This month's Getting to the Root offers ways we can participate in working to end the exploitative system of occupation during this season of advent. This month's piece is written by Rebekah Choate, Global Advocacy and Education Associate for Global Ministries.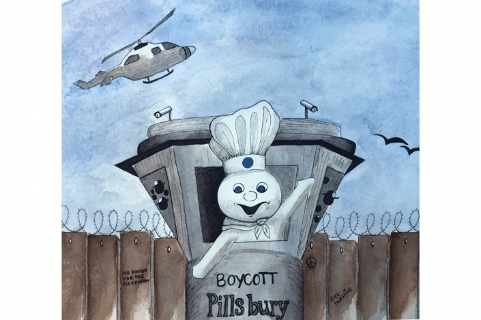 Boycott Pillsbury This Holiday Baking Season
When we think about Pillsbury we usually think about sweet treats and tasty rolls that make our cooking and baking easier. And of course, we think about the Doughboy and his cute laugh that we hear in commercials.
What we do not think about is the factories where these delicious products are made. Do you know where your pie crusts, crescent rolls, or Christmas cookie doughs were manufactured? It's possible that they were made in an illegal Israeli industrial zone in occupied East Jerusalem. Read more. 
Justice In Action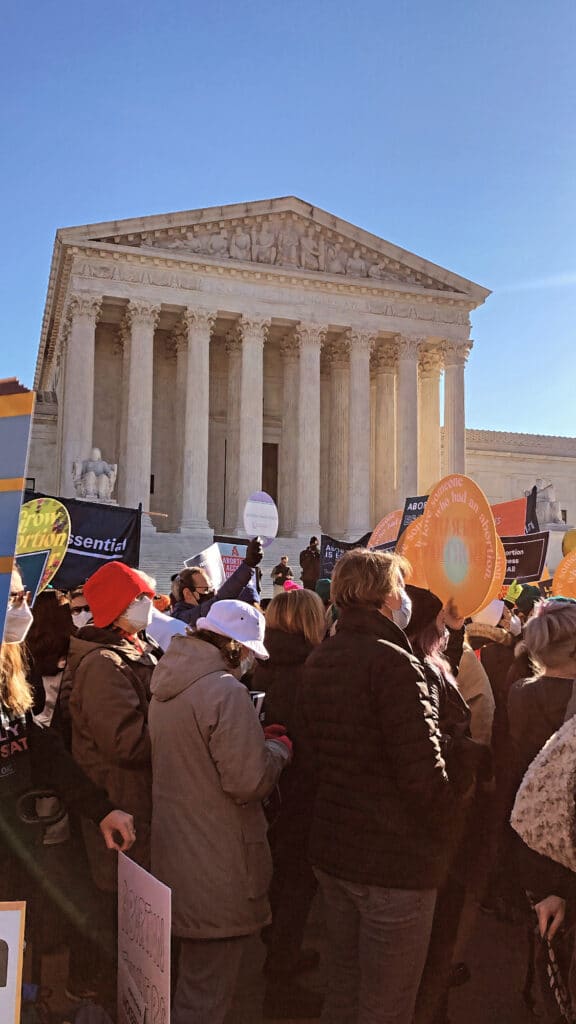 The Fight For Reproductive Freedom
The Supreme Court completed oral arguments this week on Mississippi's lawsuit to overturn Roe V. Wade. We are entering a dangerous environment where the full spectrum of reproductive services is challenged, including birth control access and health screenings.
The Women's Health Protection Act is a critically needed bill that will enact protections to safeguard access to high-quality care and to secure constitutional rights by protecting patients and providers from political or religious interference. It would bar state and federal legislation that imposes medically unnecessary regulations on access to abortion services including medication, mandatory waiting periods, or out and out abortion bans. Take action now.
UCC Volunteer Opportunities Reopening, Carefully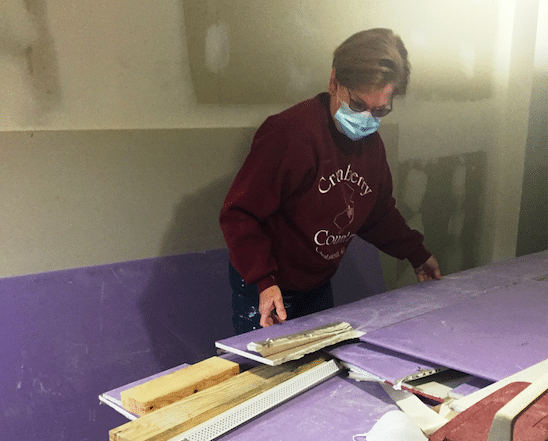 After a COVID-imposed hiatus, United Church of Christ volunteer ministry opportunities are reopening carefully, with pandemic safety protocols in place. Current opportunities are updated regularly on the UCC website.
Right now, the UCC is recruiting volunteers across the United States to help Afghan SIVs and refugees resettle, restore flood-damaged homes in Philadelphia, serve as coordinators in Back Bay Mission's Housing Recovery Program, and address food insecurity in Buffalo, N.Y.
Justice Events
How to Get Your Student Loans Forgiven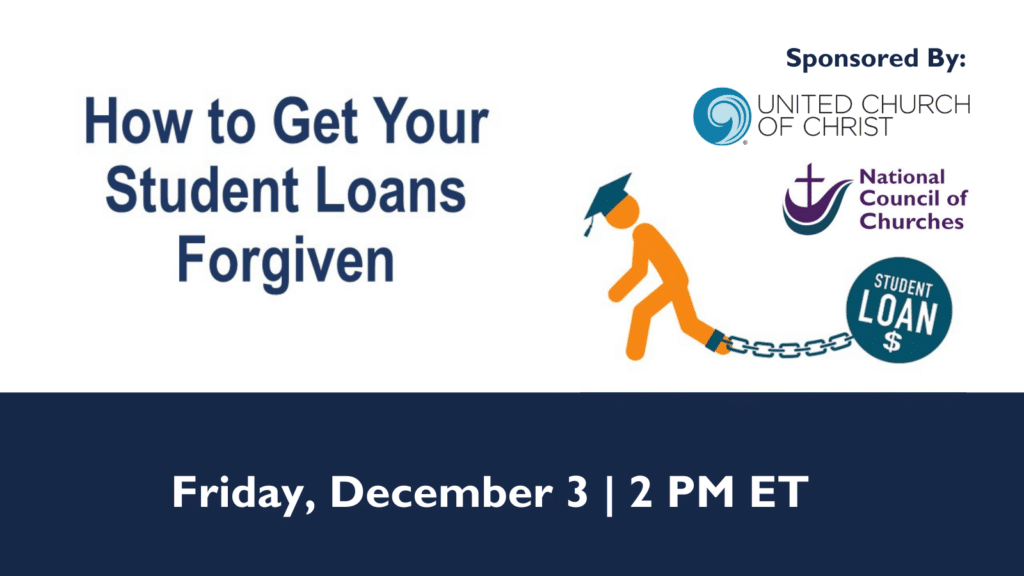 Join for a free webinar on December 3rd at 2PM ET sponsored by the United Church of Christ and the National Council of Churches.
Attorney Ashley Harrington, a senior level official from the Federal Student Aid office of the US Department of Education, will walk us through the process of consolidation of loans, public service loan forgiveness, and other methods that will reduce and/or eliminate student loan debt for ALL (including religious workers and clergy). Watch live on YouTube on December 3.
UCC Helping Congregations Coordinate Afghan Resettlement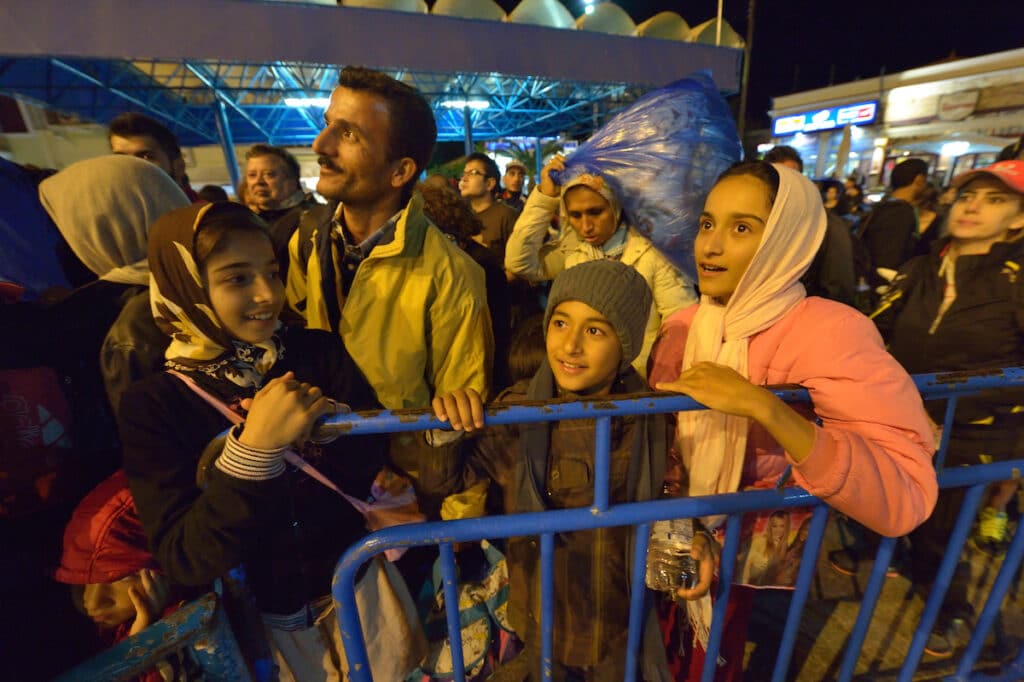 Want to help Afghan refugees and SIVs resettling in the United States? United Church of Christ Refugee and Migration Ministries is helping UCC churches across the country match offers of help with needs through conference "cooperatives" and a national listserv.
Contact the Rev. Irene W. Hassan, UCC Minister for Refugee and Asylum Services to join the listserv and/or a cooperative, and for further information.
16 Days of Activism Against Gender-Based Violence – November 25-December 10
The Global 16 Days Campaign is celebrating its 30th anniversary this year. The campaign continues every year to fight for the elimination of gender-based violence around the world. For more information and to get involved click here.
Polluted Democracy: Fossil Fuel Money and Congress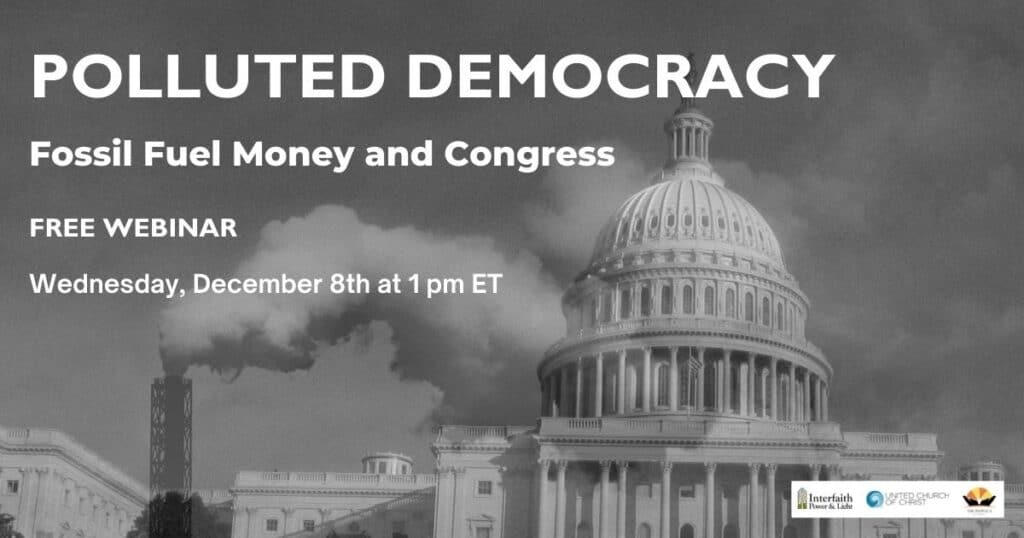 Currently, the fossil fuel industry has an enormous impact on Congress through campaign donations. This is a matter that relates to core values of fairness, justice, and love of neighbor in the face of powerful forces. Learn what faith communities can do. Even if you can't make the scheduled time of 1 pm ET on Wednesday, December 8th, still sign-up, and we will send you a recording. Register now!
Justice Resources
DC Action Center
Each week, the D.C. Office creates an action alert based on what is happening at that time in Congress, and offers you the opportunity to contact your legislators with just one click! You can find all the alerts here.
The Pollinator
The Pollinator is a digital platform of the UCC for the sharing of ideas and inspiration. Its focus is the building of a faith-filled and faith-rooted movement for the care of creation
Witness for Justice
Looking for up-to-date social justice commentary? Check out Witness for Justice, a weekly editorial opinion column written by the staff of Justice and Witness Ministries.
Featured Topics:
A "Practical" Approach to the Climate Crisis | Thank God For Abortion | Before Birth: What Matters? | Capitalism or Community
---
Related News
Each month we ask UCC advocates to help us unpack the complex justice issues that we're...
Read More