Josh Baird tapped for chief of staff to new GMP
United Church of Christ General Minister and President the Rev. Karen Georgia Thompson has named the Rev. Josh Baird to serve as her chief of staff, starting Sept. 18.
Baird was selected after a national search. He joined the UCC's national staff in November 2020 and has been the team leader for Global H.O.P.E.
"He recruited and assembled the Global H.O.P.E. team and provided leadership during a time when the staff could not meet due to the pandemic," Thompson said. "He has worked on our behalf globally and nationally and brings a high level of organizational skills to this role."
Baird said he is excited for this new opportunity.
"A good portion of what I will be doing is providing support to Karen Georgia Thompson, and overseeing the implementation of her vision and strategy," he said. "We will be streamlining some of the things we do, particularly communications."
Working in partnerships
He added that he is looking forward to raising awareness of the National Setting's many ministries while strengthening collaboration between them.
"It's important to me to support others internally as they carry on the work of the UCC," he said. "I have always been inclined to work in partnerships, going back to my time with the Disciples of Christ where I served as director of volunteering. I enjoy the behind-the-scenes work."
Baird lives in Medina, Ohio, with his wife, the Rev. Laura Fitt-Baird, a hospice chaplain, and three children. He feels his new position will offer a better work-life balance, as he won't be traveling as much as he did in his previous position.
"With twins just starting high school, and an eight-year-old, it's good for me to make this change both personally and professionally," he said.
A dog, cat and goldfish round out Baird's family life.
---
Content on ucc.org is copyrighted by the National Setting of the United Church of Christ and may be only shared according to the guidelines outlined here.
---
Related News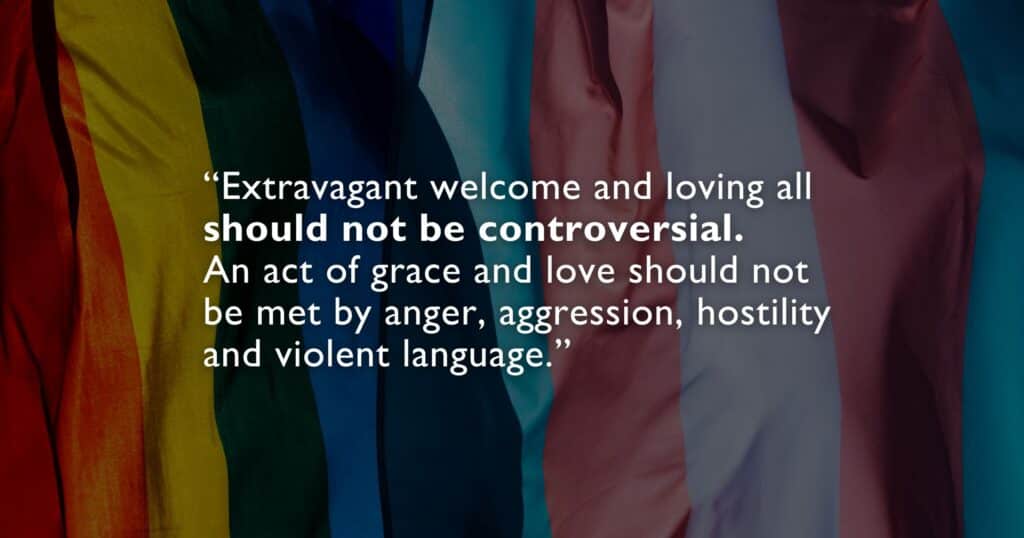 The United Church of Christ National Officers and the Conference Minister of the South Central...
Read More