Join the Movement creates Lenten journey for courageous conversations
Lent is a season when many people take on a new spiritual discipline. When it begins this year on Wednesday, Feb. 22, Join the Movement Toward Racial Justice is inviting people to take up the spiritual practice of courageous conversations.
Each day during Lent, Join the Movement will offer daily prompts that encourage antiracist conversations. These will include a reflection question, a prayer and a reference to a time when Jesus engaged in courageous conversations. Examples of prompts include "When did you discover your race?" and "What about your racial/cultural/ethnic background brings you joy?"
"The invitation is to use those prompts to have courageous conversations with friends, family, people who you are in community with, or even just to journal and have this conversation with yourself," said Sharon Fennema, JTM curator.
People are invited to follow along through the United Church of Christ's social media channels. JTM will also make a discussion guide available with suggestions for using these resources in groups during Lent, which will include covenants participants can agree to practice to create space for generative dialogue.
'To be in the spaces Jesus was in'
The story in Matthew 4:1-11, where Jesus is tempted by Satan in the wilderness, is the Scripture reading for the first Sunday in Lent in the Revised Common Lectionary. JTM staffers were inspired by this instance of Jesus engaging in a difficult conversation with an adversary.
"Part of what inspired the theme is noticing how many courageous conversations Jesus has over the course of the Gospels, and he seems to lean into that space," Fennema said. "What does it look like to build the skills to be in the spaces Jesus was in and the values that were at the heart of his ministry when he was being challenged?"
Courageous conversations show up within many elements of JTM's work toward antiracism.
The Rev. Velda Love, UCC minister for racial justice and JTM lead, facilitates Sacred Conversations to End Racism, a restorative racial justice journey curriculum. The prompts during Lent can "give people a taste of the kinds of conversations that are held in facilitator trainings," Fennema said.
The theme also follows in the format of the Abolition Advent Calendar that JTM led in December by offering practical antiracist strategies for folks.
One resource that JTM referenced was Patrisse Cullors' book, An Abolitionist's Handbook: 12 Steps to Changing Yourself and the World, where Cullors designates the first step toward abolition as having courageous conversations. "We are able to value our lives more if we make the time to engage ourselves and each other with honesty, directness and the courage it takes to speak our truths," she writes in the book.
"How do we begin an abolitionist journey?" posed Fennema, "We begin by being able to talk to each other about hard things."
'Antiracist way of growing closer to God'
During Holy Week, Sun. April 2 – Sat. April 8, Join the Movement will release a toolkit that focuses on ways to put creative conversations into action by speaking up in moments of racial harm. An example would be intervening when someone says or does something that has a negative impact on people of color.
"Velda and I really think about the antiracist journey we're inviting folks to join with Join the Movement as a journey of practices," Fennema said. "We wanted to think about Lent as a time when people often take on spiritual disciplines as a way of growing closer to God. So we wanted to invite people into the antiracist way of growing closer to God as part of the Lenten journey."
---
Content on ucc.org is copyrighted by the National Setting of the United Church of Christ and may be only shared according to the guidelines outlined here.
---
Related News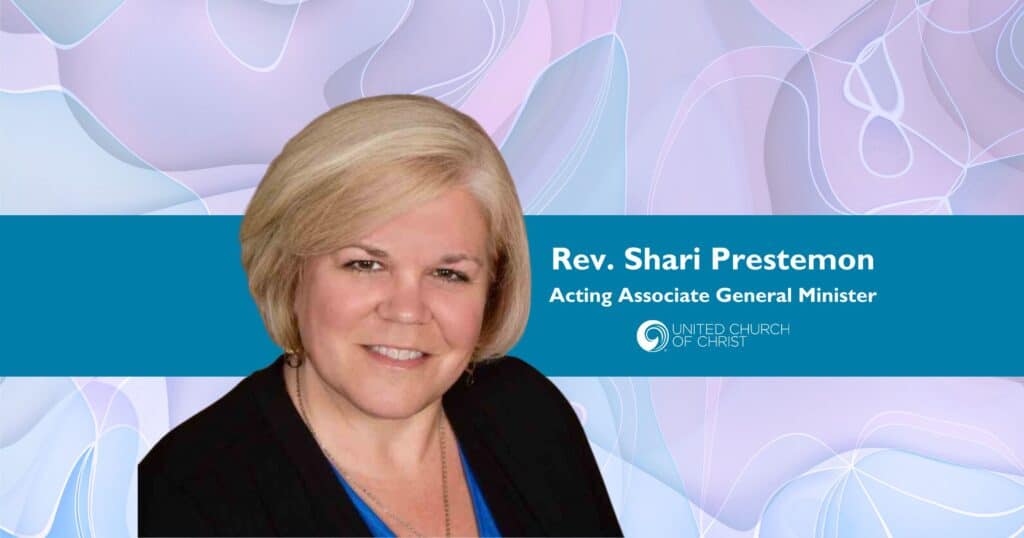 A new United Church of Christ national leader has been called. The UCC Board voted in a...
Read More