'It touches everything': Advocates ask Synod to promote plant-based movement
The 2023 General Synod of the United Church of Christ will consider 17 resolutions and several bylaw changes when it meets June 30-July 4 in Indianapolis. This is one in a series of articles about them. Full texts of each of the proposed resolutions are available at the General Synod website.
A world that honors all of creation.
That's the vision put forth by a resolution proposed for this year's General Synod, which encourages taking steps toward a plant-based diet and life. It's a vision that, the resolution says, "Jesus devoted his life toward manifesting," and one that people and settings across the United Church of Christ should take seriously when it comes to food.
The proposed resolution was submitted by 14 delegates from Michigan Conference, Rocky Mountain Conference and Southwest Conference.
The Rev. Deborah Conrad, pastor at Parkview Congregational Church in Aurora, Colo., and primary writer of the resolution, said that the issue of animal consumption does not often come up in conversations about environmental justice. But it should.
"It's incredibly important for the church to have this conversation," she said. "We talk about light panels and cars, but animal consumption — which has been called 'the leading cause of everything' — has so much more impact on the planet, people, poor communities, communities of color and on the climate crisis. It is the leading cause of emissions that are killing the planet, and no one is talking about it."
Threats to creation
The system of large-scale animal agriculture, which centers around concentrated animal feeding operations (known as CAFOs) and slaughterhouses, is "linked to almost every serious threat facing creation" and impacts many different justice issues including racial, immigrant, environmental, labor and economic injustices and health care disparities, the resolution says.
"It just touches everything," added Conrad.
Some of the injustices of animal agriculture the proposed resolution describes include:
Overuse of land and water, damaging ecosystems and releasing harmful gases;
Negative physical and psychological impact on those employed in the industry, who are disproportionately people of color and immigrants;
Higher pollution in low-income communities and communities of color, where facilities tend to be located;
Inhumane treatment of the more than 70 billion animals slaughtered each year;
Greater health problems, such as heart disease and cancer, linked to those who consume animals, with higher disparities for people of color;
Government subsidies that conceal the full cost of animal-based products.
While the issues are widespread, the resolution emphasizes learning. It asks that Synod "endorse the plant-based movement, that we provide resources for education, that we encourage folks to take steps," Conrad said. "It's not about banning all animal consumption tomorrow. This is about learning and taking some steps toward finding a new way of living on the planet."
One roadblock she points to is the way that meat-eating has become embedded in the American identity and psyche. Food can be a sensitive topic.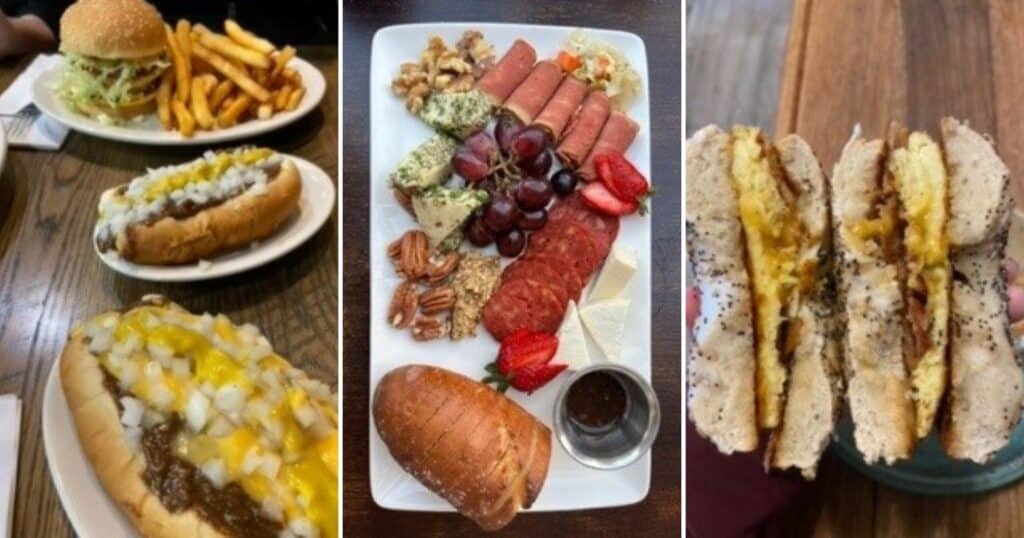 "Challenging the way people eat doesn't feel good," Conrad said. "I think the church has a lot of responsibility to talk about justice issues and to raise questions that are uncomfortable for people and to propose solutions that might also feel uncomfortable."
'Mending the world'
Other significant institutions have taken up this issue in advocacy and practice.
The NAACP has made it a priority to advocate for plant-based meals in prisons, K-12 schools and hospitals. New York City public hospitals now serve culturally diverse plant-based meals as the primary option for patients, citing the link between these foods and better health outcomes. The city public schools also provide a plant-based dish as the primary option every Friday. And last year, California became the first state to support plant-based meals in schools.
Plant-based options are becoming more readily available as well, with grocery stores and restaurants witnessing increasing sales of dairy and meat alternatives.
The proposed resolution for Synod describes such movement toward plant-based options "as a means of mending the world" and encourages certain actions for implementation in its "resolves." These include:
Requesting the UCC Board to add November as World Vegan Month to the yearly calendar of observances;
Encouraging the provision of plant-based meals and snacks at any meeting of the church and its boards, bodies and committees;
And calling on Congress, the White House and state legislators to take specific steps that move away from support of factory farming.
'Powerful way to change'
As someone with a vegan diet, Conrad has had trouble getting meal accommodations at church events. She is hopeful for this issue to come before General Synod.
"I'm just tired of showing up at church meetings and talking about lightbulbs," Conrad said. "This is an incredibly powerful way to change our relationship with the planet and we're not even talking about it. I hope congregations will start to learn and start to advocate for better land use, better food policy, better community relationships. I don't know how to be faithful and continue to kill the planet. That's what we're doing, and our consumption of animals is a huge factor in that.
"According to the Paris Accord scientists, according to medical professionals, according to everybody, consumption of animals is just killing us. My hope is that we will take that seriously."
---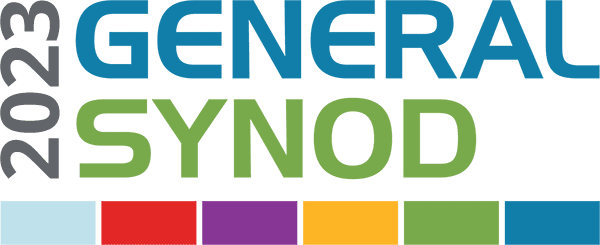 The United Church of Christ's 34th General Synod will be held June 30-July 4 in Indianapolis. For registration, programming, information and more, visit generalsynod.org.
---
Content on ucc.org is copyrighted by the National Setting of the United Church of Christ and may be only shared according to the guidelines outlined here.
---
Related News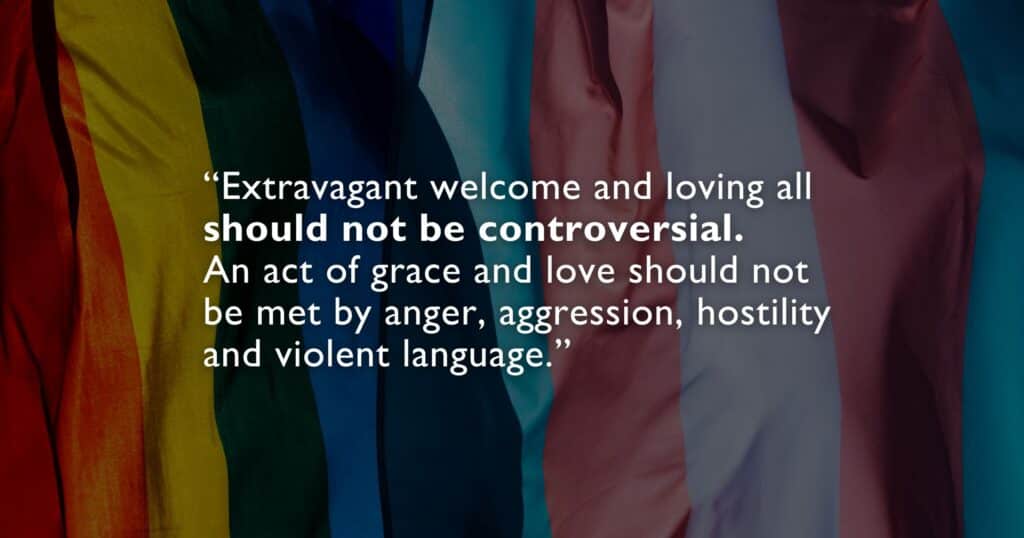 The United Church of Christ National Officers and the Conference Minister of the South Central...
Read More