Iowa, New Mexico churches honored as 'Cool Congregations'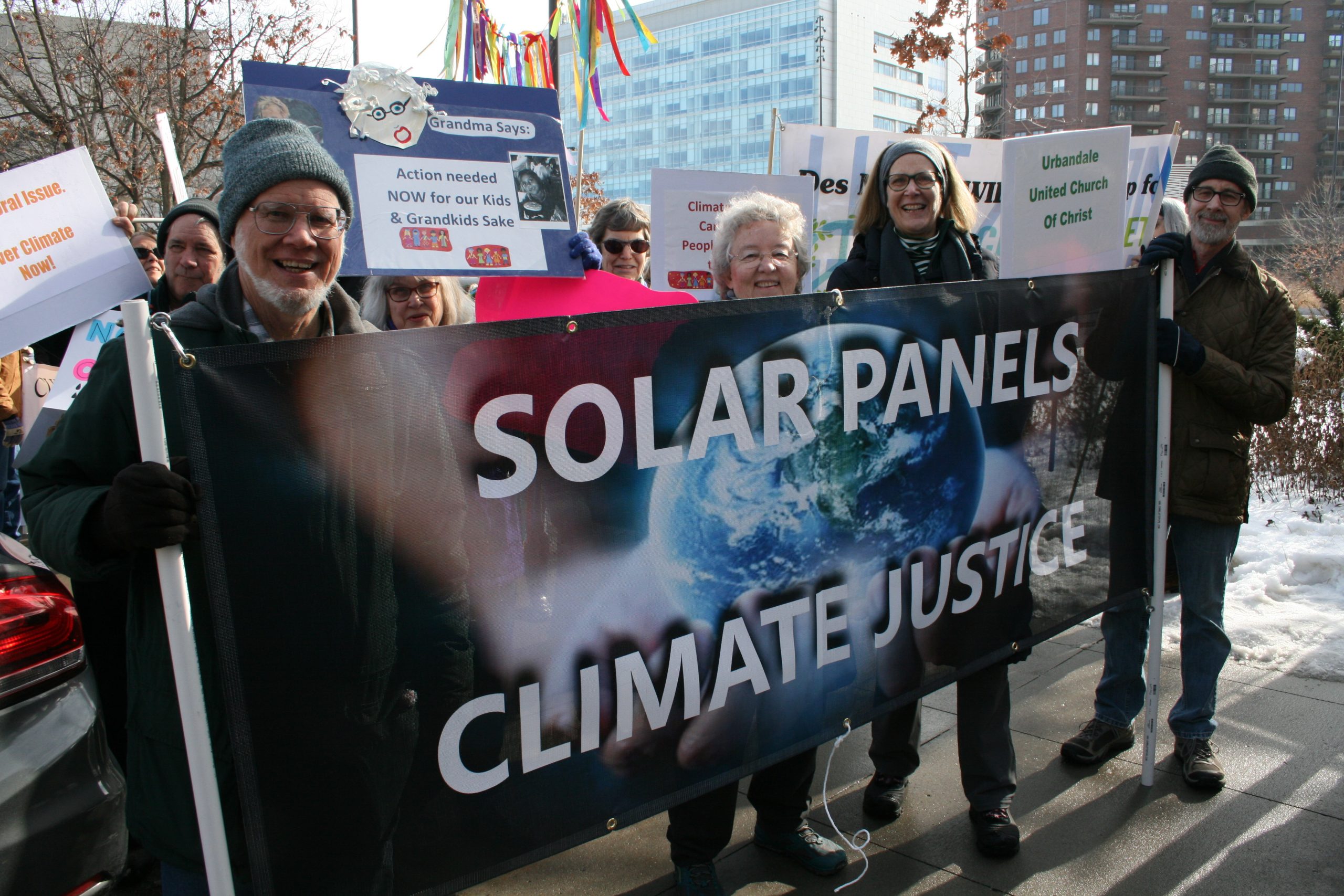 Two United Church of Christ congregations have been recognized for taking steps to reduce their carbon footprint while keeping the issues of climate change in front of their community.
Urbandale United Church of Christ in Urbandale, Iowa, won the 2019 Cool Congregations Energy Saver Award for cutting its electricity use by 40 percent and reducing its gas use by 20 percent. The church is one of five national winners in Interfaith Power & Light's annual contest that acknowledges "Cool Congregations" that are becoming both energy efficient and sustainable role models.
The Iowa church is the first UCC congregation in the state to sign the Paris Pledge to reduce emissions by 50 percent by 2030. Thanks to the work of their "Green Boat Crew," they are ahead of schedule.
"I think there was a lot of pent-up frustration that our state and local policy makers were not doing very much to address global warming. In fact, they were gutting programs that encouraged energy efficiency," said the Rev. David Sickelka, Urbandale UCC pastor. "Once the idea of adopting the Paris Pledge was on the table, the whole Crew got behind the effort, educated the congregation, and really promoted it."
'Money well spent'
"Urbandale UCC had a three-year capital campaign called Building on the Promise. The campaign focused not only on current needs but also strove to be more forward-thinking, including projects that would reduce energy costs," said Bob Harding, the church moderator. "Revamping our HVAC and lighting systems were the biggest projects funded by the campaign. These two projects saw immediate savings and I don't think there was any doubt that the money was well spent."
The congregation took on this project in January 2017. Church members worked together to fix roof leaks and repair holes in the ceiling so that insulation could be installed. They helped their contractor find locations and pathways for new furnaces, duct work, and air conditioning lines. Then the HVAC contractor replaced most of the air conditioners and several furnaces with high-efficiency units.
Elaine Lundstrom is one of the leaders of the crew named for Mary Pipher's book, The Green Boat: Reviving Ourselves in Our Capsized Culture. The book, she said, "describes the importance of supporting each other on this challenging and often discouraging journey."
"I think it's important to recognize that our process included many people with a variety of skills," said Lundstrom. "We have a dedicated team of volunteers who have been committed to climate change, some putting in an amazing number of hours."
'A moral issue'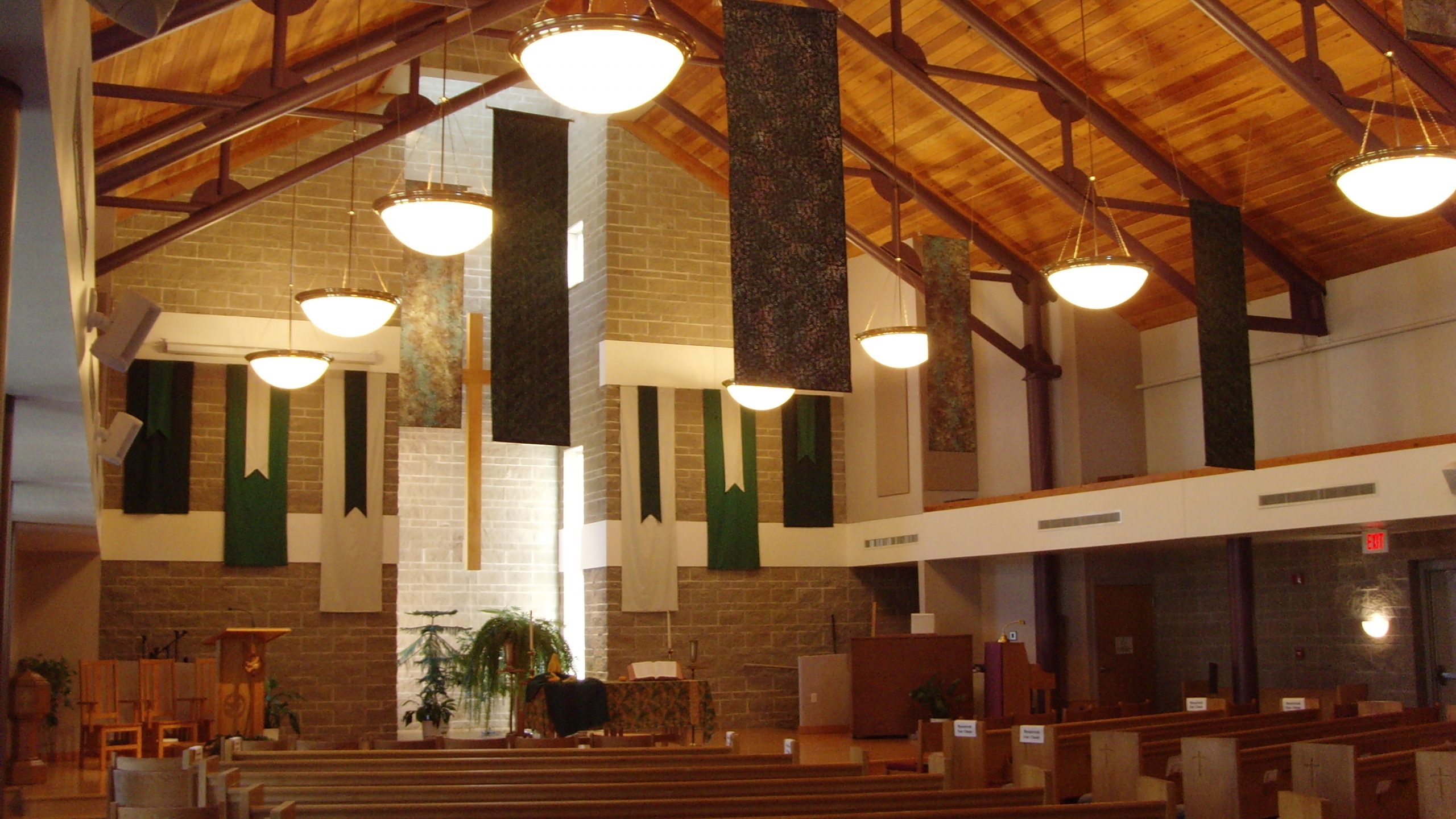 A church member who was a licensed union commercial electrician worked with a lighting firm to design and fabricate custom LED light assemblies for the huge chandeliers in the sanctuary and supervised the hanging of the light assemblies. He also installed new LED stage lights, replaced the failing dimmer system and control, and wired everything.
The custom LEDs cut sanctuary lighting energy use by 90 percent. Much of the work was complete by last spring. Urbandale UCC's next step is to install solar panels as soon as the weather breaks to meet the goal of 50 percent carbon reduction. The Green Boat Crew hopes to save 53 tons of carbon emissions annually.
"It's a moral issue, not a 'save on energy bills' issue," said Gail George, another member of the crew. "If we believe in helping the hungry and homeless, we should reduce carbon to reduce desertification and rising sea levels which displace people.
"And while we don't want to stop at 50 percent, we estimate that after our solar panels are up and running, we will have achieved a 50 percent reduction from our baseline year."
But going green is not just about structural improvements, Lundstrom said. It's also about sharing ideas and changing opinions and attitudes.
'Educate the wider community'
"Keeping the issues of climate change and our commitment to reducing our carbon consumption by 50 percent in front of our church community is key!" she said. "We continue to educate our congregation about climate change and options for communal and individual action."
Green Boat members plan to display a banner out in front of the church building once the solar panels are installed to draw attention to the roof. They carried the banner when they marched with as many as 1,000 like-minded individuals in the Des Moines Climate Crisis Parade earlier this month.
"We have found prime locations around the church where we will continue to rotate posters about energy reduction and climate change," Lundstrom said. The team is planning to bring in speakers and have discussions on solar panels as they continue to update church members on how Urbandale UCC energy costs and carbon footprint are dropping. They are also reaching out to other houses of worship to share what they've learned, with a community open house on May 2.
"We see an important part of this project is to educate the wider community about climate change and that small churches and individuals can make a major carbon reduction and difference," Lundstrom said. "We see it as a moral imperative that we make changes in our environment, not for our financial benefit, but for all of creation and for others living across the globe."
"I do believe there is widespread support among the membership for this effort. Granted, some were swayed by the fact that our utilities costs are dropping dramatically, but many do see the importance of reducing our carbon footprint. The success is more in the area of overcoming the inertia of doing nothing," said Sickelka. "As progressive Christians, we are oriented to a hopeful future and that is what this work conveys."
In Santa Fe, 'lessons from the desert'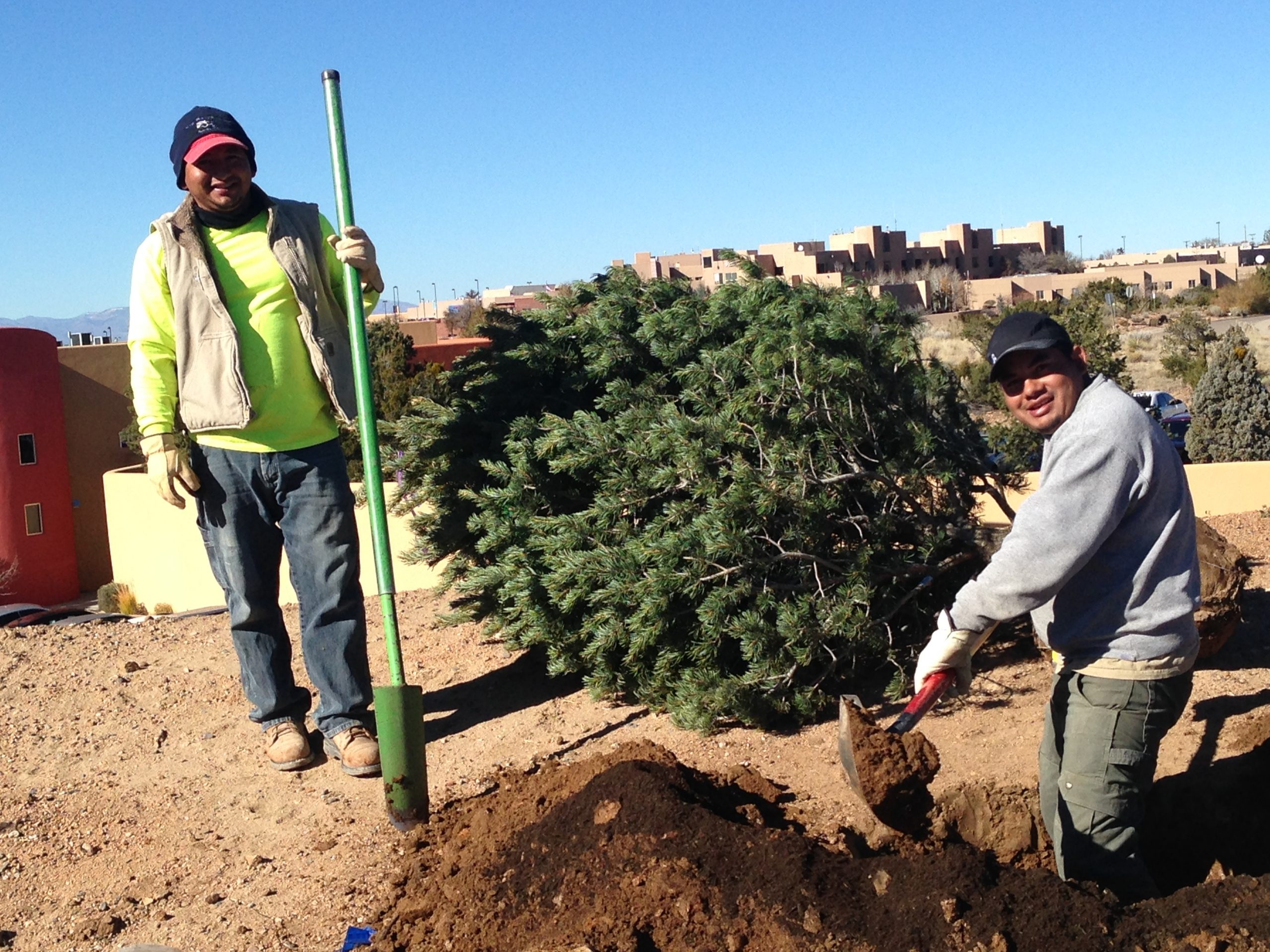 In New Mexico, the United Church of Santa Fe works to live with the desert and not just in it. The congregation is one of the six runners up in the 2019 Cool Congregations Challenge. The church's Sacred Ground Award recognizes a commitment to address global environmental issues like climate change and regional concerns like clean water issues.
"United's environmental ministry is integrated into every aspect of the church's life, from worship and education to developing the church property," said the Rev. Talitha Arnold, senior pastor.
The church's sanctuary includes a solar adobe wall and an "acequia" that helps cool the space without air conditioning. Solar panels erected six years ago supply almost all the congregation's electricity needs. In 2016, the congregation tackled a major landscaping and conservation project. United's 3 ½ acres were contoured for water retention and native flowers and grasses were planted, along with over 250 trees and shrubs. The new plantings, along with existing ones, sequester more than eight tons of carbon dioxide annually. In addition, the congregation developed outdoor worship space, a peace garden and meditation trails for congregational and community use. Four 8,000-gallon cisterns collect rainwater for drip irrigation to help establish the new trees and the garden areas.
This year, the United Church developed a "Carbon Offset Program" whereby members and friends calculate their "carbon costs" for air and auto travel and donate that amount to the church for distribution to New Mexico organizations doing carbon sequestration.
"From United's beginning we have committed ourselves, in the words of our 1980 founding covenant, 'to live in harmony with all creation as stewards of the earth.' In the arid Southwest, that means we are a 'Desert Faith' church," Arnold said. "We look to both the teachings of the Bible and the lessons from desert around us to learn how to live faithfully with this land of little rain and much sky."
---
Related News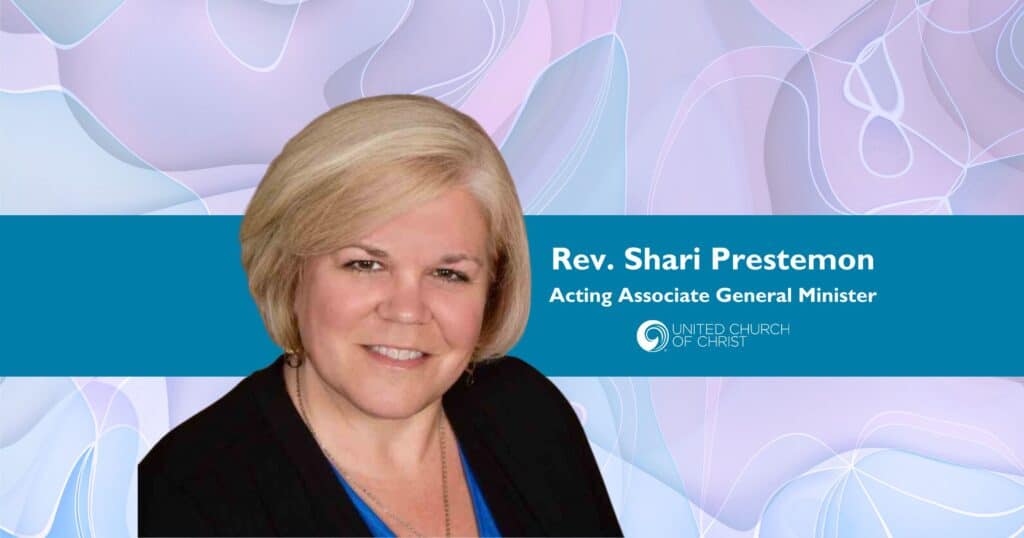 A new United Church of Christ national leader has been called. The UCC Board voted in a...
Read More