Iowa church builds beds for refugee children
A small Iowa congregation has found a way to provide several local refugee children a soft place to sleep.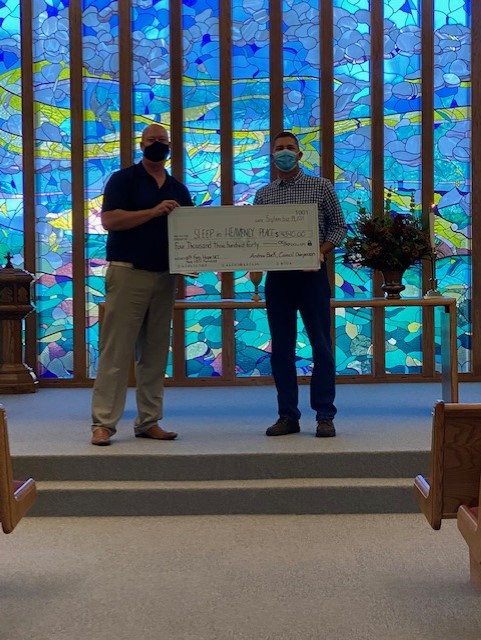 Hope United Church of Christ in Hiawatha partnered with organizations in the Cedar Rapids area so new beds could be built for those who had none. The church also provided the bedding for them.
The ministry started with this year's Vacation Bible School, sponsored jointly by Hope UCC and Lovely Lane United Methodist Church.
'Beyond our borders'
"Our VBS theme this summer was to 'Mars and Beyond: Explore Where God's Power Can Take You,'" said the Rev. Mary Beth Hartenstein, Hope UCC pastor. After the planning team noted that the theme took the church "beyond our borders," it partnered with the Catherine McAuley Center, an organization that helps with refugee resettlement in the Cedar Rapids area.
The center works with the local chapter of Sleep in Heavenly Peace to get beds to refugee families with children and youth who are without them.
SHP is a national charity with more than 250 chapters. The organization relies on donations and volunteers in each community to gather the materials and then construct and deliver the beds.
"One of our planning team members had gone to a build once and was familiar with the organization," Hartenstein said. So the pastor invited someone from the center to talk about what it means to be a refugee. A Sleep in Heavenly Peace representative came to show what materials would be needed to build a bed and what it would cost. The VBS group hoped to raise $250, enough to build one.
From one bed to many
"We then put a 'price' on each piece and we began assembling the bed as money came in from VBS families," Hartenstein said. Then, during worship, she invited the rest of the congregation to join the effort, by challenging donors to consider what a warm bed was worth.
"That morning we raised nearly $700," she said. "From there, it just grew. Individuals and families wanted to donate the entire $250 for a bed. A congregation member wanted to match dollar-for-dollar what was given by VBS families and the congregation. It was amazing!
"We also collected bedding. One VBS family works for a shipping company and when a container is broken they cannot 'use the product.' They had a whole container of sheets that were donated because somehow the container had been damaged and could not be shipped. Again, amazing!"
Donors 'could relate to the joy'
Hartenstein said church families responded generously because the project involved children and youth helping other children and youth in their community. Just as important, people "could relate to the joy of having their own bed."
Hope UCC may be a small — with an average of 50 in worship the last several years — but it stepped up in a big way to provide for people in need.
Originally challenged to raise $250 to build one twin bed, the VBS families raised $353.60. After the congregation was invited to donate to build another, that collection brought in $1,816.40. A church member stepped in to match the new total of $2,170 and doubled the gift. On Sunday, Sept. 19, Hope UCC presented a check to Mark Conzett, a representative from Sleep in Heavenly Peace, for $4,340.
The church's gift will pay to build 17 beds for area children and youth.
"I just wanted two beds," said Hartenstein. "God's Spirit and the folks of VBS and Hope UCC had way more in mind. I was so humbled by this experience and their generosity."
The folks of Hope UCC hope to continue their mission to bring beds to kids who need them by providing labor to Sleep in Heavenly Peace in the future.
"We'd actually like to go and do a build with them, as a follow-up opportunity," Hartenstein said. "Mark said (at the time of the check presentation) they need more help in delivering beds than in getting them put together." So she's thinking after football and baseball season, church members might get a chance to do that too.
"It just blossomed in ways I never imagined."
---
Related News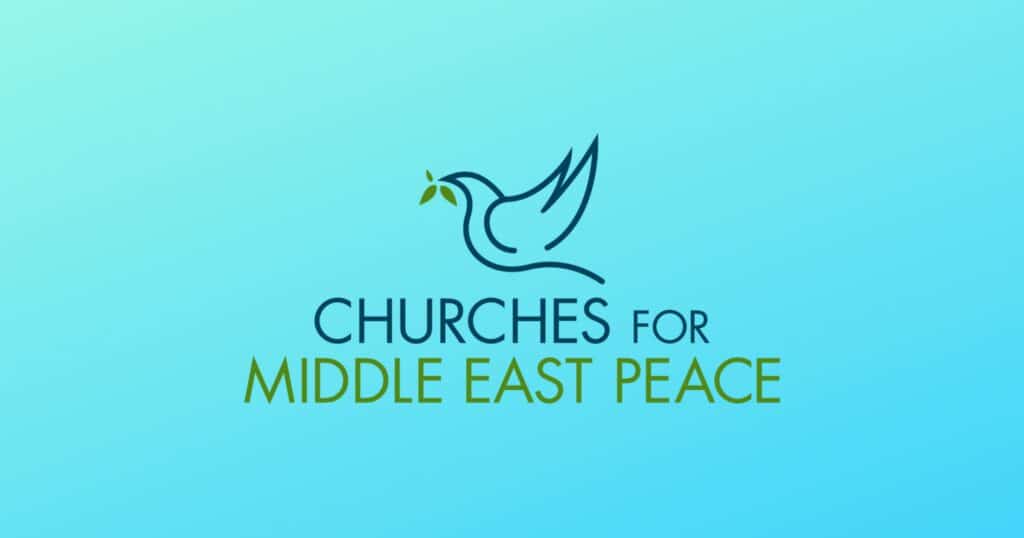 The following statement was issued Dec. 2 by Churches for Middle East Peace (CMEP), of which...
Read More