Into the Mystic: Our Covid Celebration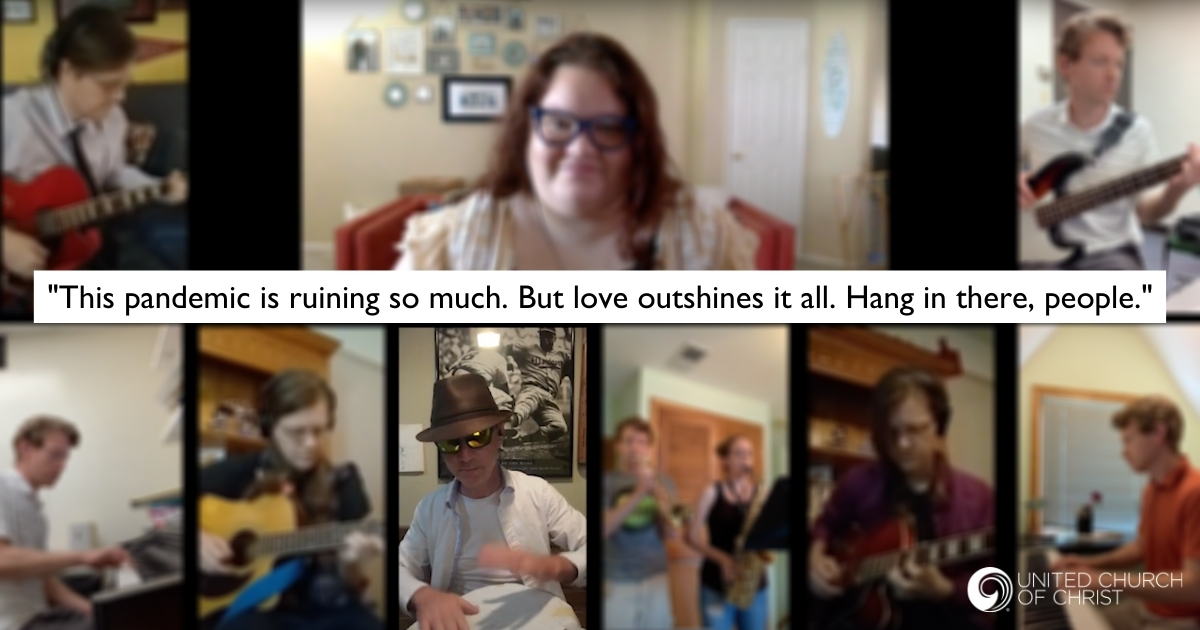 Love has a way of meandering around roadblocks, even if that roadblock is a pandemic.
Plans began in earnest nine months ahead of the event.
Mom was turning 60.
John, Adam, and Molly – her three children – all knew that they wanted to make this a meaningful day for her. She is so much loved by them, and they all wanted a chance to let her know how much she means to them.
Molly lives in California with her husband CJ.
John lives in Chicago with his wife Kelley and their two children.
Adam lives with Mimi and me in Cleveland.
Logistics had to be planned carefully. Where we would meet and not let Mom onto the plans was going to take some clever work on all our parts – but hey, we are clever people.
Just as the planning around that was becoming clear and we were all getting excited about what this would mean to Mom, COVID hit.
It's not been a year since Mom and I have been able to see Molly and CJ.
In the six months of being homebound, only twice have we ventured to drive to Chicago to see John and his family. And even then, we drive six hours to get there, stay six hours to play and visit, and drive six hours back home.
So, back to Mom and her birthday.
Early in the day, Molly and John both called her to wish her a happy birthday. It warmed her heart to hear from them. They had both already sent presents for her to open. She was satisfied and gratified with that. But remember, they wanted this day to be special for her. And we are clever people.
I spent the afternoon cooking a feast for her. She walked with me to the neighborhood bakery to get the Chocolate Truffle cake I ordered. I closed the door to the dining room and told her not to come in until she was called. I poured glasses of her favorite wine.
When she entered the dining room, she was surprised to see a computer screen with Molly, CJ, John, Kelley, Jacob, and Elizabeth all there. We ate together. We laughed. We told stories. She opened presents and we all oohed and aahed as she did so.
Then came the next surprise. John had put together a video montage of pictures of her life. I went through all our albums and he went through his. They played to James Taylor's song "Shower the People You Love with Love." There were a few tears.
One more surprise awaited.
Mom's favorite song is The Wallflower's 'One Headlight.' Her older son is a composer and professional musician. Her daughter has a gorgeous voice. Her other son plays a mean guitar. Her daughter-in-law plays sax. I dabble in percussion. We did a COVID style compendium virtual video performance of a cover of that song. It won't win any grammy's, but it was good.
And she loved it.
As she ended the evening, she told us all: "This was my best birthday ever."
This is a story about family and love. It is a story about letting a pandemic change but not ruin our plans. It is a story of adapting because the desire to articulate love always wins even when the circumstances don't let you do what you want.
This pandemic is ruining so much. And it is forcing us to give things up and create plans b, c, d, e, and beyond. But love outshines it all. Hang in there, people. This, too, shall pass. Until it does, let love be your guide on this, our journey Into the Mystic.
---
Related News
Throughout the holiday season—from Thanksgiving, through Advent and Christmas, to the New...
Read More