Into the Mystic: Hey, Let's Be Careful Out There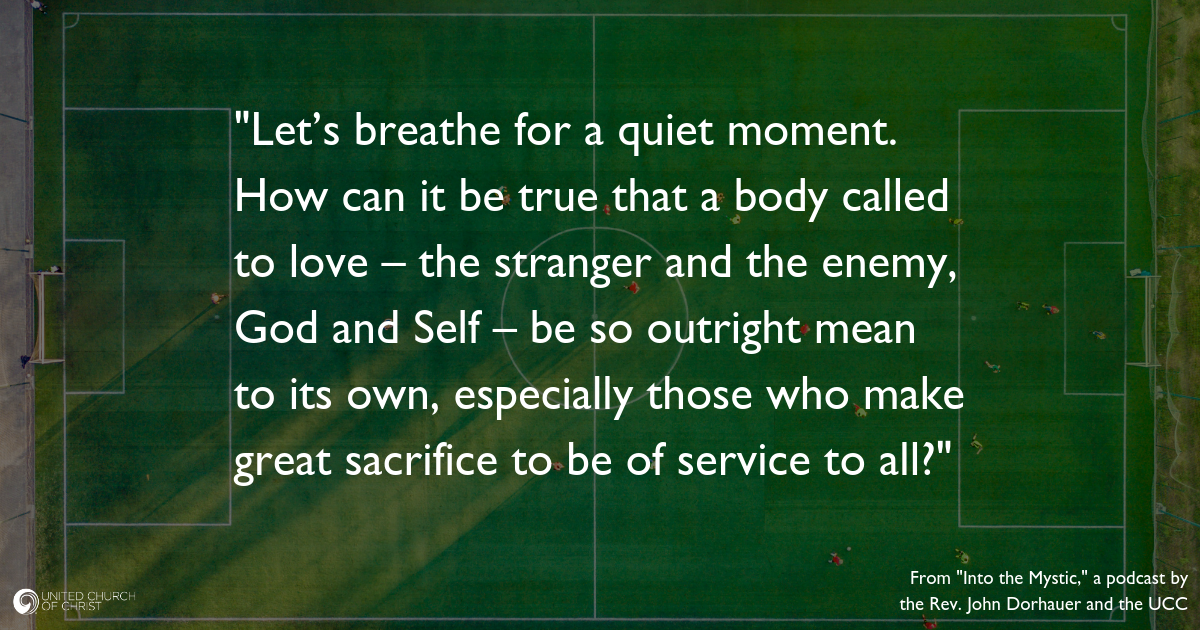 I will age myself a bit here, but I used to love watching a hard-hitting drama called Hill Street Blues. In every episode, Sgt. Esterhaus would give the day's rundown to the local police who patrolled the streets. Before he sent them out, he would look at them and say, "Hey, let's be careful out there." He knew what they did invited danger, and he wanted to see them come back safe. In his own way, he was showing his appreciation of and love for them.
There are days when I want to lift up those who work for and in the church and tell them the same thing: "Hey, let's be careful out there."
Those who give their lives in service to the Church are beautiful, tender, compassionate, courageous, and creative souls.
Every day they engage in the struggle of discipleship. At times, it is the most gratifying and rewarding experience one can imagine. Lives are changed and touched and moved by the work they do.
But that's not what every day looks like. More and more, I listen to these humble servants talk about the abuse they take. Last week, I shared on my Facebook page the story of a dear friend who was not treated well by  a Church they serve. One of the replies on the post really struck me. It read, "Someone once told me the Church is the only army that shoots its own wounded."
Not long ago, I was talking with a spiritual director about this phenomenon, this pattern of hard-working servants of the gospel being targets of abuse not from people outside the church, but from within it. He said something about us being no different that any other organization – we all deal with this. I said, "yes, but we are the church. It should be better here." His words also struck me: "John, because you're the Church it's worse."
Let's pause here for a second.
Let's breathe for a quiet moment.
How can it be true that a body called to love – the stranger and the enemy, God and Self – be so outright mean to its own, especially those who make great sacrifice to be of service to all?
Not to overdramatize this, but have we become the mean streets that were portrayed every week on that hard-hitting drama Hill Street Blues? Am I this generation's Sgt. Esterhaus – giving assignments to the faithful called to do hard work, and needing to say every morning, "Hey, let's be careful out there."
Well, let's.
Let's be careful.
To each other, that is. Let's think about what affect our words and actions have on others.  I don't think I can say it any better than did the captain of  World Cup Champion's  US Women's National Team, Megan Rapino. At the ticker-tape celebration last week in New York, she called us all to find out better selves with these words:
"We have to be better," she said.
"We have to love more, hate less. We got to listen more and talk less. We got to know that this is everybody's responsibility. Every single person here, every single person who's not here, every single person who doesn't want to be here. Every single person who agrees and doesn't agree. It's our responsibility to make this world a better place."
So, please, holy people – be kind. Love one another as God has loved us. And yeah, let's be careful out there on this – our journey Into the Mystic.
---
Related News
One hundred and twenty-five years ago, the United States was in the throes of a most vibrant...
Read More