Into the Mystic: Childhood Heroes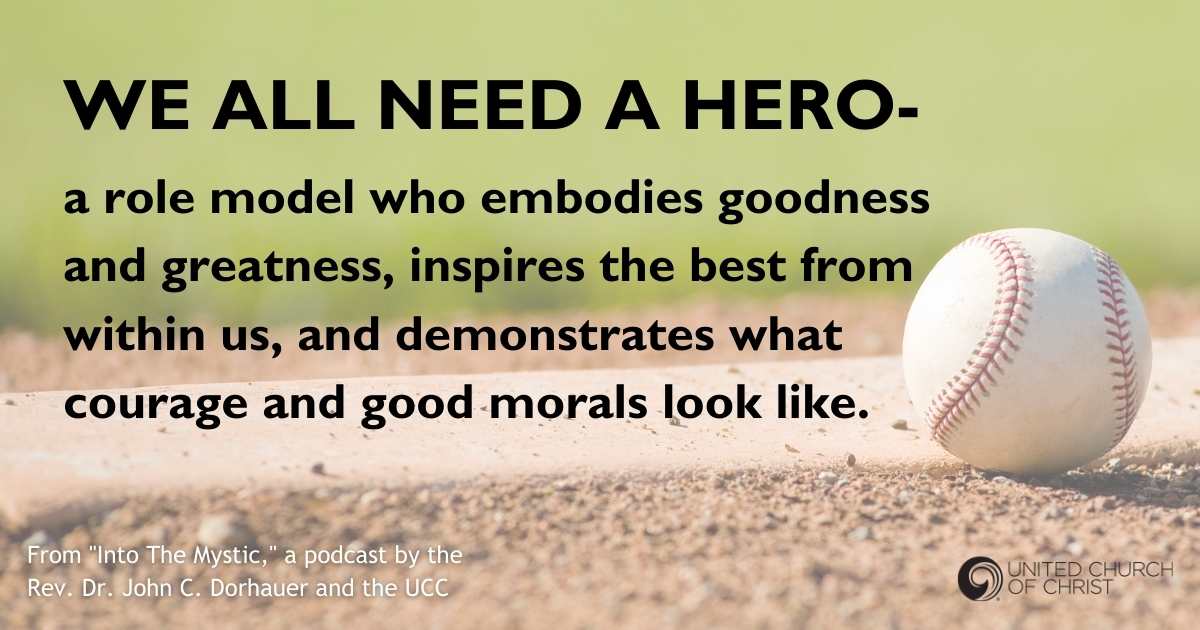 Who are your heroes?
Lou Brock.
Bob Gibson.
The fleet-footed left-fielder and the speed-ball throwing right-hander.
Lou they called Sweet.
Bob they called Bullet.
Lou never lost his smile.
Bob never lost his snarl.
Lou was the gregarious extrovert who never met a stranger. Bob was always angry and channeled that anger to become one of the most competitive pitchers the game ever knew.
Lou never held a grudge. Bob, they said, would throw a fastball at his mother if she crowded the plate.
The two of them together were the pair every child in St. Louis in the 60s and 70s knew, loved, worshipped, and coveted the cards of.
One of my most disappointing moments as a child was sitting in Busch to watch Bob strike out two Atlanta Braves. Why did that so disappoint? Because the first one was his 2,998th career strikeout and the second his 2,999th. He would get 3,000 a few days later on the road. Hearing it on the radio doesn't have the luster of seeing it in person.
You know what Bob and Lou gave me that my Dad never had the opportunity for? A childhood as a white boy with two black men as his heroes. My Dad was a teenager when Jackie broke the color barrier. Bob and Lou were part of the landscape of my childhood. Race tension boiled all over the streets of St. Louis, and not seldom in the dining rooms and living rooms of my childhood. But when the games began, we all cheered for anyone wearing the birds on the bat: Curt Flood  and Bill White and Julian Javier and, you guessed – Sweet Lou and Bullet Bob.
Rooting for them was not a conscious act of racial equity for me. It was just that once they put the jersey on, color didn't matter. And what that meant was that I didn't understand why it mattered when the jersey came off.
Lou and Bob made my childhood a delight. One would become the stolen base record holder for both the season and a career, reach 3,000 hits and be a first ballot Hall of Famer. The other would win three games in two separate World Series, strike out 17 batters in one World Series game, throw over 3,000 strike outs, and become a first ballot Hall of Famer. I was present at both of their last games to witness the end, not of their love affair with the fans of St. Louis but of their careers. The club would give Bob a red corvette and Lou a yacht.
What is far more valuable to me is that Lou and Bob also shaped my adulthood. I knew I could not love and respect them and despise their race. The hypocrisy of that and the betrayal of them would be too heavy a spiritual burden to bear. I don't want to overstate this and say they are solely responsible for my passion for racial equity – it is far more complex and nuanced than that. But they were there and gave me two black leaders to love and admire – and that mattered and for that I thank them.
We all need a hero – a role model who embodies goodness and greatness, inspires the best from within us, and demonstrates what courage and good morals look like. And when they die, we honor them by committing to embody the best of what they came to teach us.
For Lou and Bob, I give God thanks. They earned the right to shape the hearts and minds of young children. May they rest in peace.
And may we all find our role models along the way, leaders who inspire us to live with passion and courage on this, our journey Into the Mystic.
---
Related News
Slavery in its various forms is an age-old institution, as old ashumancivilization itself, and...
Read More