Spring has sprung.
Listen to the podcast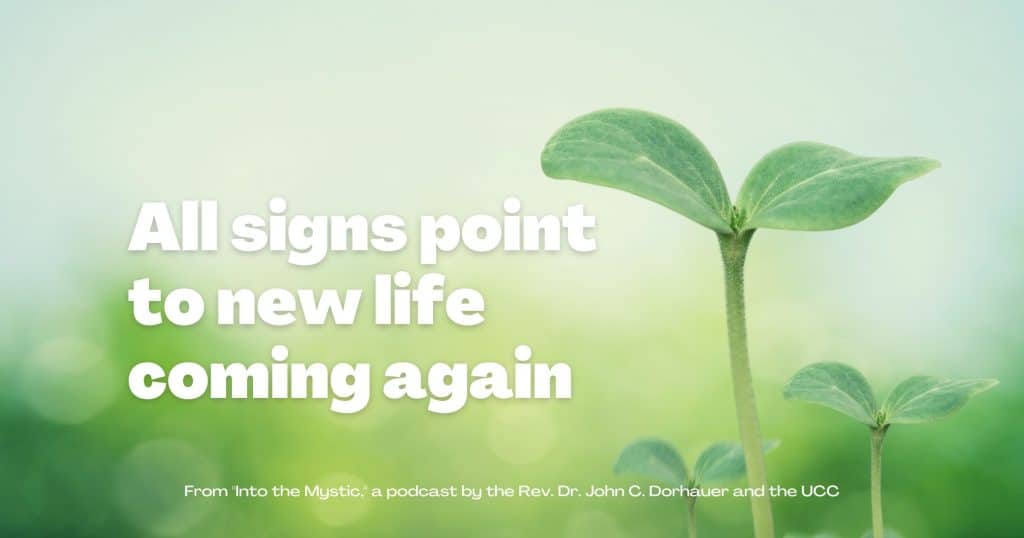 Read the transcript
Well, in some areas that are listening to this that may still be a bit premature. I am told that here in northeast Ohio where I live we should expect a third winter before spring finally kicks into full gear. I should rather say that the spring equinox has arrived, and the promise of longer days is now fulfilled.
I have tuned up my bikes and taken them out for a few long rides. Granted, the first such ride was done stubbornly on a day when the temperature was 34 degrees and the wind was blowing. But, heck, I cleaned the bike and oiled the gears – I didn't want to do that and then just let the bike sit again.
I have tilled up the garden and laid new soil on top – spreading the compost we collected over the fall and winter.
More birds are showing up at the feeder we have in the back yard, including one very pregnant looking robin.
Later this week my siblings, sons, and others will gather for the annual event that is our Fantasy League baseball draft. And then only a day or two later the thrill of baseball's first game will signal what is always for me the highlight of the spring season.
Churches are preparing again for Palm Sunday, for Holy Week, and yes – for Easter. Now, to be sure, most all of us are still doing that virtually but, you know what, we are getting pretty darn good at that.
The sun hangs out a little longer in the sky and temperatures are warming, every so slowly here in Cleveland, but warming nonetheless.
I have been able twice this month to play outdoors with my two grandkids, whom I went four months without seeing because of the winter weather.
All signs point to new life coming again.
And doesn't it just feel a little more powerful, potent, and exuberant this year? We have now been locked inside away from each other for well over a year. We have lost so much because of our need to keep safe distances from each other. But vaccines are being distributed and more and more of us are getting inoculated and soon, soon our coming out of hibernation will be more than just something we hope for – we will actually be able to do that safely.
I hope and pray that as spring dawns, as the vaccines spread, as the days lengthen and warm up a new day will arise and life will be free from the restrictive barriers we have been living with.
I hope and pray this Easter season brings with it the promise of life restored, a return to patterns where human interactions no longer threaten us, but feed our souls and refresh our spirits.
May there always be new horizons to pursue, new dawns with new light emerging out of our shadowed places, and another Easter with its promise of resurrection hope on this, our Journey into the Mystic.
---
Related News
One hundred and twenty-five years ago, the United States was in the throes of a most vibrant...
Read More