Pride
Listen to the podcast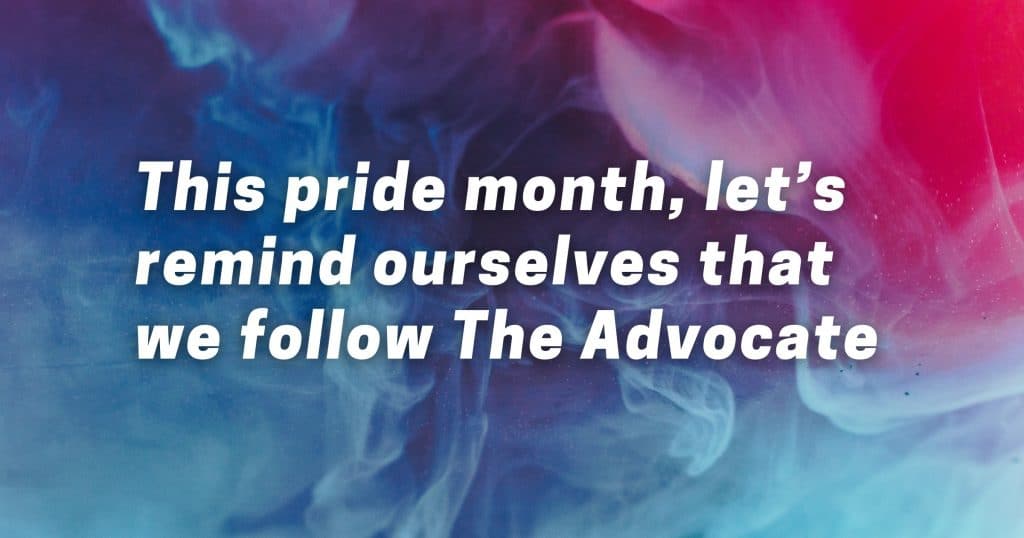 Read the transcript
Let's talk a moment about the Holy Spirit.
We learned something about her and her relationship to or dance with the church in the Acts of the Apostles.
About her Jesus said: "It is to your advantage that I leave you; for if I do not the Advocate cannot come."
He meant the Holy Spirit.
And, wow, did she come! You remember that whole tongues of fire and rush like a mighty wind thing, right? And how from that moment on where She blew the disciples went.
What you may not remember as well is what we read about in the 10th Chapter of Acts, and specifically how Peter baptized a (gasp!) gentile. To our ears, that doesn't sound so bad. But it was enough to get Peter dragged before the Jerusalem Council to defend himself.
And how did he do that? He told his fellow disciples that all he did was what the Holy Spirit told him to do. Specifically, he said this: "If God gave them the same gift God gave us when we believed (and parenthetically I add that would be the Holy Spirit), who am I to hinder God?"
First note the us/them categories Peter references. The leaders of Jerusalem would expect that: 'we' are the baptized; 'they' are the gentiles. We don't mix with them.
The Holy Spirit thought otherwise. Peter said to do otherwise was to hinder God.
Now, that didn't just happen: it happened AND it got recorded as a story to preserve for all who would come to know Jesus through their own baptismal commitments. It got recorded with purpose and intention: do ye likewise.
In other words, the church will also follow a Holy Spirit who, when she acts, just might disrupt our well established lines between 'us' and 'them.' She did it with the gentiles and Peter. She's doing it again today.
I often get asked how the United Church of Christ thinks it is ok to ordain gays and lesbians. I tell them we don't do that. I tell them we ordain those in whom we have discerned the gifts of the Holy Spirit – some of whom happen to be gay and lesbian. To do otherwise would be, as Peter put it, to hinder God. If they have a problem with that, the problem isn't with us, but with God.
I have long argued that the question we ask isn't 'can we accept the other,' whomever we in our time designate 'the other' to be. The question is whether or not we can accept a God who already has.
This being pride month, let's remind ourselves that we follow the Advocate – the one on whose behalf it became necessary for Jesus to leave, and for whom he was willing to leave; the one who has always been the lifeblood of the Church; and the one who manifests her gifts in gay and straight alike. She will always blur the boundaries the church establishes between 'us' and 'them.'
I am proud this month and every month of our LGBTQ siblings and members and friends and clergy. I see in them exactly what the one who created them sees: their inherent beauty and worth. I am proud the United Church of Christ widens the circle of welcome beyond poorly written rules and boundaries and instead moves where the spirit leads us.
The Spirit will lead us always to pathways of love and grace; to an abundance of life and light; and toward a world where all are loved and cherished. May it ever be so on this, our journey Into the Mystic.
---
Related News
While I was pregnant with our second child, our local church held an Advent Fair where we all...
Read More