An Homage for Mother Earth
Listen to the podcast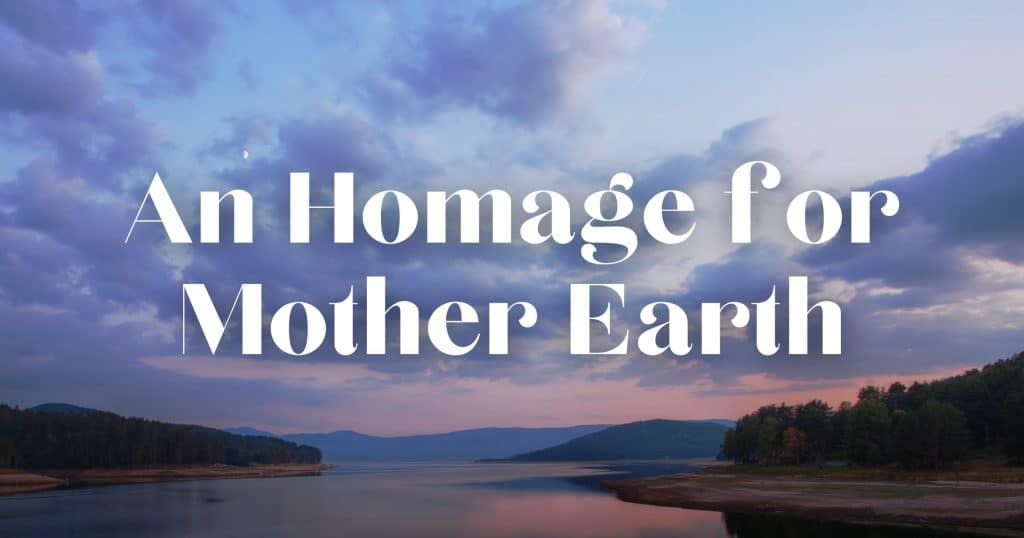 Read the transcript
I am not the author of this week's podcast. Remembering that Earth Day was celebrated last week, I am plagiarizing and borrowing the words of others far wiser than I – proudly using them to remind us all of the beauty we are called to preserve.
The Earth is what we all have in common. Wendell Berry
"You cannot get through a single day without having an impact on the world around you. What you do makes a difference and you have to decide what kind of a difference you want to make."
—Jane Goodall
"Away, away, from men and towns,
To the wild wood and the downs, —
To the silent wilderness,
Where the soul need not repress its music."
—Percy Bysshe Shelley
We do not inherit the Earth from our ancestors, we borrow it from our children.
In all things of nature there is something of the marvelous – Aristotle
"We must protect the forests for our children, grandchildren and children yet to be born. We must protect the forests for those who can't speak for themselves such as the birds, animals, fish and trees."
—Qwatsinas (Hereditary Chief Edward Moody), Nuxalk Nation
The Earth is the Lord's and the fullness thereof. Psalmist
The best remedy for those who are afraid, lonely or unhappy is to go outside, somewhere where they can be quiet, alone with the heavens, nature and God. Because only then does one feel that all is as it should be and that God wishes to see people happy, amidst the simple beauty of nature. As long as this exists, and it certainly always will, I know that then there will always be comfort for every sorrow, whatever the circumstances may be. And I firmly believe that nature brings solace in all troubles.
Adopt the pace of nature: her secret is patience.
The poetry of the earth is never dead.
Those who contemplate the beauty of the earth find reserves of strength that will endure as long as life lasts. There is something infinitely healing in the repeated refrains of nature — the assurance that dawn comes after night, and spring after winter.
I believe in God, only I spell it Nature.
When all the trees have been cut down,
when all the animals have been hunted,
when all the waters are polluted,
when all the air is unsafe to breathe,
only then will you discover you cannot eat money.
—Cree Prophecy
On this Earth Day, let us renew our commitment to be good stewards entrusted to us by our Creator, blessed as we are every day by its gifts and may we forever enjoy her beauty on this, our journey Into the Mystic.
---
Related News
One hundred and twenty-five years ago, the United States was in the throes of a most vibrant...
Read More