A Sense of Wonder
Listen to the podcast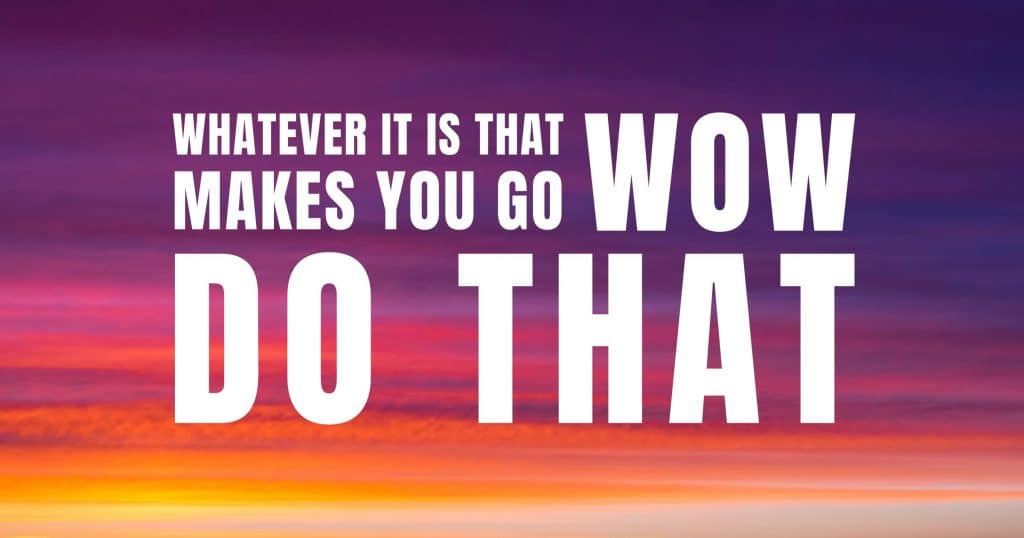 Read the transcript
Van Morrison, in his beautiful and poetic song "A Sense of Wonder", asks "…didn't I come to bring you a sense of wonder."
I was listening recently to a podcast from the series "Hidden Brain" on the latest understandings of how the left brain and right brain function. One of the many gleanings from the research reveals that while the left brain wants and understands detail and fact, the right brain sees form and processes nuance and metaphor. The left brain sees the notes, the right brain hears the music.
At the end of the podcast, there was a musing on how as a culture we are feeding left brain thinking – reducing the world to knowable data that helps us draw clear conclusions in order eschew or eliminate subtlety, nuance, and ambiguity.
I see facts that support conclusions that allow me to parse the world into knowable, discernable, clear distinctions between right and wrong, good and bad, acceptable and unacceptable.
The left brain knows anger and fear. It perceives threat and orients towards paranoia. It wants answers to questions in order to reduce fear, trust what it knows, and eliminate not only doubt but anything that or anyone who questions the knowable and insists on complexity.
We see this everywhere these days. It is good to rely on that which we can know. It is less good to reduce what we experience to only that which we can know with certainty.
Didn't I come to bring you a sense of wonder?
I think an antidote to the kind of divisive rhetoric and collective anger we are all experiencing is a cultivation of wonder. I think we should all discover something every day that doesn't want a knowing, but simply educes a feeling.
Feed the right brain.
Read a poem.
Listen to Bach with a set of good headphones.
Sit on a high hill and watch the sky explode in color at the rising or setting of the sun.
Spend ten minutes at the window watching the birds at the feeder.
Watch a child at play.
Recite Shakespeare or Maya Angelou – choosing a line or two whose meaning might be elusive but whose rhythms are expressive of, to quote another line from Van Morrison, "the inarticulate speech of the heart."
Admire again the works of your favorite artist – the quick, sometimes angry brushstrokes of a
Van Gogh or the exotic, colorful designs of a Frieda Kahlo.
Whatever it is that makes you go 'Wow!", do that. It helps if you fail to fully understand it and can experience it only as a moment of joy and wonder.
There is a need for explanation and reason. There is a purpose in knowing something to be true and right. But a world without wonder is one in which what we cannot know fully is dismissed as useless. In such a world, adherence to the strictly known and the behavior it wants becomes the rule, while artful, creative exploration into new ways of being and knowing are demonized.
I refuse to live in such a world. I want to explore new pathways to seeing and being. I want joy and wonder to expand my horizons and grow my world – even when it casts shadows into the places reason had once lit with certainty.
Let there be, indeed, a sense of awe and wonder sufficient to open minds, free spirits, and feed souls on this, our journey Into the Mystic.
---
Related News
While I was pregnant with our second child, our local church held an Advent Fair where we all...
Read More