In 2020, Illinois church urges village to answer the census and vote
Girls at Grace United Church of Christ in Sauk Village, Ill., recently made signs to post around town, urging people to help their community by doing two things in 2020: vote, and be counted in the U.S. census.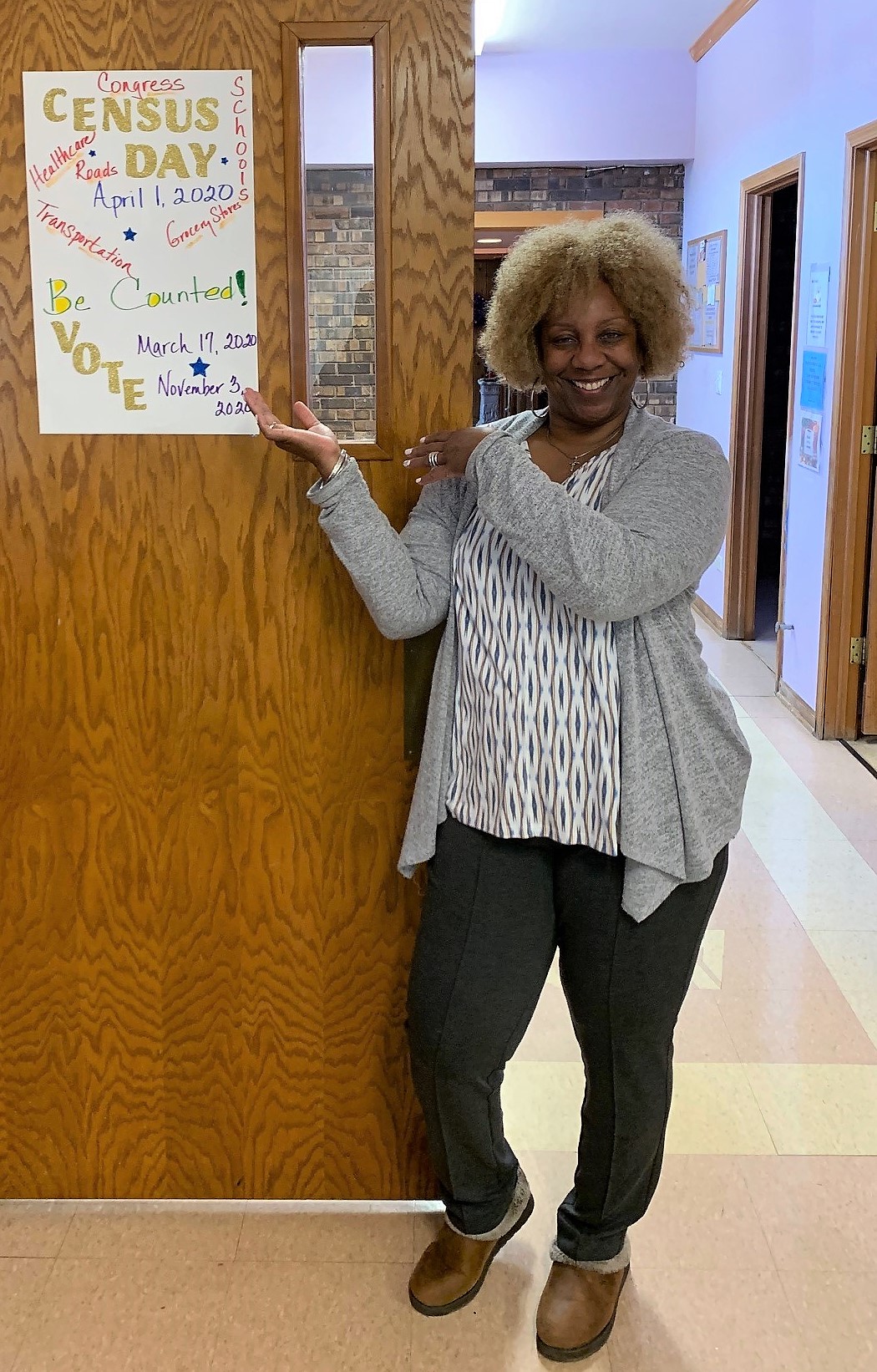 "I'm very passionate about this," said Grace's pastor, the Rev. Melody Seaton, whose 38 years as an educator included 18 years as a principal in the Chicago Public Schools. "I know firsthand what the devastation of not being counted does to the community."
In the 2010 census, Seaton said, only 63 percent of residents were counted in the six ZIP codes Grace UCC serves, with African American and Latinx people the most undercounted. As U.S. Census Bureau Director Steven Dillingham has noted, "Census data informs congressional representation, the distribution of more than $675 billion in federal funding each year, local government planning, business decisions and more." Seaton said her village of about 10,000, a half-hour south of Chicago, is an example of the troubles that can come with a low count.
Why being counted matters
"Resources are pretty much dried up," Seaton said. "Residents have to travel to other areas for health care, food, social service needs and more. The hospital that was the closest was closed last year. The only grocery store in our village closed as well around the same time. The closest medical care is in neighboring Indiana; however, insurance carriers might not allow for medical attention to be received there."
The undercount also affects people's voice in government. Illinois congressional representatives must cover large districts and often focus their attention where counted populations are the largest – and it could get worse, Seaton said. "If residents don't take this matter seriously, we are in danger of losing two more congressional seats," she said.
Seaton's recent sign-making activity with the 10- to 18-year-old girls in Grace UCC's Saturday-morning mentoring program was just one step. The church also plans outreach through ministries such as its Wednesday food pantry. "We will produce fact sheets about the census to be given to our clients," Seaton said. "I've applied for a grant to purchase technology to create a kiosk to assist with completing the forms. Parishioners have been made aware of the importance and we're just hoping to enlighten the community." Some Grace members have applied for paid positions as census takers.
For Seaton, answering the 10-year count and exercising the right to vote also have symbolic power. "They both represent participation in the life of our country," she said. "We become invested in what happens to us, and how and what decisions are made, when we vote and are counted. For people like me – African Americans – it represents the blood, sweat and tears of those who marched and fought for this right. When we are counted, we stand against those – before and after the 15th Amendment was ratified – who continue to devise ways to keep us from being recognized and respected."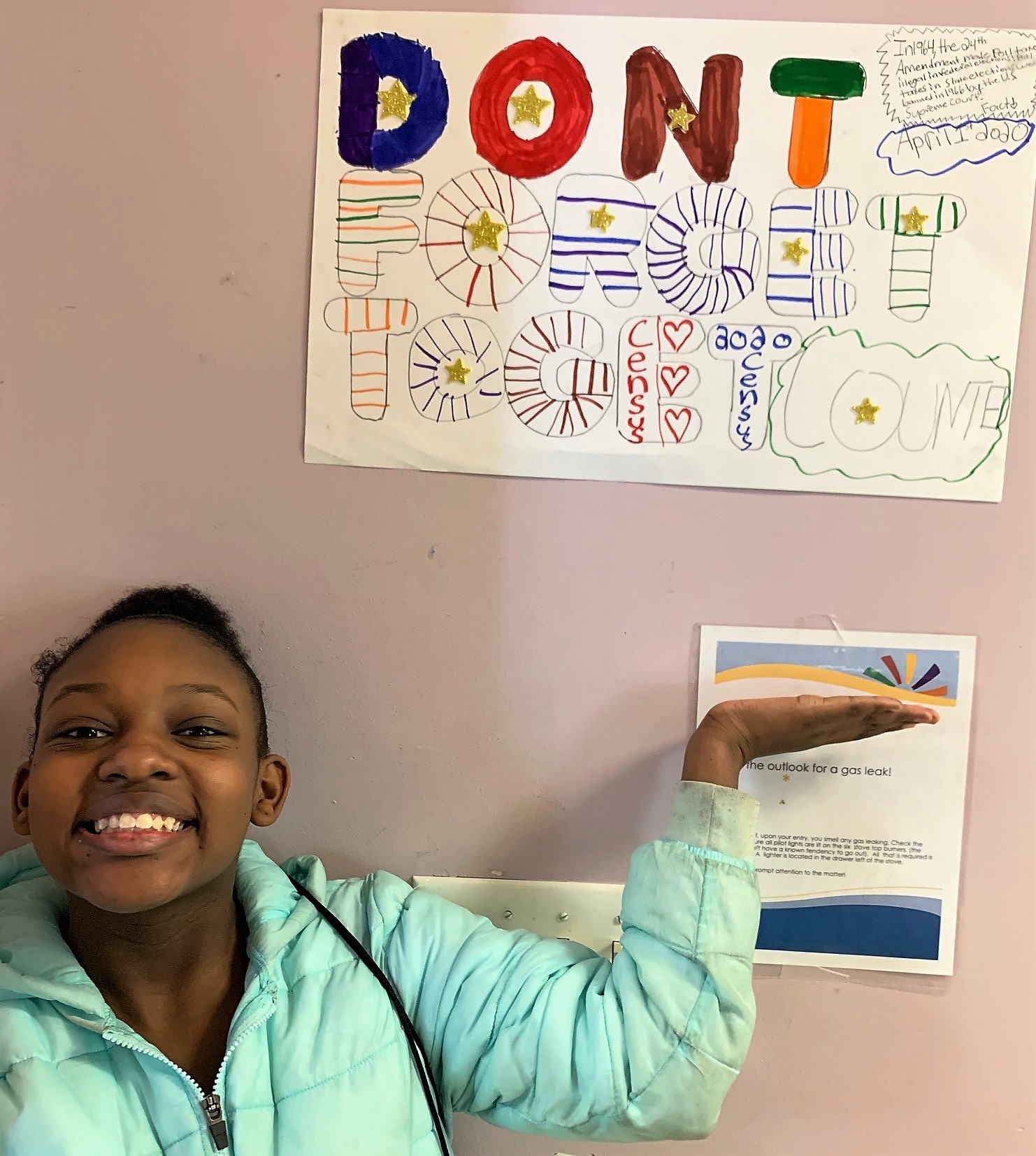 Voting and census resources for churches
Plenty of help is available to local churches interested in promoting voting and the census.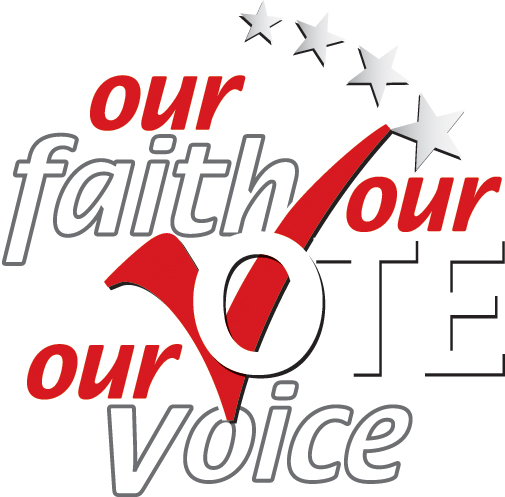 The UCC Our Faith, Our Vote web page helps churches and members know what they can do – in legal, nonpartisan ways – to educate and empower voters. Videos and downloadable toolkits are among the resources available there. National UCC leaders on Feb. 17 also issued a pastoral letter on the importance of voting.

The U.S. Census Bureau offers a 2020 action guide specifically for faith communities. Sandy Sorensen, director of the UCC's office in Washington, D.C., also recommends resources from the diverse Census Counts coalition.
In mid-March, households will begin receiving Census Bureau mail with details on how to respond online, by phone or by mail. All people living in the U.S. will be asked to report where they live and how many people are living in their household as of "Census Day," April 1, 2020.
"Communities of faith are critical in making sure that historically undercounted communities are counted, such as people living in poverty, children under the age of 5, immigrant communities, American Indians and Alaska Natives, Latinos, African Americans and Asian American/Pacific Islanders," Sorensen said. "The 2020 Census is our chance to shift the historical narrative that has excluded so many from being counted for so long, and move to a more vibrant, inclusive picture of 'we the people.'"
---
Related News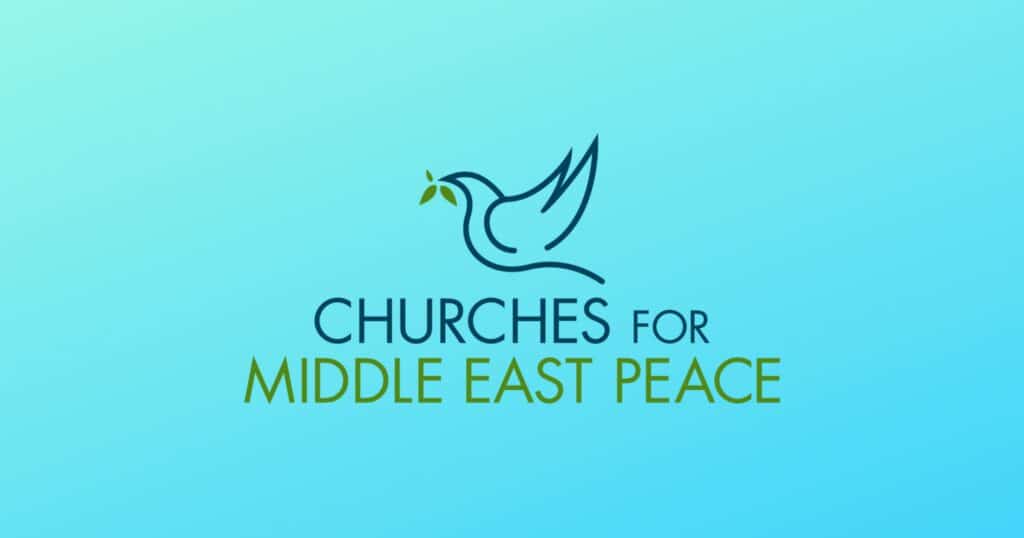 The following statement was issued Dec. 2 by Churches for Middle East Peace (CMEP), of which...
Read More