In webinar, new GMP Thompson shares spiritual journey, poetry and 'universal call to love'
"Multiplicity is a theme in my life."
That's how the Rev. Karen Georgia Thompson, newly elected General Minister and President of the United Church of Christ, spoke about her spiritual journey and call to ministry. But it also highlights some of her vision for the future of the Church.
In the July 27 episode of the UCC's weekly "Nurture the Soul" webinar, the denomination's new spiritual leader also talked with host the Rev. Tracy Howe about the gifts Thompson brings to her role, what feeds her spirituality and what drives and inspires her artistry as a poet — even reading a couple poems during the hour-long conversation.
Thompson, in touching on priorities within the UCC, explained that she is listening to what members and pastors are saying throughout the denomination. And, recalling her past and present ecumenical and interfaith work, she pointed out, "In many ways, we're not alone."
She added that's especially true throughout mainline Protestant denominations like the UCC, which have experienced declining membership for many years.
"What I've long realized is that there's a commonality among our mainline churches around some of the distress that we're experiencing," Thompson said. "So, how can we be in community around that?"
'Universal call to love'
For local UCC congregations and pastors, too — particularly for those who may feel isolated — she stressed the importance of being in community. Thompson discussed with Howe the necessity of connecting local churches with the National Setting and with each other, no matter what size they are or where they are located.
"For sure, there is a rich and textured diversity that is present among us, even in the representation of our churches," she said. "So, when we talk about small churches — rural churches, small urban churches — each one of these brings its own texture, complexities and its own needs. And I think, for me, it's how do we create the spaces to hear from each other and to be responsive in ways that are meaningful."
Thompson, in describing her own call to ministry, also spoke to the importance of call in life of every person of faith.
"I believe that there's so much more to what it means to answer the call," she said. "And that call is not about whether you're lay or clergy; that call is a universal call to love."
She added that Jesus' main commandments in the Gospels are to love God and to love your neighbor as yourself — noting that we need to love ourselves in order to accomplish the latter.
"And a lot of us are struggling with self-love," she said. "So, I think, for me, that definition of love is something that we carry first for ourselves."
Making space for oneself
For Thompson, self-love and self-care include making space for oneself.
Pointing to examples of Jesus withdrawing to pray, she said that it is important to resist the narrative that, to do acts of love and justice, we must be "doing, doing, doing, doing, doing, doing" all the time and instead emphasized the need to find space for ourselves.
"There's something to be said about ministry in that public kind of way that calls us into pulpits and into being present," she said. "… And then I think there's the personal, where we allow ourselves to be nurtured and fed in other spaces and places."
Her own call to ministry came from a personal sense of justice when she was doing nonprofit work in North Carolina.
"A lot of my work was centered around trauma and abuse, but also around poverty and the ways that it manifests in our communities," she said.
Thompson continued that she felt "there was a spiritual element to the disease that is present in many of our communities, and I felt that the church had — and has, I still believe – that the church has a significant role to play in the healing of our communities and in the provision of social services and in its advocacy for social justice."
Find the full conversation with Thompson and Howe here.
---
Content on ucc.org is copyrighted by the National Setting of the United Church of Christ and may be only shared according to the guidelines outlined here.
---
Related News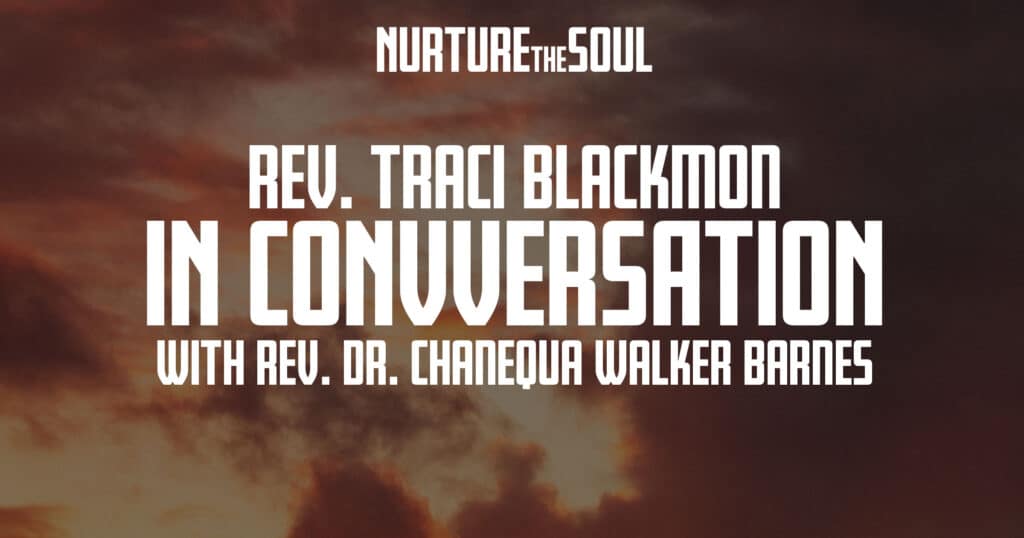 The impact of trauma and the need for self-care are vital -- and sacred -- topics for the...
Read More