Immigration advocates in NYC resolute despite deportation of one of their leaders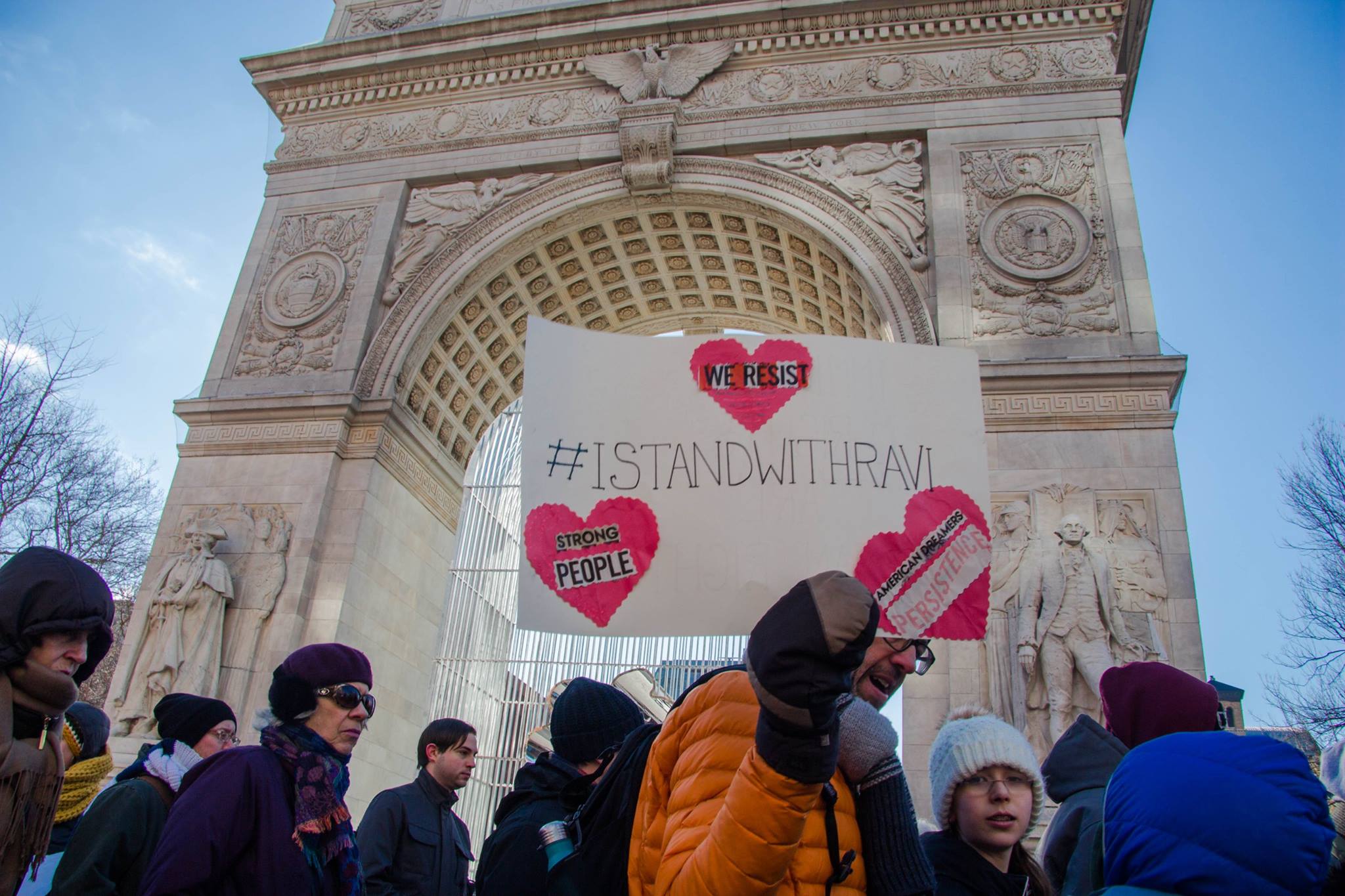 In the spirit of Rev. Martin Luther King Jr., several UCC ministers in New York City spent much of the Monday, Jan. 15 holiday in protest and in prayer with hundreds who gathered at Washington Square Park and Judson Memorial Church, calling for the immediate release of two church members and high-profile leaders of the immigrant rights movement.
The MLK Solidarity Day for Immigrant Rights, which included a service at Judson by the New York Metropolitan Association of the UCC, was organized in support of Ravi Ragbir, Executive Director of New Sanctuary Coalition of New York City and Coalition Co-Founder Jean Montrevil, both facing deportation after being detained by Immigration and Customs Enforcement (ICE) agents just days apart.
On Tuesday morning, Jan. 16, they learned that Montrevil, a father of three U.S. citizens, was already on his way back to his native country.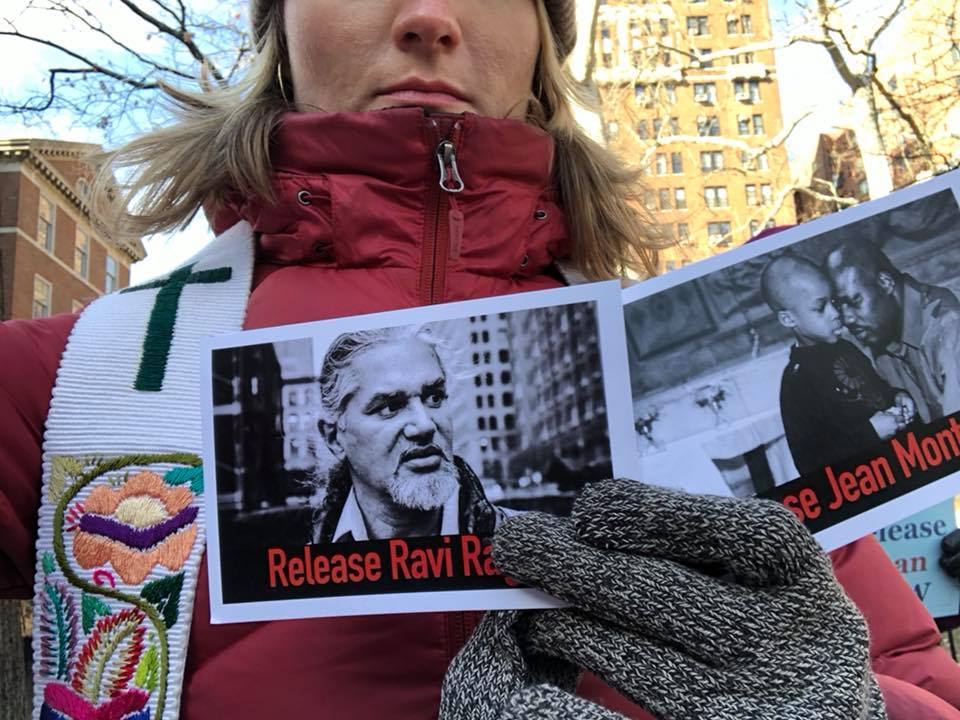 "Our friend and co-founder of the New Sanctuary Coalition was deported from Miami back to Haiti this morning," said the Rev. Kaji Douša, pastor of Park Avenue Christian Church. "He came to the U.S. in 1986. He is being deported because of a drug charge that dates back to 1990. Our immigrant rights leaders are being targeted because they refuse to be silenced. If you are not actively opposing these tactics, you are complicit in them. Get involved, making phone calls, writing letters, volunteer, stand shoulder to shoulder with your neighbor. Before it truly it's too late."
Ragbir remains in detention, held by ICE during routine check-in on Thursday, Jan. 11. Afterward, his supporters clashed with police outside of the federal building during an act of civil disobedience and 18 people were arrested, including two New York City council members and Judson's associate minister, the Rev. Micah Bucey.
Ragbir came to the U.S. from Trinidad in February 1991 on a visitor's visa, and was granted permanent residency in 1994. He was detained and ordered deported by an immigration judge in 2006, based on a conviction for wire fraud. Though he served his sentence, the nationally-known immigrant rights advocate has asked the court to reverse his conviction, based on errors in his trial. Married for more than 20 years to Amy Gottlieb, a U.S. citizen and an attorney, Ragbir is currently appealing his case so that he can remain with her in the U.S.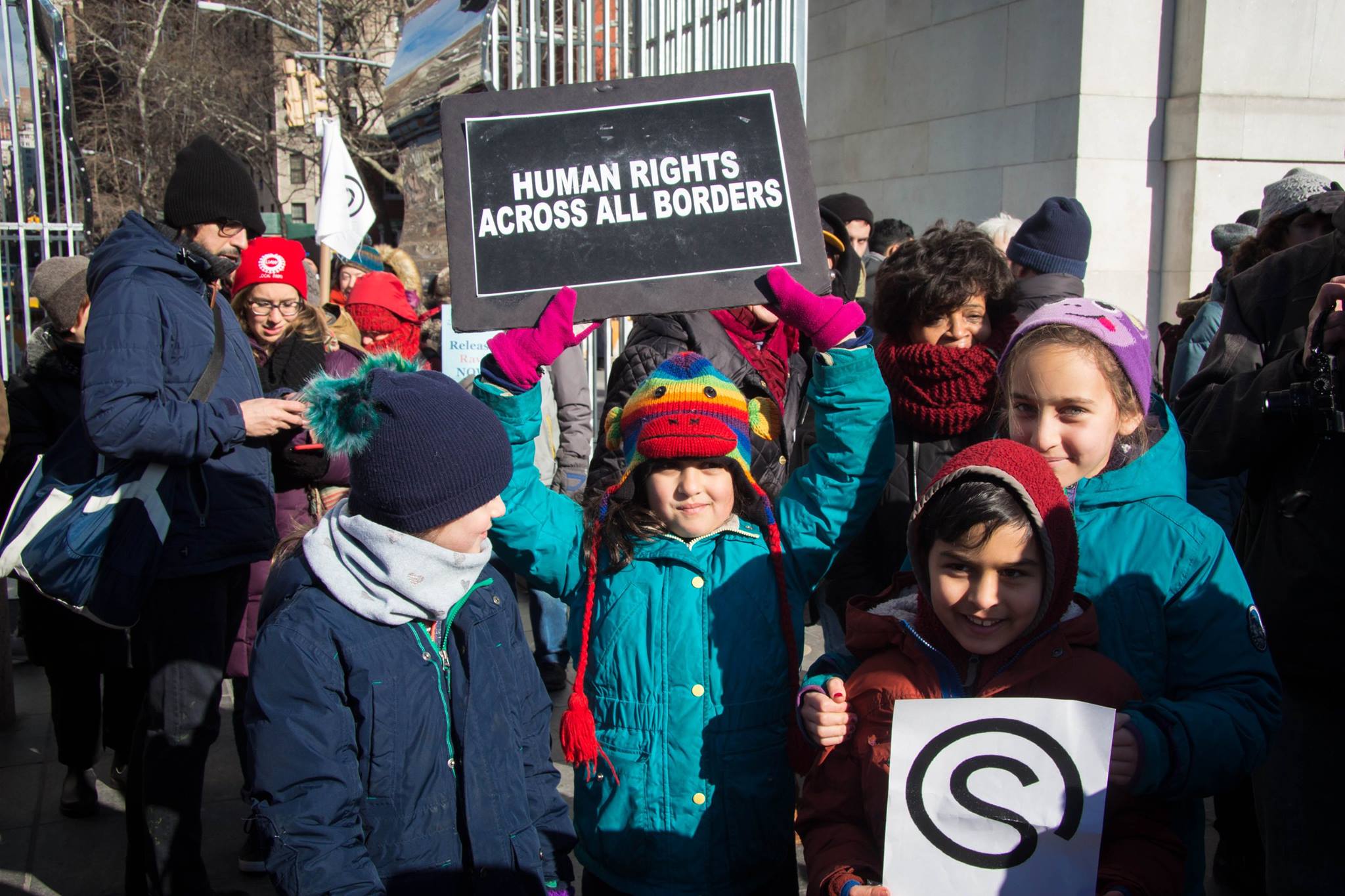 Right now, Ragbir's legal team is challenging the validity of his detention. The federal court has ordered a hearing on January 29, 2018, to consider whether ICE actions are lawful, and issued a temporary stay of removal.
On Tuesday, his attorneys appeared before a judge petition the court for his release, indicating that Ragbir was unlawfully picked up because he had an order of supervision that had not been vacated. Today his allies learned that federal immigration authorities will be returning Ragbir to New York from a Miami detention center.
Many of Montrevil's friends at Judson, while saddened by his removal, are resolute in this determination to continue the work of the coalition.
"Our friend Jean Montrevil was deported this morning," Ted Dawson, a member of the Judson Immigration Task Force, said Tuesday. "I have been accompanying Jean to his ICE check ins, along with my fellow Judson congregants for over 10 years. Jean came here over 30 years ago, had a minor drug charge in his teens, served his time and just wanted a chance to start a life in the country he loved. He did. He married, raised and supported 3 wonderful kids, and became an immigrant rights leader who inspired so many. They have silenced this gentle man for now, but they won't silence us. You have my word Jean."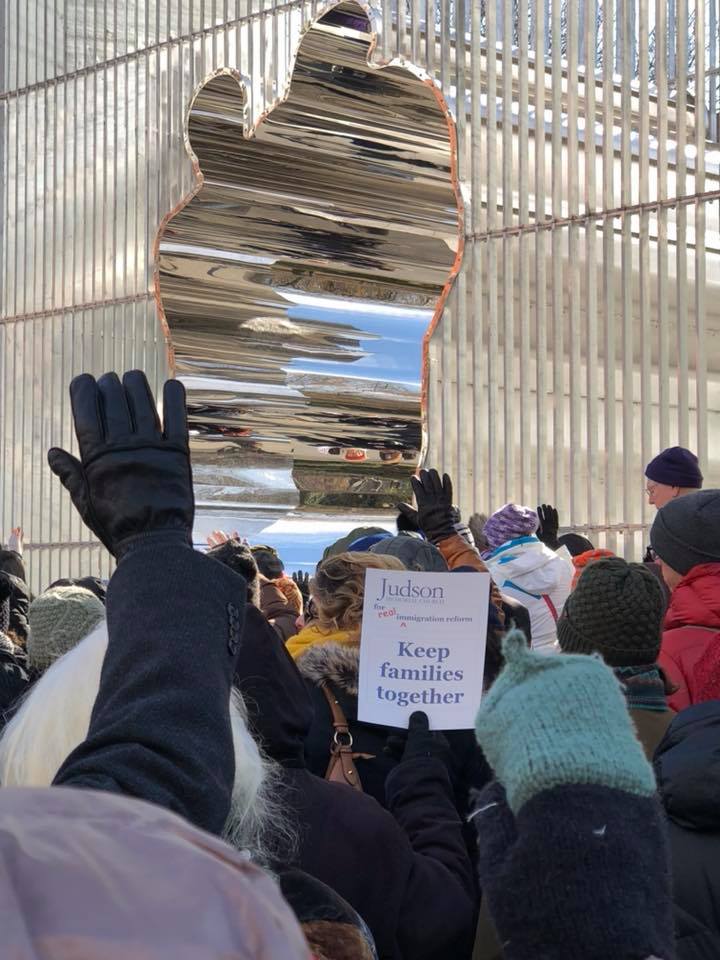 The Revs. Schaper and Douša, joined Monday by other faith leaders, elected officials, and immigration and legal advocates condemned the institutional oppression of marginalized communities, pledging continued resistance and unity against ICE. Their anger is coupled with a renewed determination to bring justice to bear.
"We are still in mourning about Jean Montrevil," Schaper said today. "His children are our main concern right now. It is hard for them to trust democracy or government when actions like this occur. To be living in this country without an offense for two decades, checking in every week — and then to be arrested in front of your own home — this is not the country we know and love."
"I am really proud that clergy from the UCC, including New York Conference Minister the Rev. David Gaewski, are showing up in support of Ravi and Jean," Douša said today. "Christine Binder is doing a great job outlining what is happening with the court. The Rev. Donna Schaper and the Rev. Micah Busey at Judson are doing a lot of work. UCC clergy are really showing up. Kent Siladi (Conference Minister of the Connecticut Conference UCC) just called. People are really coming together."
"We believe in a God who chooses the side of the ones you're oppressing," Douša said during the Monday vigil. "We stand strong and undeterred. In the spirit of King we will resist. In the spirit of Mother Harriet, of Sojourner Truth, of the uncelebrated women and men and all people who made the choice to choose courage. We are not afraid. We will not stand down. And when history looks back on the choices we've made, it will be you, the deporters, who will be regarded with shame."
---
Related News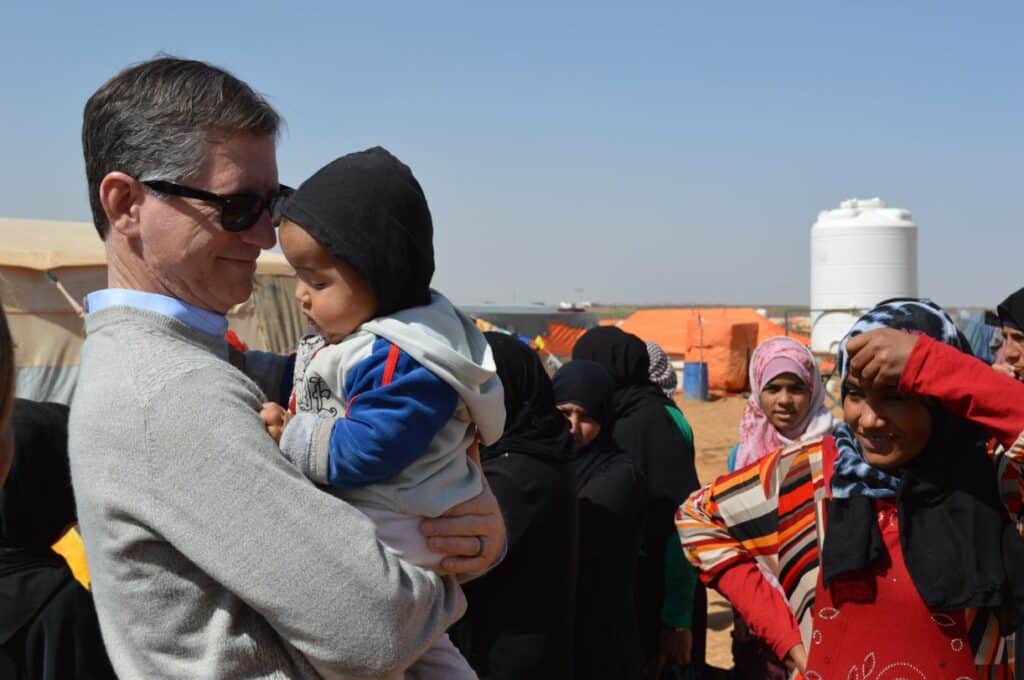 General Minister and President-elect John Dorhauer celebrates his new call with his wife Mimi...
Read More