UCC immigration advocates travel to D.C. for pray-in
As Congress attempts to pass legislation that would reverse President Barack Obama's executive action on immigration, United Church of Christ advocates are speaking out in support of immigrant families and the president's legislative efforts to keep them together. On Wednesday, Feb. 11, members of the faith community will gather in Washington, D.C., for a pray-in to call out members of Congress they feel are "attacking" immigrant families and undermining Obama's attempt to provide them relief.
"Today we are praying in the offices of senators and representatives to remind them that people of faith are heeding the call to love our neighbor and welcome the stranger," said the Rev. Noel Anderson, grassroots coordinator for immigrant rights for the UCC and Church World Service. "Through these pray-in vigils, we hope to turn the fear many representatives are creating into a message of hope as we, together, confront those in power who would prefer to pass anti-immigrant policies."
Groups plan to sing songs, chant, tell stories, recite poetry, pray, and read scripture in the offices of more than 25 congressional members. After 30 minutes, each group will leave the offices and fill the hallways with the chant, "DACA (Deferred Action for Childhood Arrivals), DAPA (Deferred Action for Parents of Americans and Lawful Permanent Residents) needs to stay – we'll remember your votes today," as they exit the building. The action, organized by groups within the Alliance for Citizenship, is a response to bills such as HR 240, passed by the House in January and under consideration by the Senate, which would outlaw Obama's executive action on immigration that would allow 5 million undocumented immigrants the opportunity to apply for temporary relief from deportation.
"We are confident the House's attempts to outlaw executive action on immigration will be blocked in the Senate, and know the president has vowed to veto them should they make it to his desk," Anderson said. "The UCC remains committed to making meaningful policy changes that welcome immigrants."
Alice Foltz, a member of Wellspring UCC in Centreville, Va., traveled to D.C. for the event. Foltz, who is also a member of the board of directors for the Centreville Immigration Forum, says Obama's deferred action proposal is a partial, temporary measure that can allow Congress more time to enact a better, permanent solution to the country's immigration problem. But, to everyone's detriment, Congress seems more determined than ever to refuse all immigration reform, she added.
"This is not the American way," said Foltz. "This is not moral or ethical, and it is not true to the most basic teaching of our faith, that we should care for the strangers who live among us. This could be solved by our leaders tomorrow, and so we are again acting to encourage them to look up and respond."
---
Related News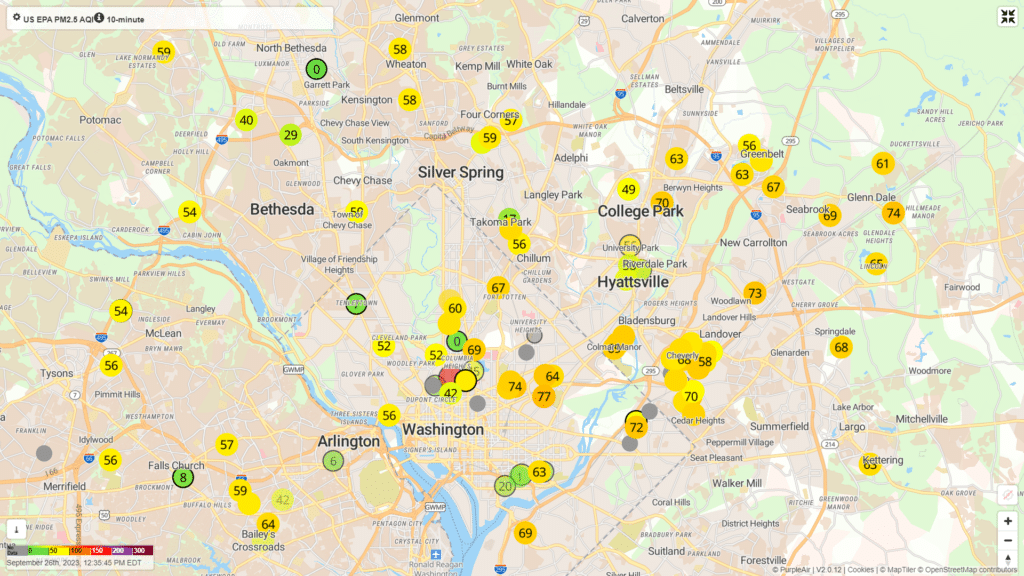 This summer, the United States experienced some of the worst days for wildfire pollution in...
Read More