Illinois church mission team heading to Florida for long term disaster recovery work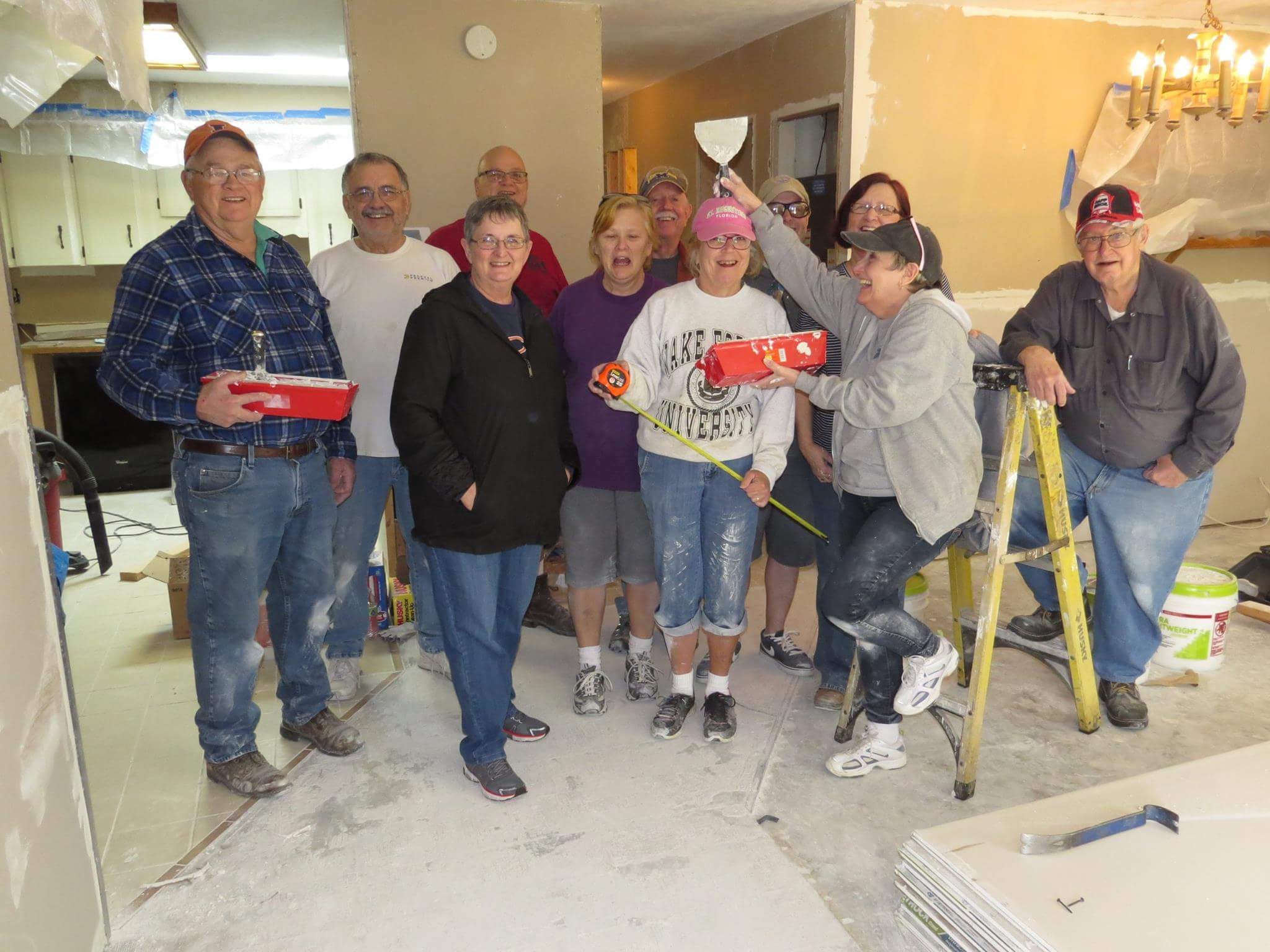 A mission team from a UCC church in Illinois is heading to Florida once again, to offer disaster recovery assistance in the St. Augustine area.
The volunteers from Granville United Church of Christ, located in a small farm town in north central Illinois, are an ecumenical group. A team of 12 this year, they venture out in service annually, wherever the need is great, with the financial support of their congregation and community.
"When we started out, we did that first mission trip after Hurricane Katrina hit Biloxi, Miss., and went to Back Bay Mission," said the Rev. Ron McNeill, church pastor. "There were several churches which responded to that. We were the only church in our area that went off to some site and helped in a recovery effort."
The crew found disaster response work pretty rewarding, and has continued the tradition of volunteering ever since.
"We have been going on this type of mission trip every year since Katrina," said Cyndy Bruch, the team organizer. "It's brought us together. We were doing fundraising and decided to do more than just send money. Took quite a few trips through Back Bay—five trips initially, and then two trips to Joplin, Miss., and to Moore, Oklahoma [after the tornado of 2013]. We went back to Back Bay, but then all the disasters picked up so we decided to try Florida."
The Granville volunteers were first drawn to Florida last March by the devastation left behind by Hurricane Matthew (which came ashore in October 2016). They picked the St. Augustine area, because they have church members who winter there. Trying to decide where to stay, Bruch called Disaster Ministries.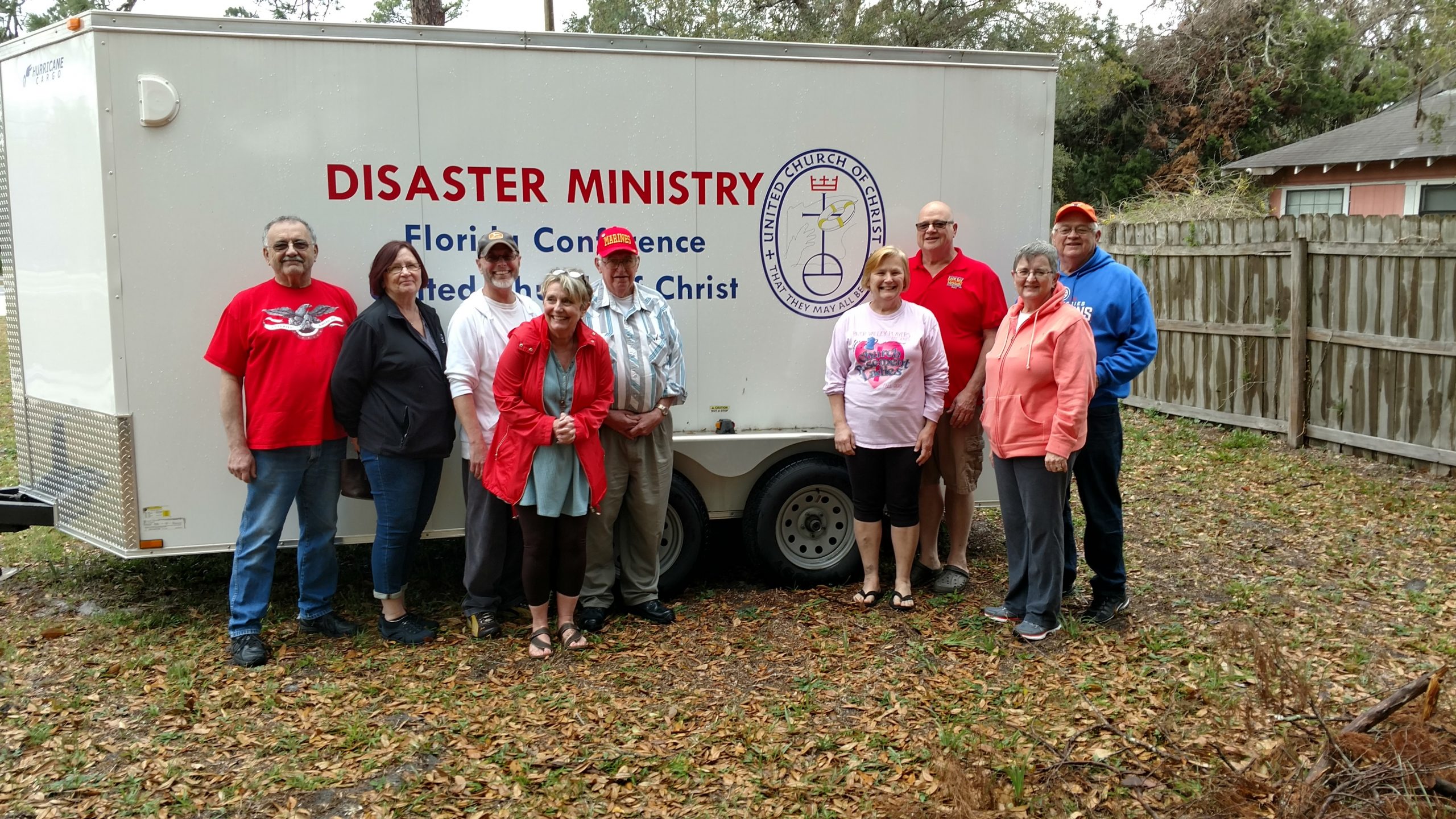 The Illinois team was hosted by the United Church of Christ of St. Augustine, a small congregation that made them welcome, adding hot water to the church kitchen and bathroom. David Heald, the Northern Regional Disaster Coordinator for the Florida Conference, made sure there was a Disaster Ministries tool trailer on site for them to use.
"We were the first UCC church to do go down last year and stay in the church," McNeill said. "We worked on two homes and mostly installing, taping and mudding drywall."
St. Augustine moderator Ron Smith, who noted that the Granville UCC group is the only disaster relief team to set up headquarters in their church, said there will be much for them to do Feb. 4-10, cleaning up from Hurricane Irma (Aug.-Sept 2017) in addition to damage from Hurricane Matthew that still needs to be dealt with. The work is coordinated by local organizations handling long term recovery (St. John's-Putnam Counties Long Term Recovery Organization, and the St. John's Housing Alliance).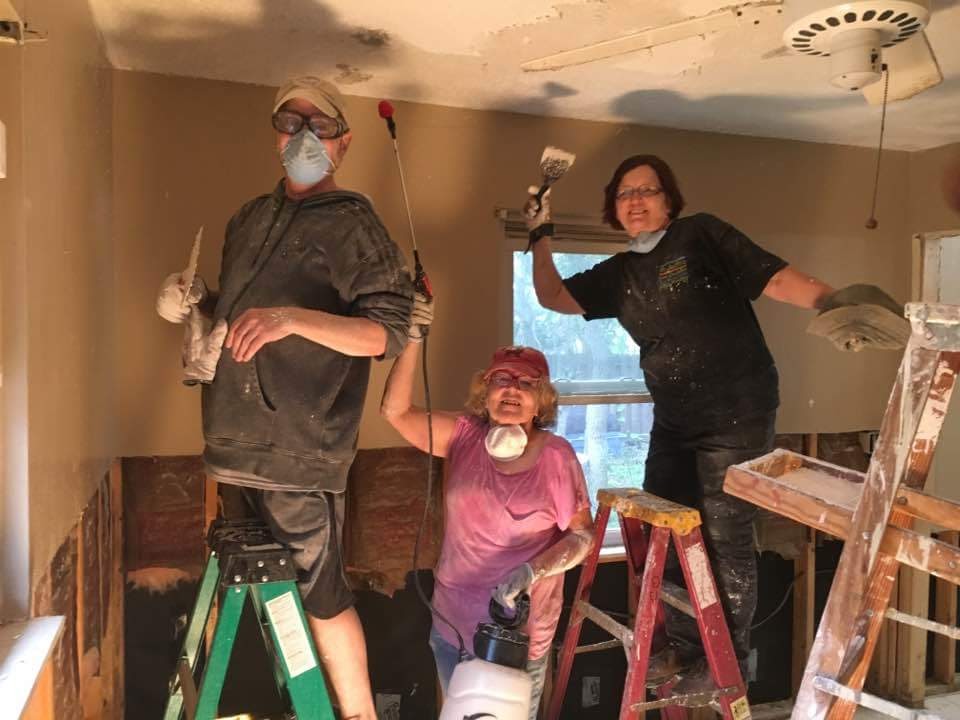 "After the first year, we were hooked," Bruch said. "You see the face of the person you are helping. Felt like we really accomplished something, and we know that we are definitely contributing."
"We also like visiting new places," she continued. "We meet a lot of interesting people, and it gets you out of your little cocoon. In Granville, we live in a small town, and we've have been hit by tornados, but people have insurance and have help. Our church has been hit by a tornado, and we think that this could have been us, if we hadn't had help. It opens your eyes a bit more."
Both Bruch and McNeill noted that's why their core group of people plans to keep at it.
"Our goal is to go somewhere every year in the U.S. until we are all too old. The last couple trips no one has been under sixty. We have a 40-year old going this year, so we like to say he brings our average age down. Our first two years we took a carpenter with us who was 80-plus and he outworked us all!"
"With all the other disasters that have been reported around the world since Matthew and Irma, attention is focused on the most recent need," Heald said. "Most people have no idea the number of hurricane survivors that still need assistance, and will require it long into the future. If it was not for our faith-based partners and a few agencies, the outlook would be bleak."
"Last year working in Florida, they said they'll probably be in recovery for another ten years," McNeill said. "That's how long it takes to rebuild and help people. And we'll keep going."
Volunteer opportunities for disaster recovery can be found on the Disaster Ministries webpage.
---
Related News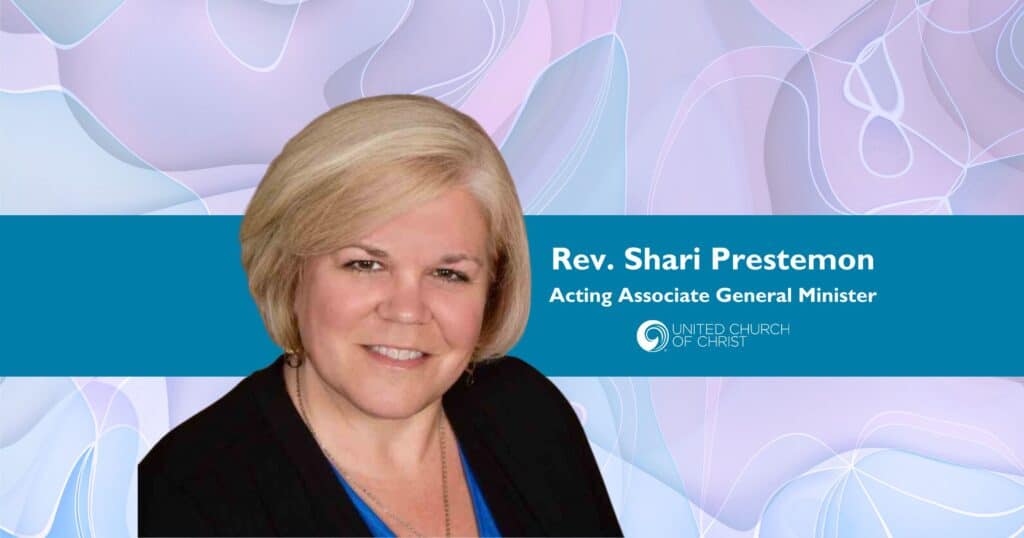 A new United Church of Christ national leader has been called. The UCC Board voted in a...
Read More