Hurricane Harvey prompts UCC emergency appeal for long term recovery
The United Church of Christ has launched an emergency appeal to help with long term recovery following Hurricane Harvey—a monster storm that has already displaced thousands of Texans and left five people dead.
"We are asking for prayers, for donations, and, as the long-term recovery takes shape, we will also ask for volunteers," said the Rev. Jim Moos, a UCC national officer. "Donations can be made to the 'Emergency USA Fund' and marked for Hurricane Harvey."
Harvey made landfall Friday night in southeast Texas, becoming the first major hurricane — classified as Category 3 or above — to hit the U.S. since Hurricane Wilma in 2005.
The hurricane, a huge Category 4 storm fueled with 130-mph winds, brought mammoth storm surges and torrential rainfall as it roared ashore at 10 p.m. CT about 30 miles northeast of Corpus Christi. Since then, Harvey has lingered as a massive tropical storm, flooding Houston, sending scores to shelters and bringing monumental downpours, measured in feet instead of inches. Heavy rain is reaching as far west as Austin and Dallas. In Houston, the country's fourth largest city with a sprawling metropolitan area, neighborhoods are cut off by floodwaters. More than a thousand people have been rescued, with more awaiting assistance. The Red Cross, planning for as many as 30,000 who will have to seek shelter in the next few days, estimates about a half-million homes have been impacted by the storm.
"I can't overemphasize how dangerous the situation remains throughout the region as flood waters continue to rise," said Zach Wolgemuth, executive, UCC Disaster Ministries. "Evacuations, search and rescue are is still underway and volunteers living outside the region are being advised to not travel."
The National Weather Service, saying the storm was "beyond anything experienced" is predicting parts of Texas could see nearly 50 inches of rain, the largest recorded total in the state's history, with flooding becoming even more severe late in the week. And as Harvey heads toward Louisiana, where the forecast calls for as much as two feet of rainfall in some areas, the state is preparing for the worst, already designated an emergency disaster area by President Trump.
"As I've been participating on conference calls with partners, the word catastrophic has become synonymous with Harvey," Wolgemuth continued. "I fully expect recovery will take a minimum of five or more years. UCC Disaster Ministries has always walked with the communities for the duration, focusing on holistic community recovery for the most vulnerable by filling gaps in services and helping rebuild house and home. In order to carry out such a response we are going to need everyone's support now and throughout the next several years."
The UCC Global Sharing of Resources team has created a Hurricane Harvey disaster page that will be updated as the storm continues, with suggestions on ways people in the wider church can help going forward.
In a comment on that page, Terry Martinez Esquibel  writes, "So many areas in and around Houston are completely under water. This storm is going to leave behind such devastation. But in the middle of it all, I see God's love through Her children. People are coming to the aid of their neighbors, regardless of religion, politics, race, identity or who they love. It's a beautiful thing to see people helping people, period.  Prayers for all in the wake of Harvey, and many thanks and blessings on those who will volunteer and/or give to help others in need."
---
Related News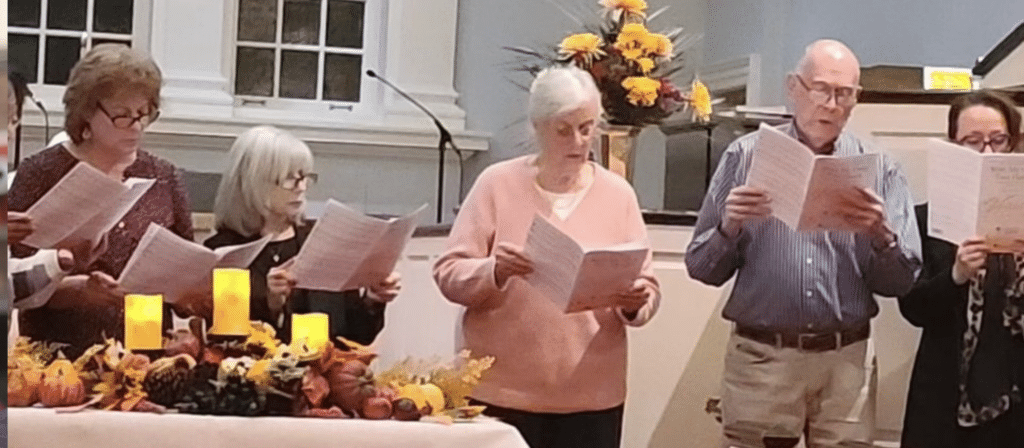 Many United Church of Christ congregations across the country participated in interfaith...
Read More