Hope Station Nogales to provide reverse sanctuary to deportees in Mexico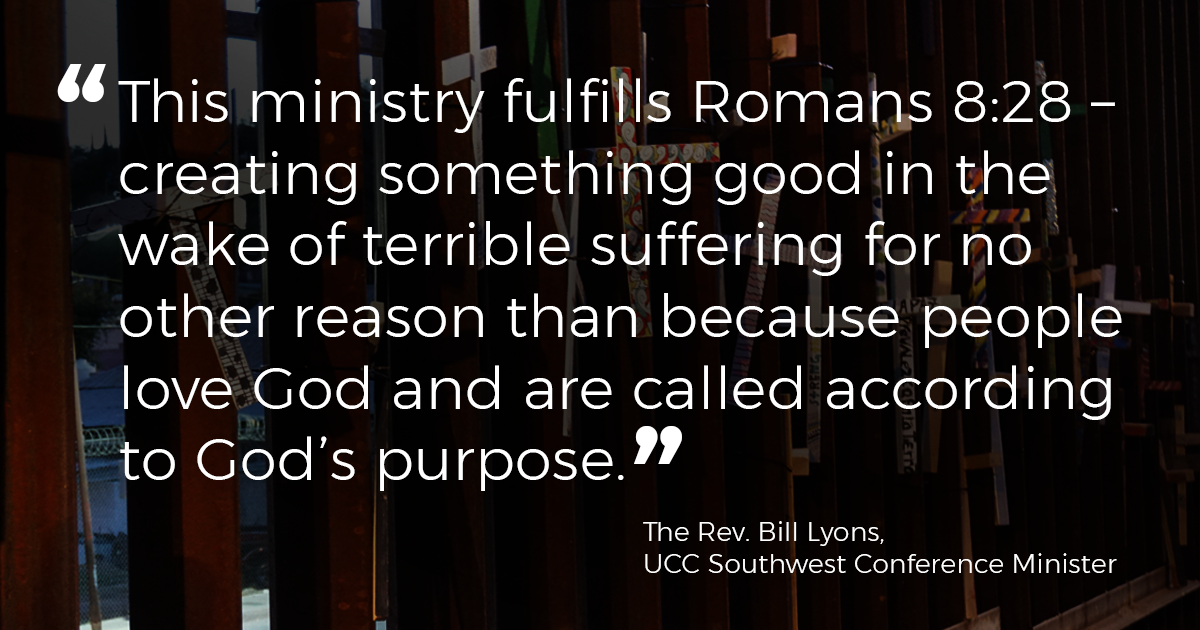 A United Church of Christ sanctuary church offering immigrants refuge in the Arizona borderlands will soon be offering a place of hospitality, support and hope on the Mexican side of the border for people who find themselves deported from the United States.
The Shadow Rock UCC Sanctuary Action Team and the Rev. Ken Heintzelman, in an extension of the spirit and intent of their ministry of sanctuary in Phoenix, are in the process of establishing Hope Station Nogales, in Sonora, Mexico.
"If Dreamers are going to be deported, their experience, their trauma and their grief will be most intense," Heintzelman said. "They've lived most of their lives in this country. They are going to want to be reunited with their families and they may take risks to cross the border. If they get caught, they will be going to prison."
This ministry of hospitality and justice hopes to help resource an alternative reality.
"The core of the Gospel is new life," said the Rev. Bill Lyons, Southwest Conference Minister. "Hope Station gives deportees a chance at new life near the border so they can stay as connected to their families as possible, mitigating the overwhelming temptation of crossing the border illegally because the only life they know is on the other side of the wall."
The thought is Hope Station can be a place of transition, a place where people who are deported but have family in the U.S. can find a meal, safe lodging and assistance. Priority will be given to individuals who have an attorney and an administrative remedy in process, and no criminal record. Hope Station will be a community in formation for people who share the goals of reuniting with their families and working, rebuilding their lives.
"We want to create a place to stay, a safe community and employment for Dreamers," Heintzelman said. Shadow Rock is currently partnering with local community groups in Nogales, Sonora. "They see the need and were hoping to find a way to do this. They have an infrastructure that exists on both sides of the border. We are also waiting to hear if we have a grant from Arizona State University to work with the University of Sonora on educational opportunities."
While young undocumented immigrants raised in the U.S. are the population Shadow Rock is targeting, Hope Station doesn't have to be limited to them.
"We thought about the experiences from our sanctuary guests. This is a reverse sanctuary notion," Heintzelman said. "How do we provide a sanctuary community for people who have lived in the States once they have been deported? We are acknowledging that a trans-border culture exists. How do we strengthen and support that?"
The Shadow Rock Sanctuary Team will be able to answer that question with the support of UCC Justice and Witness Ministries.
"Justice and Witness Ministries was pleased to be able to support Hope Station ministry through the awarding of a 2017 Neighbors in Need (NIN) grant last fall," said Bentley deBardelaben, Executive Associate, Justice and Local Church Ministries. "Our grant committee felt it was important to stand with this community who bravely offer support to people who await decisions in their pending cases within the immigration court system. Furthermore, we believed that ministries such as Hope Station could be replicated in other communities across the country that are seeing families ripped apart due to hyper-vigilant ICE agents and citizens who are fearful of people who may not look like them."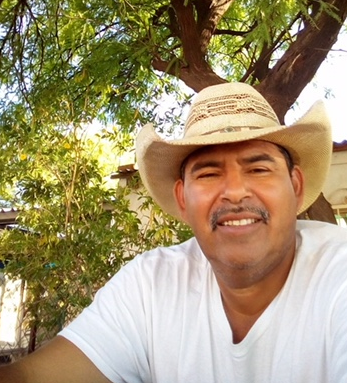 The $10,000 Grass Top Grant from Neighbors in Need will be used to fund the operation of Hope Station, Nogales once the facility is up and running. Right now the Shadow Rock team is looking to raise $6-10,000 for initial set-up costs.
Heintzelman's goal is to open the doors of Hope Station by October 1. He's already chosen a former Shadow Rock UCC Sanctuary guest at to serve as the facility's Hospitality Coordinator.
Ismael Delgado called the United States home for more than two decades, and spent almost two years living in the Phoenix church before he was deported to Mexico last August. "He's been both places," Heintzelman said of the man who left a wife, son and daughter living in Arizona. "He has a servant leader's heart. He knows what it is to provide Christian hospitality."
"Where is God in this dark hour? Hope Station offers an answer to that question when asked by young, undocumented, permanent residents deported because they were brought here as children. Or when American children, whose parents are ripped from their families in deportation proceeding, turn to heaven and cry, 'What now?' God is there, at the border, to hold and to heal and to help in tangible ways," Lyons said. "Would we rather that God stop the suffering and soften the hard hearts of the perpetrators of our immoral immigration policies? Absolutely! But until those hard hearts soften and those ears begin to listen to the cries of their people, Hope Station will mend hearts broken by family separation."
---
Related News
On a recent trip to Palestine and Israel, the Rev. Allie Perry was part of a delegation that...
Read More