Guess leaving Local Church Ministries for CHHSM vice-presidency
The Rev. J. Bennett Guess, executive minister of the United Church of Christ's Local Church Ministries, is resigning his position as national officer on April 8, 2016, to assume a new role as vice president of the UCC's Council for Health and Human Service Ministries.
"After a period of discernment, I had planned to communicate by the upcoming March meeting of the United Church of Christ Board that I would not be seeking re-election next year," Guess said. "My hope was to continue for several more months in my current role after sharing that decision; however, this new opportunity simultaneously presented itself, and considering the interests of my family, my eagerness to pursue new pathways of service, and the needs of CHHSM, I find it necessary to vacate my position with the Covenanted Ministries before my term expires."
With 16 years of service to the UCC national offices, five as a church national officer and LCM team leader, Guess underscored his full confidence in the committed and capable ministry staff of Local Church Ministries and pledged to work to ensure a smooth leadership transition. As CHHSM vice president, his office will remain in the UCC headquarters in Cleveland.
"It is with a bit of a heavy heart, but also a heart deep with gratitude for the work of this faithful servant, that I receive word of Ben Guess' resignation as Executive Minister for LCM," said UCC General Minister and President the Rev. John C. Dorhauer. "I know you will all join me in celebrating his legacy, and wishing him well as he lives into this new ministry. He is a person of unique gifts and ability, with a clear love of and passion for all that the United Church of Christ stands for. May it please our God to bless and enrich him as one door closes and another opens." 
Guess began his work at the national offices in 2000 as the communications director for Justice and Witness Ministries, spent four years as the news director and editor of United Church News before serving as the director of the UCC's Publishing, Identity and Communication Ministry from 2007 to 2011.
A pastor in Kentucky for 12 years, Guess earned his bachelor's degree from the University of Kentucky, an M. Div. degree from Vanderbilt University Divinity School and a D. Min. degree from the UCC's Chicago Theological Seminary. 
"Ben's extensive ministry in a variety of UCC settings makes him the ideal candidate for this newly created position," said Michael J. Readinger, CHHSM president and CEO. "He knows the local church setting, marketing and communications, administration, and the national and conference settings of the UCC. Ben is a gifted writer, speaker and preacher who will bring exciting new ideas to ways in which the connection between the UCC and CHHSM can become more robust."
CHHSM launched a national search to fill the vice president role in December 2015. More than 50 candidates applied from all across the country. "We were blessed with applications from many settings of the UCC, from the association industry, and from healthcare providers in several care disciplines," said the Rev. Loey Powell, executive associate to the president and CEO at CHHSM. "Fifteen candidates were interviewed and then six were selected to proceed to the final round of interviews. We were very pleased with the diversity of applicants and finalists."
"The selection of Ben to fill this role was a difficult one, given the highly qualified pool of candidates," said Readinger. "We feel that we have called the perfect candidate to join our team. Ben brings national recognition and all of the skills we were seeking, as well as a gracious spirit of compassionate servant leadership."
"I always will regard the privilege of serving these past five years as a national officer of the United Church of Christ and as Local Church Ministries' executive minister to be one of the greatest opportunities of my life," Guess continued. "The joys and challenges of leading the UCC and serving our local congregations at this critical moment in church history has been a source of deep fulfillment, abiding gratitude and personal growth. My heart will be forever buoyed by the hundreds of vital ministries and amazing leaders I have been able to visit, witness and celebrate firsthand. At this moment in my ministry, I am very excited about continuing my leadership in the UCC through support of its more than 350 health and human service ministries." 
---
Related News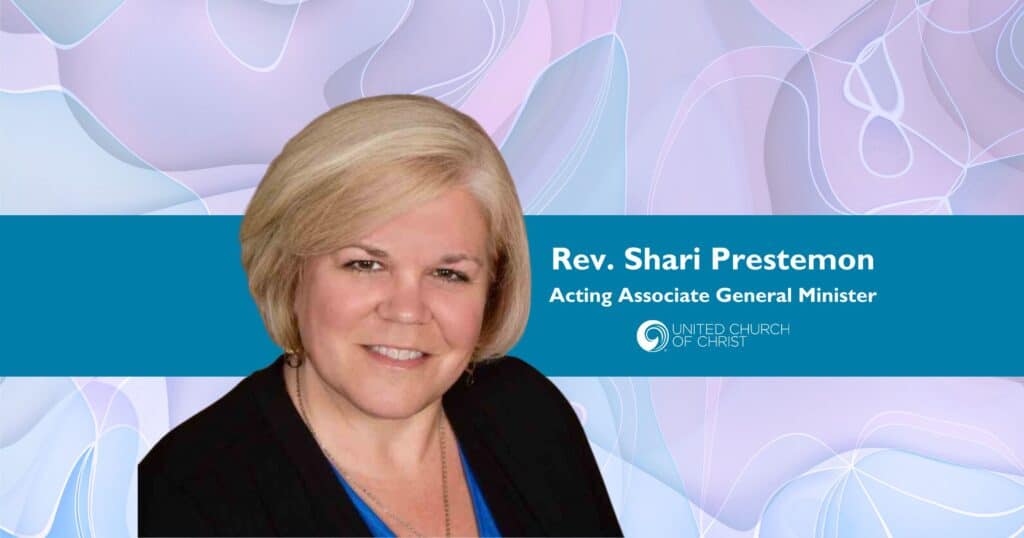 A new United Church of Christ national leader has been called. The UCC Board voted in a...
Read More