Young children play games, learn about life in the General Synod Children's Program
What does a spirited game of musical chairs have to do with the recent peace agreement in the 50-year conflict in Colombia? Both got an enthusiastic reception from a dozen kids participating in General Synod 2017's Children's Program during the hour they spent with Michael Joseph, the Global Ministries missionary serving in Bogota, Colombia.
Under the eyes of several adult volunteers, children from 6 months to 4, and this group, from 5 to 9, are taken care of during all plenary sessions, workshops, hearings and committee meetings.
In addition to 10 presentations by overseas mission personnel, the children also interacted with people involved in new church starts, and Native American culture. They are doing arts and crafts, singing, practicing meditation – they even had a pajama party.
In the Colombia presentation, after playing musical chairs the usual way, the kids played again—but this time nobody had to leave the game. In the end, the children, by piling up on each other in one remaining chair, learned about teamwork, cooperation and empathy, along with a little geography.
Joseph and his colleagues from South America turned the young group into a well-oiled machine in less than an hour.
---
Related News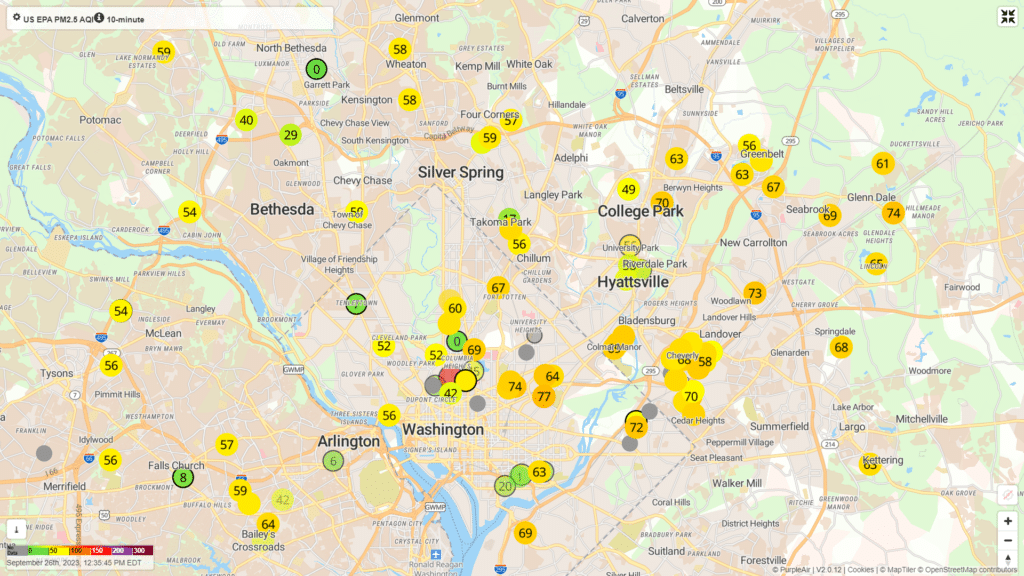 This summer, the United States experienced some of the worst days for wildfire pollution in...
Read More