Wisconsin Conference extends a welcome to Milwaukee for General Synod 2019
General Synod 2017 came to a close Tuesday afternoon in Baltimore after five days of discernment, deliberation and devotion. The torch of hospitality passed from the Central Atlantic Conference to the Wisconsin Conference, which hosts General Synod 2019 in Milwaukee.
It will be the first time a General Synod will be held in Wisconsin, and the conference delegation took to the stage on July 4, with the theme song to "Happy Days" blaring, to invite the wider UCC to their state. Aside from being known for its breweries, bratwurst and it cheese, Wisconsin is home to Harley Davidson motorcycles, the Green Bay Packers and the world's largest music festival.
Wisconsin Conference Minister the Rev. Franz Rigert, dressed as iconic "Happy Days" character Arthur Fonzarelli, said, "Wisconsin, and Milwaukee in particular, are so much more than that. You'll find a thriving arts scene, a revitalized historic district and big city attractions."
As excited as the Wisconsin Conference is about bringing the church governance meeting to Milwaukee, the area is not without problems. When the conference agreed to host General Synod 2019, "we knew we wanted to be real," Rigert said. "There's another side to Wisconsin we don't want to hide."
"The poverty level is the highest its been in 30 years, and the racial gap in the poverty rate is 49th in the nation," said the Rev. Kerry Parker, chair of the Wisconsin Conference board. Among the other statistics on Milwaukee: four of five black children in the city live in poverty, it has the highest African American unemployment rate (20 percent) in the nation, and it has the highest incarcerate rate by zip code in the country, with 66 percent of men living in zip code 53206 serving time by the age of 34. Over the next two years, the conference is committed to holding sacred conversations on race to engage local congregations in advocacy and action for a just world.
National staff who make up the General Synod planning team have said the conference and the city have the ingredients to host a memorable gathering, from a volunteer base to staff the event, to fundraising capability to support the costs, walking-distance hotels and local venues, and strong conference leadership.
"The people of the UCC in Wisconsin, 220 congregations strong, are excited to invite you to join us in Milwaukee," Rigert said.
General Synod 2019 already has its two moderators in place: Norman Williams — who was the assistant moderator for the Baltimore Synod — and the Rev. Penny Lowes, a retired church pastor, both installed at the conclusion of the final plenary in Baltimore.
Delegates approved their nominations with resounding support, with 95 to 96 percent of the votes in favor of each. The biennial gathering will take place June 21-25, 2019.
---
Related News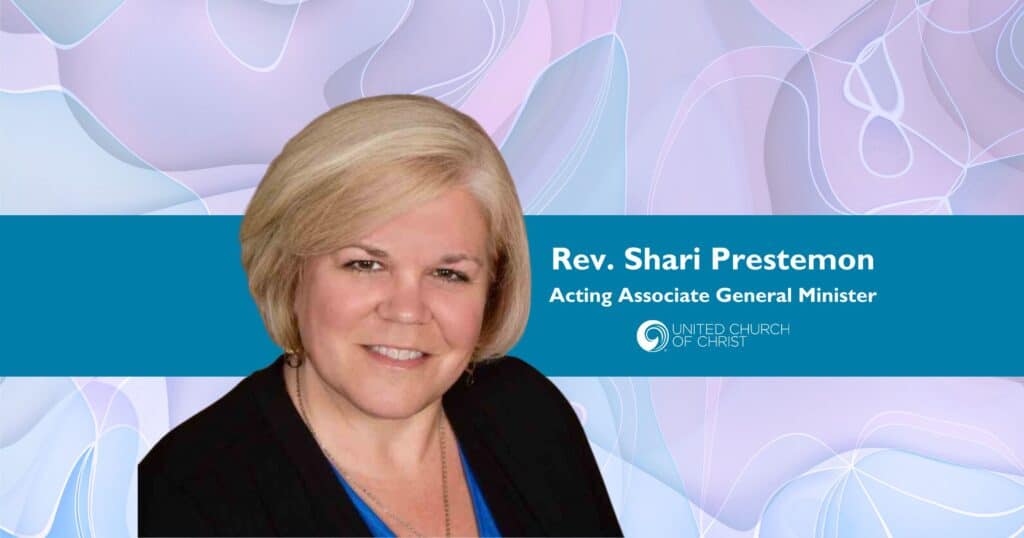 A new United Church of Christ national leader has been called. The UCC Board voted in a...
Read More