Synod volunteers: Holding it together with a greeting and a smile
Attired in pink shirts adorned with the swirling wave and the theme words, "Make Glad!", the Central Atlantic Conference's 370 volunteers have greeted arriving General Synod 2017's visitors, directed them around the sprawling Baltimore Convention Center, supported working committees, and even struggled to offer an alternative to the Synod tradition of endless cookies. They came from all over the multi-state conference, which ranges from New Jersey to Virginia, from the District of Columbia to western Maryland.
Many have staffed the registration tables, including Connie Heasley of St. John's UCC in Catonsville, Md., who has been registrar of the conference for 23 years. Joining her at the desks on Saturday afternoon, the Rev. Bev Lewis of nearby Immanuel UCC enjoyed the wide range of people coming from all over the nation. "It's been a great experience, great fellowship," agreed Dorothy King of Heritage UCC in Baltimore.
Their efforts have been guided by a smaller group of committee chairs, said Jill White, chair of the Local Arrangements Committee. Their diligence and energy have permitted volunteers like Susan Rock of Grace UCC in Taneytown, Md., to see everything go smoothly. The chairs include Sue Meyers (greeters and guides), Steve Matthias (snacks), Doug White (the Synod app), Libby Fuss and Portia Harris (children's program), Sue Field (communion), Bob Ziegler (operational committees), and Sia Barbara Kamara (hospitality).
In the volunteer office, the Rev. John Shillingburg and the Rev. Rebecca Shillingberg, members of Evangelical and Reformed UCC in Frederick, Md., checked, double-checked, revised, finished, fixed, and re-worked the schedule ahead of the event, juggling people's availability with the staffing needs. With fifty shifts over five days, "It's been busy," they said.
Synod's opening gave them the joyful opportunity to meet in person the volunteers they had corresponded with, in some cases for months. "It's so much fun to see people and recognize their names," she said.
Hannah-Abigail Mosier, who came down with her family from the UCC in Mountain Lakes, N.J., returned praise to the delegates. She had been one of the volunteers handing out snack bags at a hotel. When the hotel staff weren't able to find someone to help them store away their gear at day's end, she said, Synod-goers stepped in to help them clean up, find someone to unlock the storage area, and tidy everything away.
Not all volunteer jobs come with high public contact. On a lower level of the Convention Center, Susanna Willingham of First Congregational UCC in Park Ridge, N.J., took advantage of the large empty space to do her exercises. David Kingsbury, up at the much busier registration desk, took a different approach, running in place behind the tables.
"The volunteers run all over the place," he said, "and we run in place. We take all the necessary steps in welcoming people to General Synod and showing them where to go." Then he winked.
Looking ahead, they had advice for their counterparts in Milwaukee, Wisc., the site of the 2019 General Synod. "Choose what you like to do, and be prepared for some extra hours," said King. "Wear comfortable shoes," urged Rev. Lewis. "Eat," said Heasley.
Volunteer recruiters the Revs. Shillingburg suggested their counterparts be flexible and be pastoral. Mosier observed that volunteers enjoy a discounted registration, and immediately added: "You'll meet lots of UCC'ers."
That seems to be the greatest reward of all.
The Rev. Eric Anderson is a volunteer with the United Church News team for this, his sixth General Synod. He joyfully serves as pastor of Church of the Holy Cross UCC in Hilo, Hawai'i.
---
Related News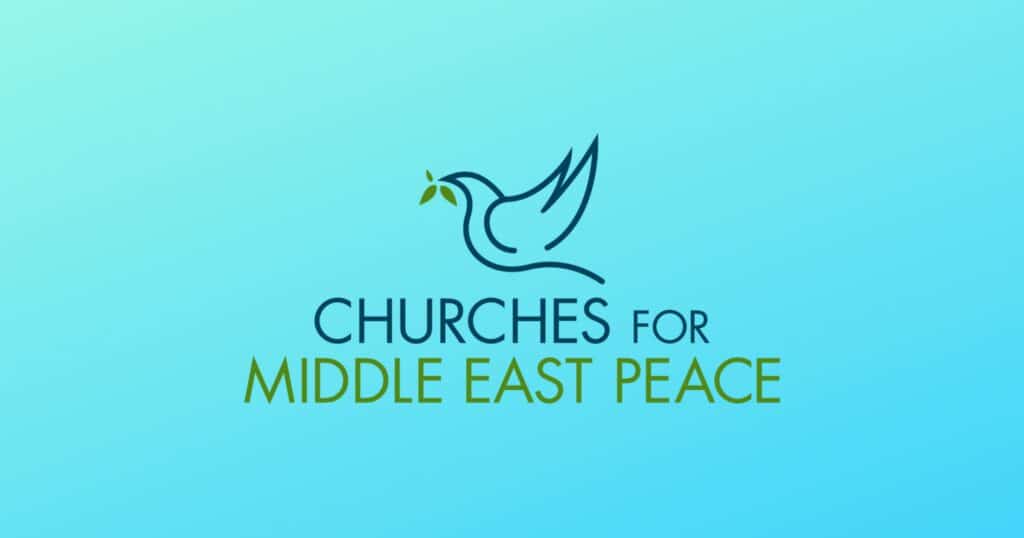 The following statement was issued Dec. 2 by Churches for Middle East Peace (CMEP), of which...
Read More