Lead By Example: HIV Testing at Synod
Clergy, delegates, visitors, and guests of General Synod 2017 are invited to "Lead by Example" by volunteering for HIV testing. This simple 20-minute test and counseling session at the Lead By Example HIV Testing area in the exhibit hall is an opportunity for Synod participants to help prevent the spread of HIV by lowering the stigma around testing and educating people about the disease and its transmission.
"Lead by Example" is a World Council of Churches campaign that encourages faith leaders from its member denominations to get tested. The UCC's HIV-AIDS Network, UCAN, joined the effort and is looking to have as many participants at General Synod 2017 as possible.
"In order to reduce and eliminate stigma around testing, it's important for people, for leaders, to be willing to let their faces be shown, to show that they've been tested and they want to encourage other people to be tested too," said the Rev. Mike Schuenemeyer, the UCC executive for health and wholeness advocacy.
The Rev. Eric Anderson, pastor of Church of the Holy Cross in Hilo, Hawaii, was one of the first clergy to volunteer for testing at the booth on Friday. Anderson said he remembers when HIV was first recognized as a crisis, when testing took weeks. He was amazed at the development of new techniques which took only minutes.
During his test, Anderson was counseled by James Burrell, a technician and counselor from Chase Brexton Health Care. Burrell says he likes to educate people about the transmission of the disease and its prevention, but sometime he has to give clients news he describes as "explosive to their mental being."
"You just have to be grounded when you first tell people the test is positive for HIV," said Burrell. He focuses on being positive about the options people have and the ways in which treatment has improved.
"It's no longer the death sentence it used to be."
Anderson agrees with Shuenemeyer that taking part in the HIV testing can help lower the stigma of HIV and the testing process, but he sees public participation in testing more helpful in breaking down other social barriers.
"So often issues of sexually transmitted diseases have been out of bounds in the church," said Anderson. "If we can be open and honest about this, it's going to a make it so much easier to talk about the other potentially risky and potentially sensitive issue that arise in the church all the time."
Schuenemeyer trusts that people like Anderson and others who attend Synod are the kind of people who will bring information about HIV back to their congregation and help eradicate the disease.
"The people who come to Synod are often great ambassadors for the things that are really critical as we try to work for a just world for all," he said, "and a just world for all really is a world without HIV."
Testing will continue on Saturday (11:30 a.m-2 p.m.) and Sunday (11:30 a.m.-1 p.m.) in Booth 102 in the General Synod Exhibit Hall.
Drew Page, a Synod newsroom volunteer, is the News and Media Editor for the Connecticut Conference, UCC.
---
Related News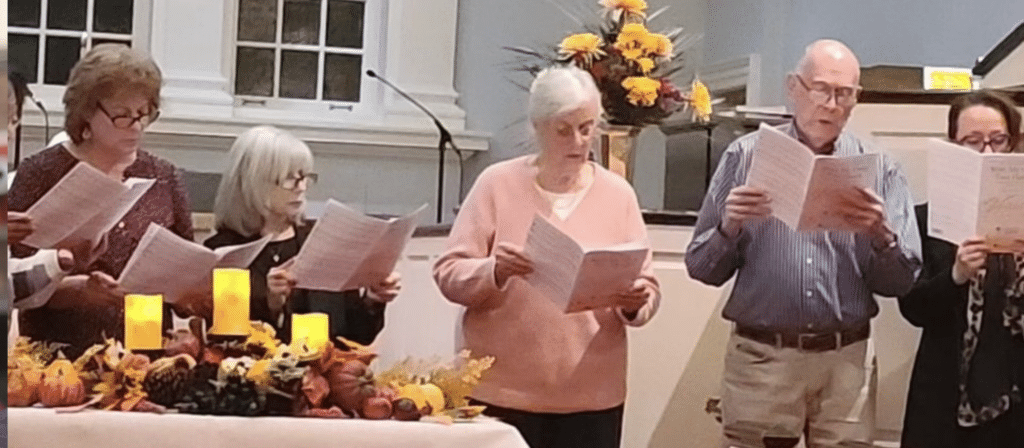 Many United Church of Christ congregations across the country participated in interfaith...
Read More