Embrace the spirit of the Caribbean Initiative
The Rev. Jim Moos, co-executive of Global Ministries for the United Church of Christ and the Christian Church (Disciples of Christ), and Jose Ortega Dopico, president of the Cuban Council of Churches, Monday encouraged General Synod 2017 attendees to join in the Global Ministries Caribbean Initiative, an 18-month program that supports partners in seven Caribbean countries.
The initiative will provide educational resources to congregations, and encourage advocacy and financial support on behalf of partners in Cuba, Haiti, the Dominican Republic, Jamaica, Puerto Rico, Venezuela, and Colombia.
Moos said, "When we think of the Caribbean, we often envision beautiful beaches, swaying palm trees and relaxing vacations. But," he noted, the region is both "paradise and paradox."
Among the concerns Moos and Dopico highlighted were the rights of stateless people who are deported from the Dominican Republic to Haiti, the continued economic boycott of Cuba, preserving recent peace accords in Colombia and addressing the ways that climate change is impacting the Caribbean region.
The initiative will also promote people-to-people exchanges with the partnering countries. The cost is expected to range from $125 to $145 per person per day, not including airfare. The cost includes lodging, meals, local transportation and translation services.
"Let us embrace the message of the Caribbean Initiative," Moos said, "and join with partners across the region to embrace the spirit."
More information on the program is available from Global Ministries.
http://www.globalministries.org/caribbeaninitiative.
Sara Fitzgerald, a Synod newsroom volunteer, is a member of Rock Spring Congregational United Church of Christ in Arlington, Va.
---
Related News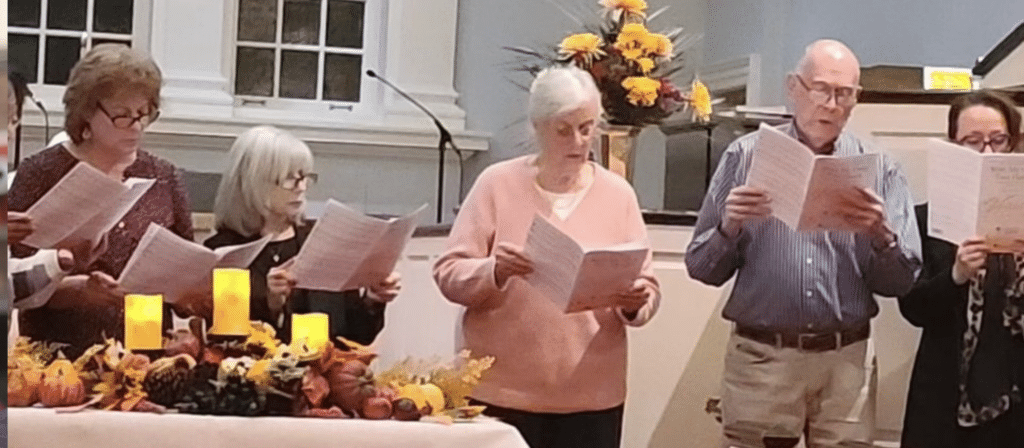 Many United Church of Christ congregations across the country participated in interfaith...
Read More