D.C. minister won't be intimidated, still plans to speak on Palestine in upstate New York
The Rev. Graylan Hagler has no intention of backing down to threats or intimidation. Hagler, senior minister of Plymouth Congregational United Church of Christ in Washington, D.C., said that he has received death threats during the past week after he was scheduled to speak at a New York divinity school about the Israel-Palestine conflict.
Hagler was invited to speak about Palestine on Thursday, Sept. 24, at the Colgate Rochester Crozer Divinity School for an event put on by Christians Witnessing for Palestine. Just before he was set to travel, the school declined to host the event amid security concerns.
But Hagler has not changed his travel itinerary, planning to travel to New York as a matter of principle.
"In the spirit of defiance, I am going to Rochester anyway," said Hagler, who plans to speak at the Historic German House on Thursday in a multi-faith event. Hagler's remarks, titled, "From Ferguson to Palestine," will examine the connection between the pursuit of justice and liberation by black Americans and Palestinians. "I've even heard that some of the students who were upset are going to show up."
"We cannot let bigots win with threats and intimidation," he added. "I intend to go to Rochester in a statement that I am not afraid or intimidated. If we just surrender to that, basically we are just surrendering [in the overall conflict]."
Hagler believes that the organizers were pressured and threatened into canceling his speaking engagement by Christians United for Israel (CUFI), a hard-line, right wing Evangelical Christian Zionist group; Roc4Israel, a local pro-Israel group; and the Jewish Federation. Some of the death threats have come from people identifying themselves as CUFI members, Hagler said.
The school said in a statement that it was not influenced by outside pressure or the topic of Hagler's lecture. "CRCDS was made aware of security risks, including death threats, related to Rev. Hagler's visit by Christians Witnessing for Palestine late last week," said Tom McDade Clay, vice president for institutional advancement at the school. "CRCDS requested that Christians Witnessing for Palestine provide additional security for the event. Their organization declined. CRCDS then decided to remove the offer of venue based on security concerns."
The Rev. James A. Moos, executive minister of UCC Wider Church Ministries, said, "Prophetic voices for racial, social and economic justice cannot be silenced by intimidation. The General Synod of the United Church of Christ has advocated on the need for justice and peace in the Palestine-Israel conflict. General Synod has also strongly criticized the Christian Zionist position that is apparently behind the pressure on the organizers and seminary."
Hagler traveled to Israel-Palestine in January 2014 and was so moved by the experience that he felt compelled to speak about the inequalities between Jews and Palestinians, eventually becoming a voice for the Palestinian solidarity movement.
Upon hearing the news that the event was nixed, Henrietta UCC, located near Rochester, extended Hagler an invitation to join them on Sunday. "It's really very generous of the congregation, and a prophetic stance," Hagler said.
"This is when you appreciate your United Church of Christ family," he added. "When you see how churches and individuals have responded, you come to understand the value of your family."
---
Related News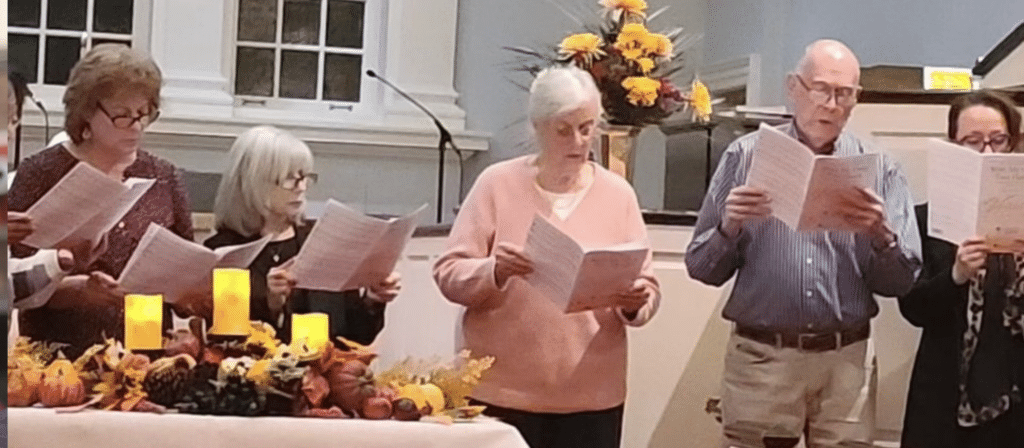 Many United Church of Christ congregations across the country participated in interfaith...
Read More