A Green New Deal: Denominational Body to Consider Support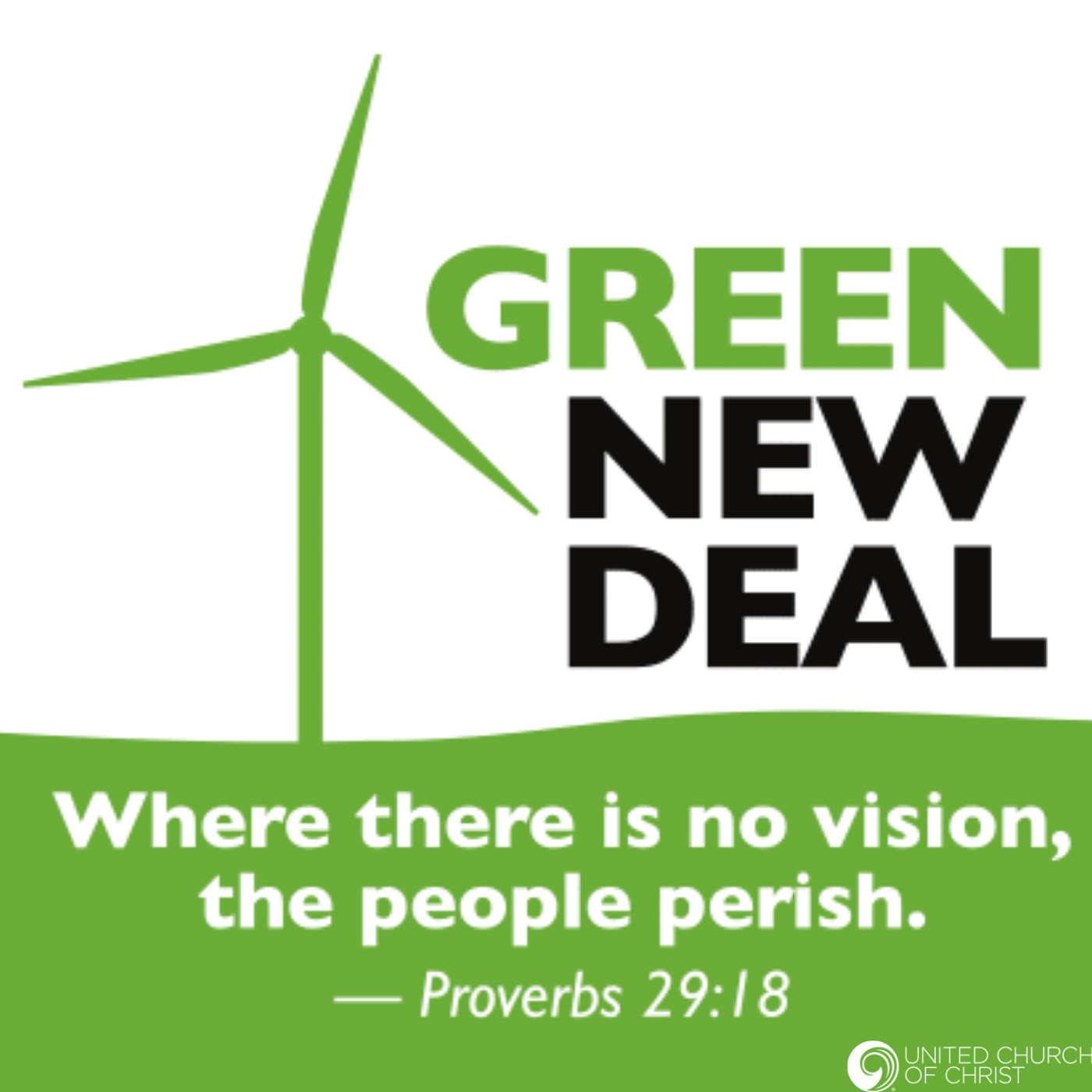 With a history of landmark environmental actions and stands, the United Church Christ is preparing to consider a resolution on the Green New Deal at its biennial General Synod gathering in Milwaukee, Wisconsin on June 21-25, 2019. The proposed resolution would support the call for a Green New Deal introduced to Congress on February 7, 2019. The proposed resolution declares, "The Green New Deal creates an opportunity for the United States to commit to goals and projects that are consistent with the UCC's decades-long advocacy of environmental, racial, and economic justice. By declaring its support, Synod will proclaim the intersectionality of climate justice with all justice issues and offer a path of action and hope by which humanity can address the defining moral issues of our time." This resolution is being co-submitted to General Synod by the Vermont and Pacific Northwest Conferences of the UCC.
The Full Text of the Proposed Resolution
Letter to General Synod Delegates from the Resolution's Author
---
Related News
One hundred and twenty-five years ago, the United States was in the throes of a most vibrant...
Read More