Musical performers Glocal, Tribe of Judah to perform throughout NYE this summer
Tribe of Judah 
Innovation. A range of music. And worship sounds that come from across the planet. Such are the promises from the two worship teams — Tribe of Judah and Glocal — who will provide the harmony and soundtrack to this summer's National Youth Event.
The United Church of Christ's National Youth Event (NYE) has historically highlighted global themes with youth ambassadors and participants from North America, Europe, Asia, South America, Africa and the Caribbean. Since this is the first NYE to welcome youth from both the UCC and the Christian Church (Disciples of Christ), having an international sound fits the event's mission of being a global stage on which youth can engage faith, service, leadership and social justice.
"Glocal and Tribe of Judah are highly interactive, intelligent and fun. Every worship experience will be an integral teaching moment, conscious and contemplative," said the Rev. Waltrina Middleton, associate for NYE programming. "Our worship teams will also host workshops, which is a great resource for youth group leaders seeking to learn creative ways to engage music and worship with youth ministry."
The National Youth Event takes place from July 26 through July 30 at Walt Disney World in Florida. In addition to both groups leading a workshop, they will collaborate during plenary and worship sessions, and provide energy throughout the event.
Glocal 
Glocal, a widely known worship team that performs in at least four different languages, has performed at ecumenical events during Ecumenical Advocacy Days and National Council of Churches gatherings, and played at the Evangelical Lutheran Church in America's youth event with 30,000-plus participants. Through its diversity — including performers from many countries, denominations, and several cultures — the group embodies ways to stand in solidarity while amplifying marginalized voices. The songs Glocal plays are grounded in stories that raise awareness and inspire advocacy. The musicians embody what it means to be Glocal — simultaneously global and local — so that listeners can move across cultures.
Tribe of Judah was present during NYE 2012 at Purdue University, and is returning to share its mix of diverse, energetic and contemplative worship styles. The group, an intergenerational, energetic and diverse praise and worship ensemble, derives its name from one of the great biblical tribes of Israel. The word "Judah" in Hebrew means praise. Tribe of Judah experiments with rock, hip-hop, traditional and contemporary gospel, R&B and beyond. The group is out of the box with innovative pizazz and flavor, while also contemplative and attentive to timeless hymns and melodies. Tribe of Judah has mastered the art of fusing musical genres to create one sound of praise.
"This helps us to build upon such a rich tradition and integrate it profoundly in the life of worship at NYE," Middleton said. "We are very excited about announcing our worship team for this summer!"
For more information on National Youth Event, including registration, visit the NYE website.
---
Related News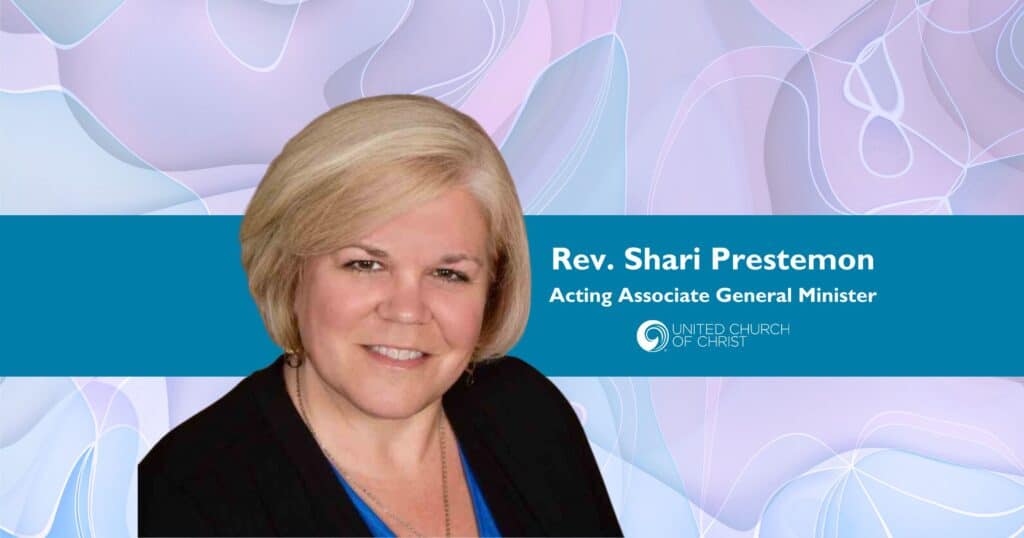 A new United Church of Christ national leader has been called. The UCC Board voted in a...
Read More