General Synod – There's an App for that!
At General Synod 2017 in Baltimore, United Church of Christ delegates and visitors will have all the information they need about the five-day event right at their fingertips, on their mobile device. The General Synod Event App, created by Tripbuilder Media and populated by the UCC Webteam under the guidance of the office of Chief Administrative Officer Lee Foley, is up and running, ready for download.
"The General Synod event app is very easy to use, easy to read," said Foley. "It downloads to your mobile device. The different icons are clearly labeled. Tap on an icon, headings come up and you just scroll through them. For instance, to look up resolutions, just tap on Synod business."
The app, which contains the complete agenda of GS 2017 – a full schedule of events, a listing of all Synod business, worship services and tourist information about the Baltimore area – replaces the Synod Program Book at a pretty significant savings.
"In 2015, we printed 3,200 program books, each of which was 148 pages, at a cost close to $40,000," said Valerie Smith, General Synod associate administrator. "This year we only printed 275 abridged program books of 50 pages for less than $1,100." The app, first used last summer at the National Youth Event, cost $7,500.
"Synod has been working for the last ten years to reduce the tremendous amount of paper we generate," Foley said. "The app is the last major step so by the time we get to Milwaukee in 2019, Synod will be almost paperless."
In addition to being good stewards of the environment and promoting good stewardship of resources, the app also allows the user to get creative. They have the freedom to create their own schedule of events, using the My Show Icon, and can upload photos to a user-generated Synod photo gallery. Users can even identify restaurants offering UCC discounts.
To download the app, go to this link on your mobile device. Or search for UCCEvent in your device's app store (Android/Google Play and Apple/IOS/App store) and download it like any other app. Non Android/Apple mobile users (Windows/Blackberry) will still get an app like experience if you use this link. (http://www.ucc.org/synod_app)
Once on site, if users find they need help or have a question about how the app works, there will be a few dozen people, called Appbassadors, available at the Baltimore Convention Center, ready to offer assistance.
"Appbassadors are folks from Central Atlantic Conference and the local arrangements committee," Foley said. "They will be wearing buttons that say APPBASSADOR and if you have a question about how to use the app or can't find something, they'll be able to help you out. They'll be roaming the halls of the convention center and they will be a great help to anyone who's not familiar with electronic event management."
But, it's really pretty easy. If Lee Foley can figure it out, he said, anybody can.
---
Related News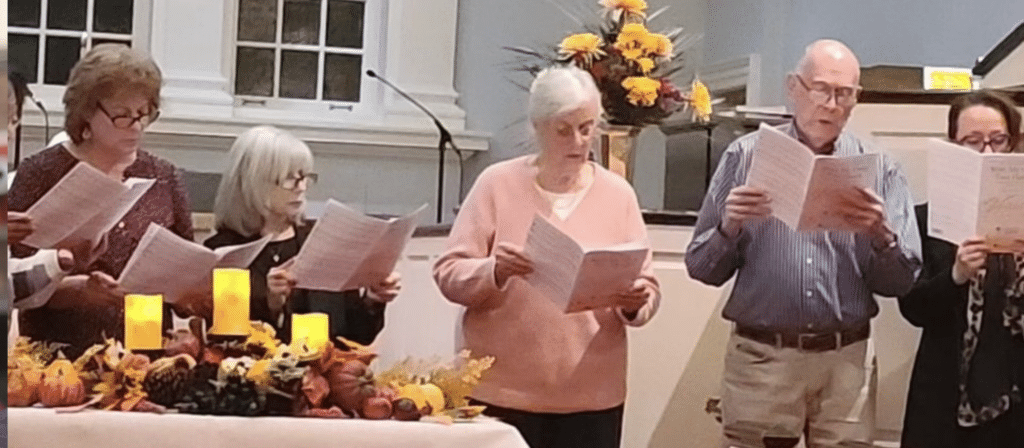 Many United Church of Christ congregations across the country participated in interfaith...
Read More