General Synod service project will help keep hundreds warm during Baltimore winter
Thanks to the help and generosity of participants in a United Church of Christ General Synod service project, homeless men, women and children in the Baltimore area will receive a warm perk this winter.
The service project, organized by the Central Atlantic Conference, collected hundreds of cold-weather clothing items at this summer's recently-completed biennial gathering, to be distributed to people experiencing homelessness "throughout the Baltimore metropolitan area, to show those who often feel forgotten and invisible that they matter," said Sheila Helgerson, executive director of United Ministries.
United Ministries is a UCC Council for Health and Human Services Ministries member, and 17-year provider of supportive housing to less fortunate people. Earl's Place is one of its programs, a transitional housing site for homeless men.
General Synod 31 took place from June 30 through July 4 in Baltimore, with 3,000 attendees taking part.
Delegates and visitors were asked to make or purchase hats, gloves, scarves and socks, to add to the Central Atlantic Conference collection of "ugly quilts" (sleeping bags) or blankets. In all, participants donated 181 hats, 85 gloves, 54 pairs of socks, 38 blankets, and dozens of pillows, quilts and blankets for babies, children and adults. While Earl's Place is a ministry that focuses on homeless men, Helgerson has plans to make use of the variety of items that were donated.
"There are [area] shelters that work with women and children, so for the most part all these donations will definitely be helpful," Helgerson said.
According to a 2016 report, there were more than 26,000 homeless persons in the geographic area of the Central Atlantic Conference (New Jersey, Delaware, Maryland and Northern Virginia).
"This is not something we've ever done, so I didn't have any expectations, but I'm pleased because this will be a big help to so many people," Helgerson said. "We appreciate all the generosity. This will help people stay warm and dry this winter."
---
Related News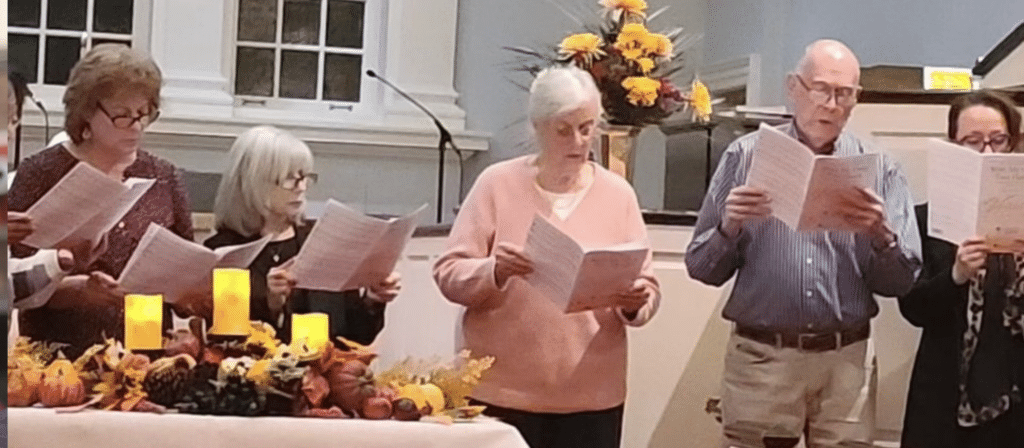 Many United Church of Christ congregations across the country participated in interfaith...
Read More