General Synod resolution seeks national study of gun violence
Bolstered by the belief that gun violence has reached a crisis point in the United States, the Council for Health and Human Services Ministries is asking General Synod of the United Church of Christ to proclaim gun violence as a public health concern. The resolution from CHHSM, a UCC ministry, to this summer's biennial gathering would, if adopted, call on Congress to allocate funding to the Center for Disease Control and Prevention in hopes it could provide a comprehensive study on gun violence for the first time since 2001.
The Rev. Danielle Bartz said that CHHSM sought to bring the resolution, "On Recognizing and Studying Gun Violence as a Public Health Emergency," which will be considered by the 31st General Synod (June 30-July 4) because the ministry "strongly belihttp://uccfiles.com/synod/resolutions/GS31-10-Gun-Violence.pdfeve gun violence is a serious issue in our country and needs to be studied as a possible public health emergency."
"Many of our members are seeing the effects of gun violence directly with the people and communities they serve," said Bartz, associate for program and leadership development with CHHSM. "Our resolution asks that the CDC be allowed to study the effects of gun violence, determine their public health risk, and if necessary make recommendations to reduce the risk. That work would have a direct impact on the lives of people CHHSM members serve and begin to turn around a growing and alarming trend."
On average, about 11,400 people died annually in the United States from gun-related incidents from 2001 to 2011. But in recent years, that number has climbed closer to 15,000.
The resolution asks that Congress lift restrictions on the CDC to research gun violence and its effects, and for the CDC to debate methods that would improve gun safety, training and storage of firearms to reduce gun deaths.
"That work would have a direct impact on the lives of people CHHSM members serve and begin to turn around a growing and alarming trend," Bartz said.
The CDC estimates that gun violence is one of the top five causes of death for people under age 65. But the CDC hasn't published a comprehensive study on reducing the damage from guns in 16 years, because Congress has effectively blocked extensive research on its effects.
A Congressional bill in 1997 barred the CDC from studying any gun control-related research, and the following year the CDC was stripped of $2.6 million in funding — the precise amount it had spent the year before on gun research. The CDC still surveils gun violence and deaths, and the $2.6 million was restored — but allocated for traumatic brain injury research, according to ABC News.
The resolution also asks that the wider church actively speak out against any legislation that "seeks to silence or stifle the scientific and medical community from providing sound methods to save and improve lives."
Many CHHSM member organizations have programs in place to help people with the effects of gun violence on their lives, and this resolution is meant to support that work by creating more awareness within the church and calling for change.
"[CHHSM] member Advocate Health Care in Chicago, a large hospital system in the city, deals with the direct effects of the violence in their emergency rooms," she said. "Our members that focus on children and families in urban centers are dealing with the effects gun violence have on children who are surrounded by it."
The resolution needs votes from two-thirds of the Synod delegates for adoption.
---
Related News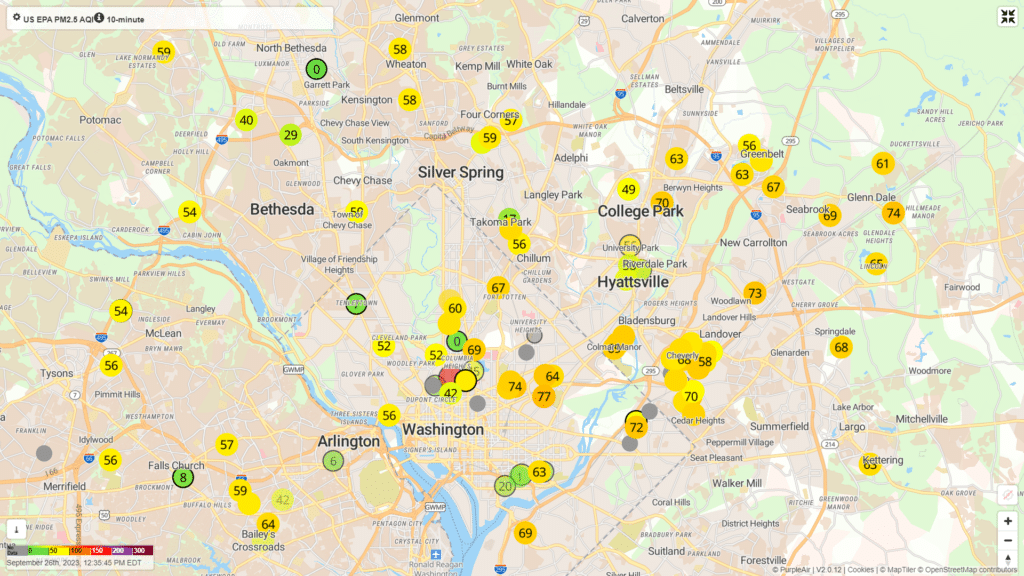 This summer, the United States experienced some of the worst days for wildfire pollution in...
Read More