General Synod resolution calls the church to more disability justice
The General Synod of the United Church of Christ and the denomination have been advocates for the inclusion and well-being of people with disabilities for the better part of three decades. But the experience of those with disabilities has changed in that time, so the governing body will examine a resolution that reaffirms the UCC's previous commitment, while stretching the church to do more and include persons with disabilities in its social justice witness.
The latest resolution, sponsored by UCC Disabilities Ministries, will be considered at the denomination's 31st General Synod in Baltimore, taking place June 30-July 4. "Toward Disability Justice: A Call to the Church and Churches" is, at its core, a guideline for the wider church on how to include persons with disabilities in their ministries.
"I think there is a sense the UCC wants to include people with disabilities and it does, but that is not always clear to people without disabilities as to what the means," explains the Rev. Kelli Parish Lucas, chair of UCC Disabilities Ministries. "So, in a sense, this resolution is a guideline of how that can be done."
Previous General Synods have called on the church to support the Americans with Disabilities Act, and to become Accessible to All (A2A) and Welcoming, Inclusive, Supporting and Engaged (WISE) on mental health issues. But Parrish Lucas said that parts of the ADA are under threat of being rolled back, and healthcare costs are at a crossroads, with uncertainty surrounding protections for people with pre-existing medical conditions.
"We've been moved into a new period politically where the future for people with disability is under threat," she said. "The ADA is periodically reviewed and revised. In the current climate, the fear is that this [law] is going to go away. Synod has spoken to that before, and this is a crucial time to speak to it again."
The resolution, which needs approval from two-thirds of the voting delegates, calls the church to "points of justice", such as the ADA, access to public education, fair wages and unemployment, police brutality, health disparities, and disaster preparedness — all of which build on what General Synod has spoken to. But it also adds to what it has not — for instance, addressing the U.N. Convention on the Rights of Persons with Disability.
"These are the prophetic justice issues we need to speak up for as a church, not just Disability Ministries," Parrish Lucas said.
There have only been a handful of congregations who have taken the steps to become Accessible to All — eight, in fact, in 12 years since that resolution's adoption in 2005.
"We're not saying the church has failed, but a lot of this resolution is educational. It's an invitation to the church. Let's have these conversations, and we can use this resolution as a guideline for inclusion of people with disabilities. We want to have a just church and a just world."
---
Related News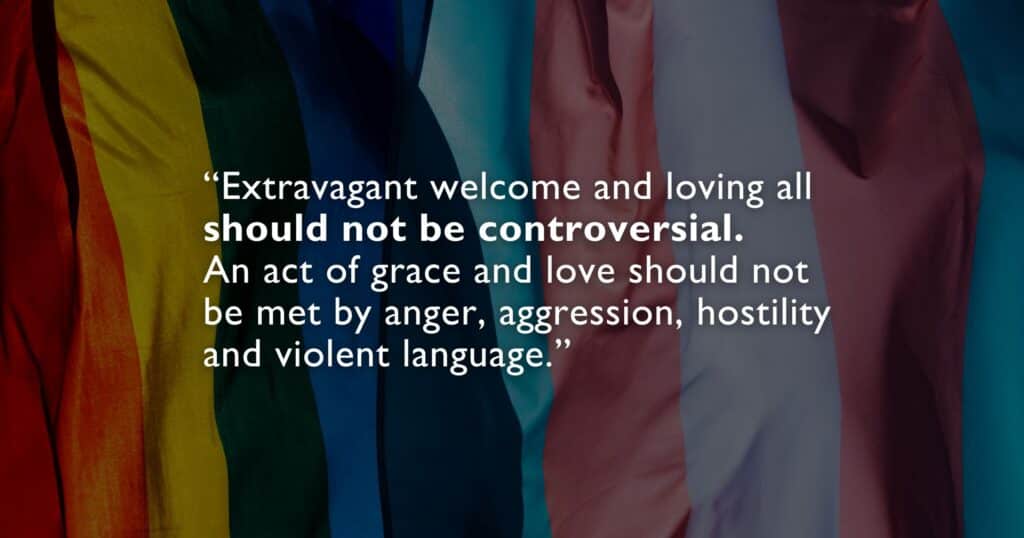 The United Church of Christ National Officers and the Conference Minister of the South Central...
Read More