General Synod preachers selected, registration opens Dec. 5
Ten months remain until the 31st General Synod of the United Church of Christ in Baltimore, and organizers are diligently ramping up preparations for the event. A worship team of four preachers has been selected and two theological reflectors have been invited to take the plenary stage to provide the spiritual components for the five-day gathering from June 30 to July 4.
With that in mind, the General Synod planning team will open registration and housing for the event on Dec. 5.
The Rev. Ivy Beckwith, leader of the UCC Faith Formation Team, explained that the four preachers and two reflectors are forward-looking and energetic individuals who collectively will reveal the emerging future of the denomination. The four clergy are the Rev. Amy K. Butler (senior minister of The Riverside Church, New York City), the Rev. John C. Dorhauer (general minister and president of the UCC) the Rev. David Vasquez-Levy (president of Pacific School of Religion) and the Rev. Kim Kendrick (senior co-pastor of Living Water UCC in Philadelphia).
"Amy is an amazing writer and preacher and thinker. She is all about new ways of doing and re-thinking church," Beckwith said. "I think what John wants the opportunity to go beyond delivering a report, to where he would preach a sermon during the Sunday worship. David brings a lot of new energy and excitement to Pacific School of Religion, and I was impressed when I met and talked with him. Kim is a young, African-American, openly-gay woman. She is over-the-moon excited about this. She's done youth and children ministry before and she is just a bundle of energy and enthusiasm."
The Rev. Sue Blain, UCC minister for faith formation, said, "Our preachers this year are pastors, scholars and activists, who have accepted the charge to open up the energetic hope and challenge implicit in our theme, 'Make Glad!' They will help us find the Spirit at work in our midst here and now, calling us into the world that needs the joyful work of healing, justice, peace-making."
The two theological reflectors are the Rev. Damaris D. Whittaker (minister of Center Church, Hartford, Conn.) and Raven Rowe (Christian education coordinator of Hope UCC, Hiawatha, Iowa).
Speaking about the theological reflectors, Beckwith said that Whittaker is "a shining star in Connecticut Conference. She's only been there a couple years, and she came a year ago to a conversation I had on faith formation practices. I was impressed with her in the way she thinks and talks about things. Raven was one of the vision speakers at John's installation in Chicago — a young woman whom he met years before. I was so impressed in working with her around the installation events, and I think she would bring something different to General Synod as a theological reflector."
To help advance Synod business, the General Synod administration has put together a brief, explanatory video guide that outlines how to submit a resolution for consideration by Synod delegates.
The cost of registration is $225 for the entire event if booked between Dec. 5 to Jan. 5; $236.50 if booked between Jan. 6 to March 31; and $247.50 if booked on April 1 or after. Information on General Synod will be posted online as it becomes available.
---
Related News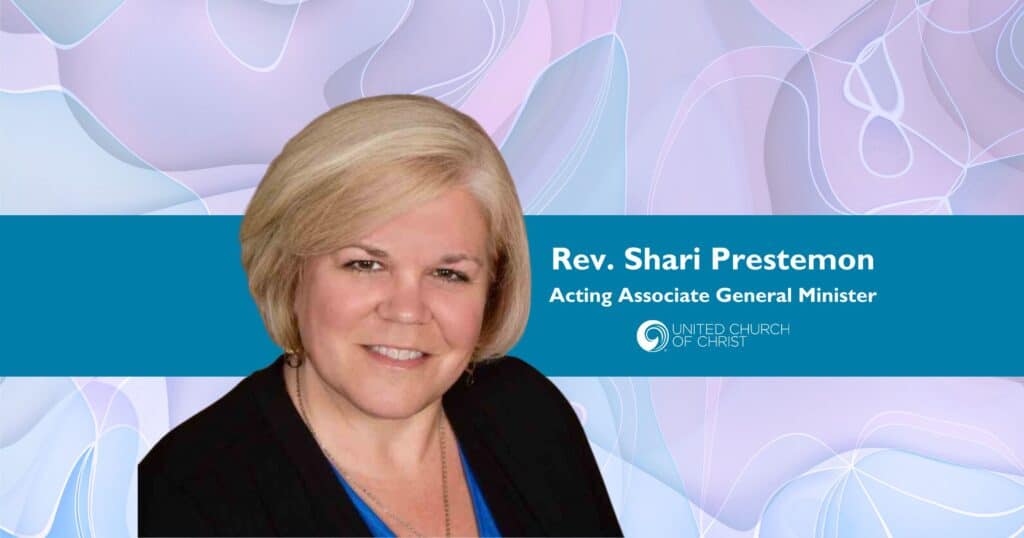 A new United Church of Christ national leader has been called. The UCC Board voted in a...
Read More