Dismantling racism in our criminal justice system subject of two Synod resolutions
In the wake of the resurgence of violence against people of color across the country, delegates of General Synod 2015 overwhelmingly adopted two resolutions on dismantling racism Monday, June 29.
Five conferences and UCC Justice and Witness Ministries brought a resolution on Dismantling Systems of Mass Incarceration. During the educational intensive on the resolution, Ronnie Dunn, assistant professor of Urban Studies at Cleveland State University and an expert on racial profiling, said African American males, who make up only 6 percent of the population, represent 40 percent of those in prison or jail.
"African American males have a 32 percent chance of serving time at some point in their lives, while white males have only a 6 percent chance."
Dunn also characterized racial profiling as the spigot pouring black African American men into the prison system. He also noted that as collateral sanctions, "one in nine black children have an incarcerated parent."
The committee also explored the use of lucrative private corporations that run more than half the prisons in the country and who make a profit selling beds.
The Rev. M. Linda Jaramillo, executive minister of Justice and Witness Ministries, added, "We want to move even more upstream to turn the tide, to prevention, to look at the whole issue of literacy as a predictor. I know of a state that budgets jail beds based on third-grade reading levels."
The second resolution on Dismantling the New Jim Crow based its arguments on a book by Civil Rights activist and law professor Michelle Alexander, "The New Jim Crow: Mass Incarceration in the Age of Colorblindness." She uses the term to describe "the disenfranchisement, marginalization and re-subjugation of African Americans and — accordingly –– the creation of a permanent caste of second-class citizens."
"The gains of the Civil Rights struggle have been eroded by the new Jim Crow," said Frank Bolden, the incoming vice-chair of the UCC Board and one of the originators of the resolution, during the floor debate.
"This resolution was drafted over a year ago to save lives," Bolden said. "At that time, Michael Brown was alive, Eric Garner was alive, Freddie Gray was alive, Tamir Rice was alive — and on and on and on. Now the killing has moved into the sanctity of the church. All is not well in the land."
Both resolutions called for education, mobilization, prophetic witness and advocacy on these issues.
UCC Board Member Elizabeth Walker, a Philadelphia attorney, shared her story of the year she spent attending hearings with a young man she said was accused of a crime he didn't commit. "I witnessed a court system that was chewing up and spitting out young men, ages 18 to 30, and not a white defendant among them. If you want an education on what is going on, go down to a courthouse and see what's happening. Our system is neglectful, wanton and irresponsible."  
Background materials on the resolution emphasized that "people of color caught in the snares of the new Jim Crow have little or no hope of ever fully re-entering society. Once labeled felons, they cannot vote or serve on juries, may be (and usually are) legally discriminated against in employment, and are ineligible for all types of federal assistance for housing, food stamps, job training, etc."
---
Related News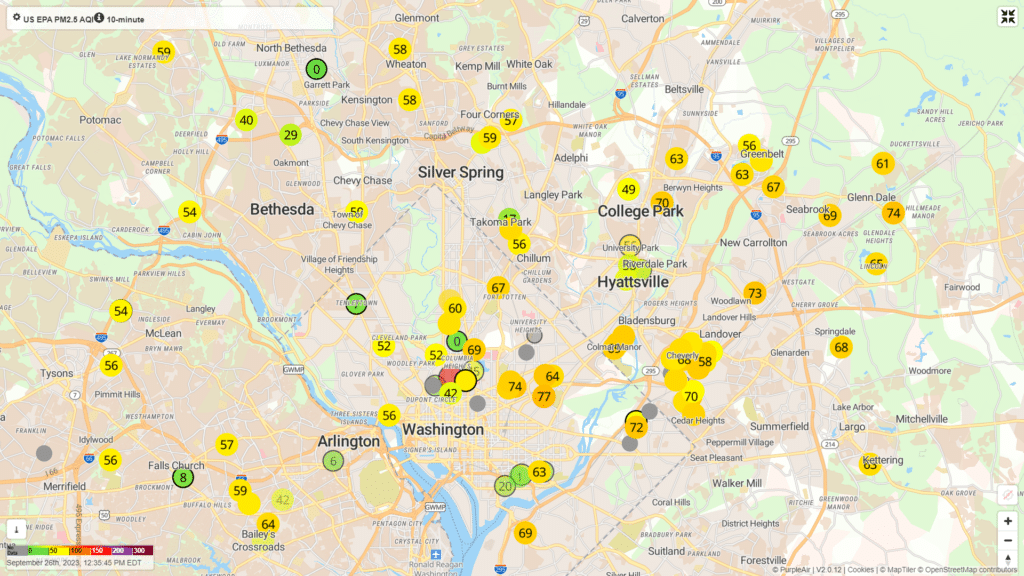 This summer, the United States experienced some of the worst days for wildfire pollution in...
Read More