'Garden of Creation' found on General Synod stage
The stage at the United Church of Christ's General Synod is always a breathtaking space. The Rev. Alexandra Childs, of First Congregational Church of Alameda, Calif., helps make it so.
Childs, the stage designer at nine national UCC events — she said this being her seventh General Synod — brought the concept of the Garden of Creation to life in the Indiana Convention Center in Indianapolis. 
"There are 201 plants," Childs said, noting that the the Rev. Cheryl Lindsay, UCC minister of worship and theology, drew her an idea of what she was hoping for and let her go.
Childs, who arrived in Indianapolis on June 23, said she spent a day collecting the flowers, trees and shrubs, then another two-and-a-half days bringing Lindsay's vision to life.
In addition to the plants, the stage included a live-edge slab of a black walnut tree used as the altar, held up by stumps of oak and pine. There are rocks, mushrooms (representing "the kin-dom of fungi") and woodland creatures — look closely and to see if you can spot the weasel, a red-headed duck, two turtles, an Amazonian tree frog, a long-eared owl, a red fox, a hedgehog and a bunny.
The cross on the stage may look familiar to some — it and the glass baptismal font below the stage garden debuted at the 2019 General Synod in Milwaukee. The cross, Childs said, is edged with "dichroic" glass "to make it glow." The wood, Iroko wood from Western Africa, is the same used to create the original altar table that graced the National Setting's Amistad Chapel for more than 30 years.
"It was a privilege to work with all the spirits of the plants," Childs said. "I wanted to create a beautiful representation of our earth in this space. Without the earth, we can't do ministry."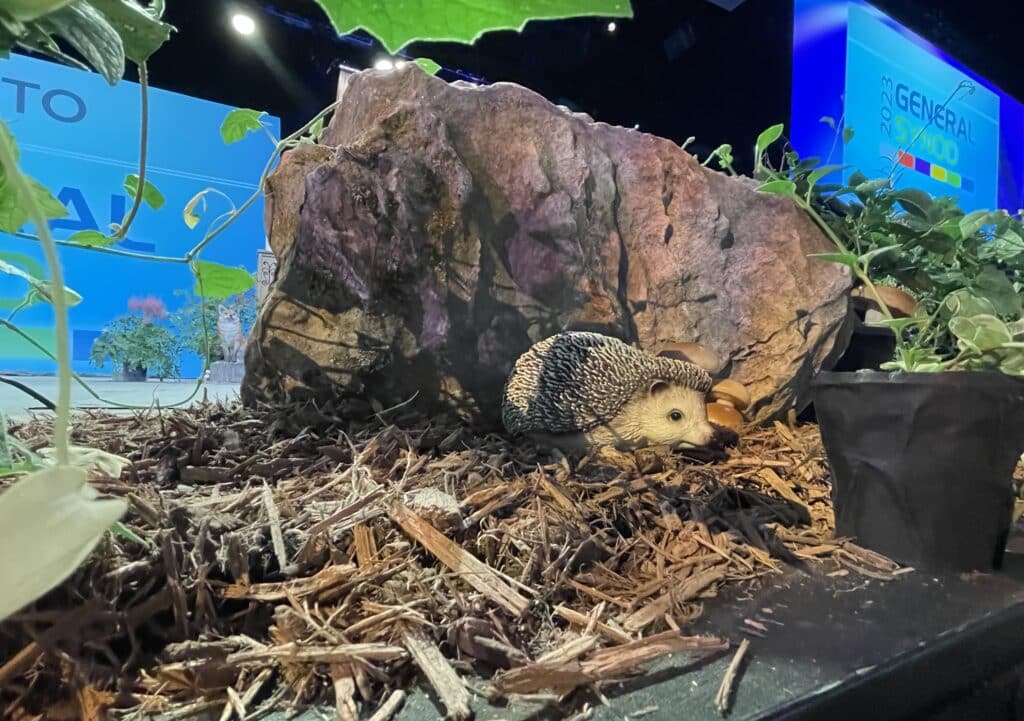 ---
Content on ucc.org is copyrighted by the National Setting of the United Church of Christ and may be only shared according to the guidelines outlined here.
---
Related News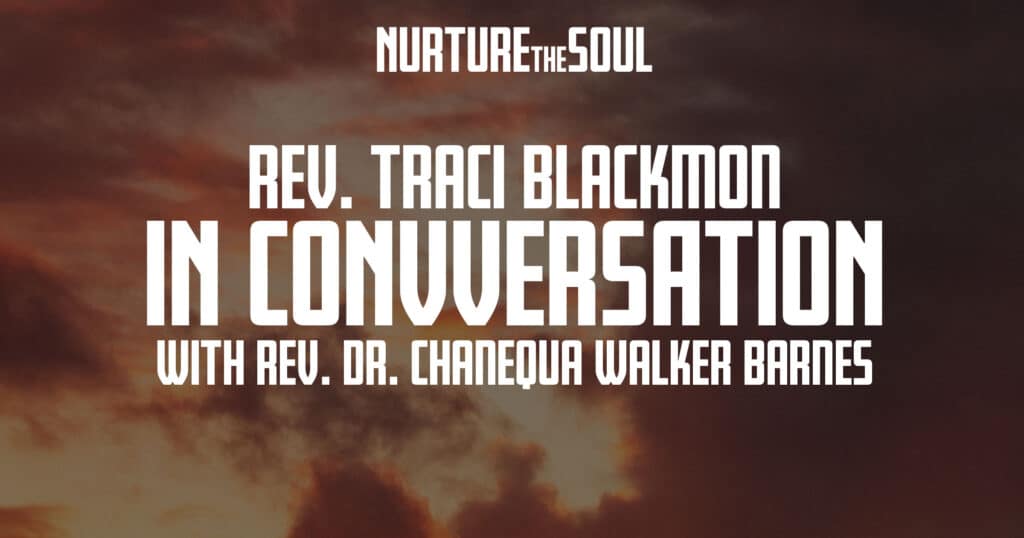 The impact of trauma and the need for self-care are vital -- and sacred -- topics for the...
Read More