From hip-hop flow to Pentecostal outpouring, water theme energizes worshipers
In the logo of the United Church of Christ's 2021 General Synod, water flows by the roots of a tree.
That water was the focus of the Synod's midweek worship service July 14.
Images of moving and still water flowed through the internet and into viewers' homes, carried over a riverbed of changing music. Leaders invited worshipers to fill a pitcher with water, and later led them in a hand-washing ritual.
And water showed up repeatedly in the video experience. It cleansed and sustained. And it symbolized two other themes of the service: resilience and resistance.
It was the second in a three-part experiment in interactive, online worship – and people can still catch Part Three. The UCC's first-ever, all-virtual Synod will close with worship Sunday, July 18, at 6 p.m. EDT. The service will be free and open to the public, live, at the Synod website and the UCC Facebook and YouTube channels.
'Water nourishes'
As in the July 11 opening service, the July 14 message came across in many layers. Evocative, high-definition images and songs were some of the transmitters. But so were the spoken word — and music, including:
Guitar-and-voice-led bands in gentle folk and driving rock styles.
A contemporary R&B "Kyrie."
A harmonizing trio in a church hall, accompanied only by an African hand drum.
The Synod worship team singing a Pete Seeger tune, arranged by the famous vocal group, Sweet Honey in the Rock.
A virtual UCC choir, recorded individually from their homes and edited together.
The water ritual, led by the two people who wrote the service, also featured comforting words and music. "Water quenches," said LaQuan Beachem of Spring Glen Church, Hamden, Conn. "Water nourishes," said the Rev. Nancy Rosas, pastor of Pilgrim St. Luke's UCC, Buffalo, N.Y.
They alternated in Spanish and English as they immersed their hands in water mixed with flower petals, inviting worshipers to do likewise.
Hip-hop flow
The service hit its highest energy along the border – if there is one – between speech and song.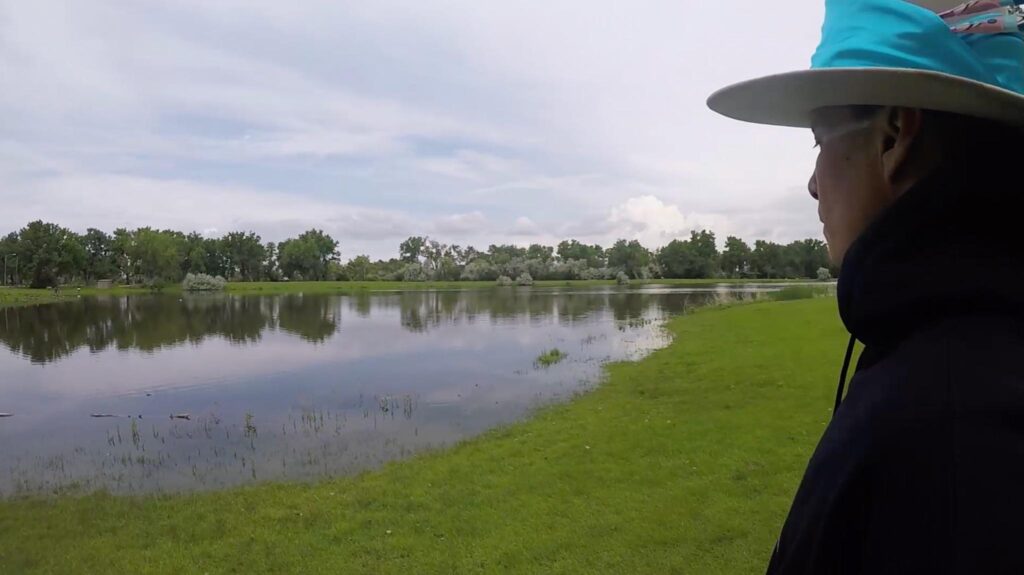 Hip-hop flow alternated with Pentecostal pouring-forth in scenes like these:
Indigenous rappers called for the basic "miracle" of clean water for their people – and praised the courage of water protectors around the world.
A Chicago pastor rhymed about how battles for justice didn't start with the uprisings of 2020. He exhorted the church to keep fighting even after "the cameras all stop."
And, in her sermon, the featured preacher seamlessly moved between spoken words and sung phrases. Her trio — piano, bass and drums – never stop playing behind her.
That preacher was the Rev. Michelle Higgins, recorded in the sanctuary of St. John's Church (The Beloved Community) UCC, St. Louis, where she is senior pastor.
'Delight in God's law'
Higgins drew deeply from Psalm 1, source of the Synod's "Rooted in Love" theme. In fact, she reminded listeners of the rest of the Psalm that surrounds the tree-by-the-water verse. It starts:
Happy are those who do not follow the advice of the wicked, or take the path that sinners tread, or sit in the seat of scoffers; but their delight is in the law of the Lord, and on that law they meditate day and night. 
The law of the Lord, she said, is abundance and resilience for all humanity, "unity without uniformity," "liberation without domination." She preached resilience in the face of unjust, "ungodly" systems that foster the opposite.
She urged her online congregation to embrace delight and resist those systems. "If it's just one organization, just one organizer, just one lone voice: God's gonna bless you," Higgins said. "Plant your seed. Stand firm."
It's hard work, she said. "Some of you are in the valley of the shadow of death right now, and it feels so heavy that you can't see it's just death's shadow. Tell your neighbor: Flip ahead in that Psalm, baby. … God is with you. Come on, delight; delight in God's law. You are the reason for this liberation season. You are the reason for God's law."
'I am on my feet'
Comments flowed into the chat area of meet.ucc, the portal for delegates and registered visitors. Already, early in the service, people were reporting tears of joy at the beauty of the music and video.
But Higgins' sermon really set them on fire:
"Rev. Higgins: preaching-singing-celebrating God's goodness in the Word!"
"She is really inspired by the Holy Spirit. Ella está inspirada en el Espíritu Santo. ¡Aleluya!"
"Preach. I am on my feet. I can't sit. What a powerful Word."
"Yeah! Yeah! Yeah! I'm about to break out in tongues."
Service bulletins still available
People curious about all the contributors and liturgists behind this worship series – a year in the making – can find names, song titles and more at these three locations at the General Synod website:
Each of the services, in its own way, aims to be "beautiful and special and compelling," said the Rev. Tracy Howe, Synod worship director. And, she said, for many worshipers, they "will be nothing like you expect."
"Thank you for this worship service," wrote one meet.ucc commenter near the end of the July 14 service. "I came parched and have drunk from a deep well we did not dig ourselves. Bless you all."
---
Related News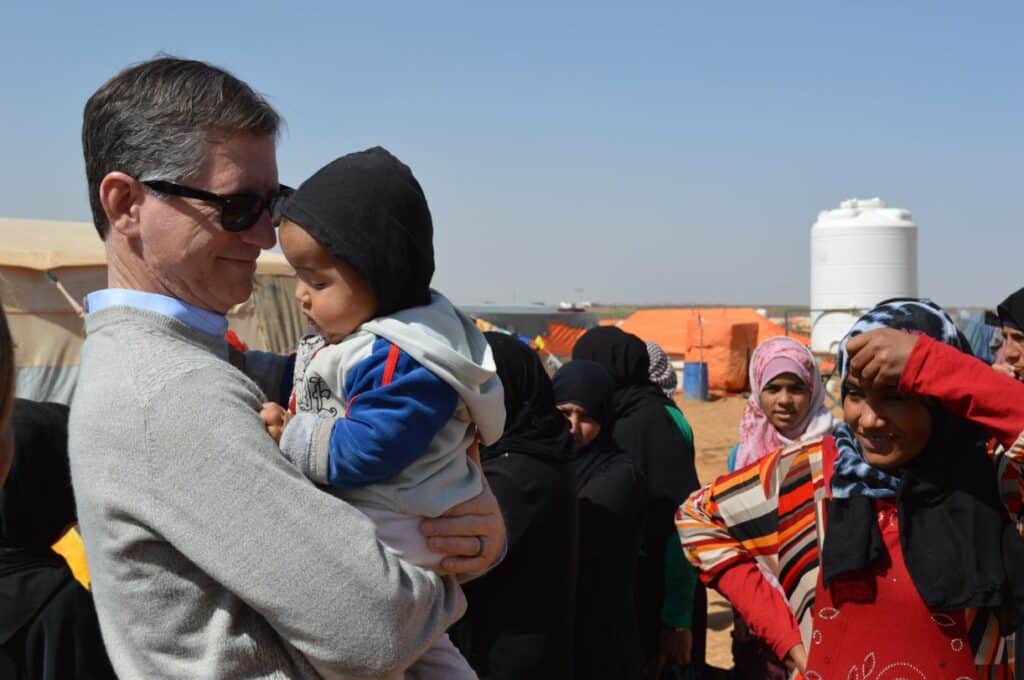 General Minister and President-elect John Dorhauer celebrates his new call with his wife Mimi...
Read More