Four youth speakers will help NYE 'Believe' this summer
Four youth speakers are tasked with energizing this summer's National Youth Event at Walt Disney World in Florida, and all four are 15 years of age or younger. They will share their stories with youth participants from across the United Church of Christ and the Christian Church (Disciples of Christ) at NYE, taking place July 26 to 30, where their experiences are sure to help young people live out the call to "believe," the theme of the 2016 gathering.
Among the accomplishments of the quartet: advocating against cyberbullying, using music for philanthropy to change lives, advocating for the rights of young girls, and raising money to cure a rare skin disease.
"They'll help us lift up our theme, and they help to bring energy and excitement for their peers to be able to see what faith, justice, leadership and service look like," said the Rev. Waltrina Middleton, associate for NYE programming. "The beauty of youth speakers is they come from different backgrounds, culture and faith. We get to expand our definition of 'one church' and see that we can share common ground with young people."
Trisha Prabhu is a 15-year-old from Naperville, Ill., and an innovator, social entrepreneur, advocate and inventor of ReThink — a technology product aimed at stopping cyberbullying. A sophomore at Neuqua Valley High School, she was deeply moved by the pandemic of cyberbullying and is passionate to stop it in adolescents, which led to her creating ReThink. Her research has found that with ReThink, adolescents change their minds 93 percent of the time and decide not to post offensive messages online.
Prabhu has been honored as a Google Science Fair Global Finalist, and has exhibited her work at the White House Science Fair. She was selected as Global Teen Leader 2015 by the We Are Family Foundation and was awarded the Global Anti-Bullying Hero award from Auburn University, the Anti-Bullying Champion award by the Princess Diana Awards, and the Upstander Legacy Celebration award from Tyler Clementi Foundation.
Prabhu has spoken at various global platforms, universities, schools and communities to raise awareness about the effects of cyberbullying, to stop the hate on Internet and engage adolescents to spread positivity and tolerance around the world.
Aidan Thomas Hornaday has played the harmonica since he was a little boy. On one occasion at an Atlanta restaurant, where he played his toy harmonica to pass time during a grownup dinner, he ended up with $80 in tips. He gave those tips to charity to fight parasites for children in Africa. He read an article about the plight and was moved to help buy medication to help stop the suffering. That was the start of AidanCares. Since then, the 14-year-old Hornaday and his mom have traveled the world as he uses music to make a difference.
His mission is to share the necessity and joy of giving with all ages. AidanCares is in the process of creating a series called "Giving 101" that will help inspire others to find what makes their heart sing. Hornaday has played giving gigs and speaking appearances from street corners to nursing homes, veterans hospitals, colleges and schools to convention centers and youth gatherings.
Prabhu and Hornaday will deliver their remarks on July 27.
Hadiqa Bashir, along with her family, is an advocate for the right to education for young girls in Pakistan and around the world and a vocal speaker against child marriages. Additionally, the 14-year-old Bashir advocates for Christians, Sheikhs, Hindus and other minority faith communities in Pakistan and India. Her organization, 'Girls United for Human Rights,' also advocates for the LGBTQ community — especially transgendered persons whose lives are at risk in the conservative society where she resides.
Bashir began her advocacy after seeing the effects of a forced child marriage on her sixth-grade classmate. Visiting households in her town, she spreads awareness about the disadvantages of child marriages in hopes of ensuring that young girls have a proper childhood and are able to complete their education. Those bold stances endanger the life of the Bashir, the 2015 youngest recipient of the Muhammad Ali Humanitarian Award.
She will address the attendees on July 28.
Jonathan Pitre, age 14, lives with a severe case of Epidermolysis Bulls, a rare disease that can cause his skin to blister or tear if it is scratched or even slightly touched. But the Canadian boy still has a dream of playing professional sports. His condition makes his body extremely delicate, so he is unable to participate in athletics and spends his days bandaged from neck to feet to stave off infection. The disease is so debilitating that it causes Pitre almost constant pain.
Major networks and ESPN, USA Today, People Magazine, and the Mirror (UK) have profiled the "Butterfly Boy," so named because the skin of Butterfly Children is as fragile as a butterfly's wings. Committed to helping make his dream possible, and helping others with Epidermolysis Bulls, Pitre helped raise 65,000 British pounds (about $92,700 by current exchange rates) for a charity organization to find a cure.
Pitre will speak on July 30.
"At the last National Youth Event [in 2012], we asked people to Imagine," Middleton said. "And now that we have perceived what we imagine, we must ask, 'Do we believe the possibility — the social justice, the beloved community?' Young people have the best capacity to imagine for our world."
Middleton said there are other adult speakers at NYE that will be announced at a later date, and she is optimistic that people will want to hear "these four amazing kids speak." For more information on National Youth Event, including registration, visit the NYE website.
---
Related News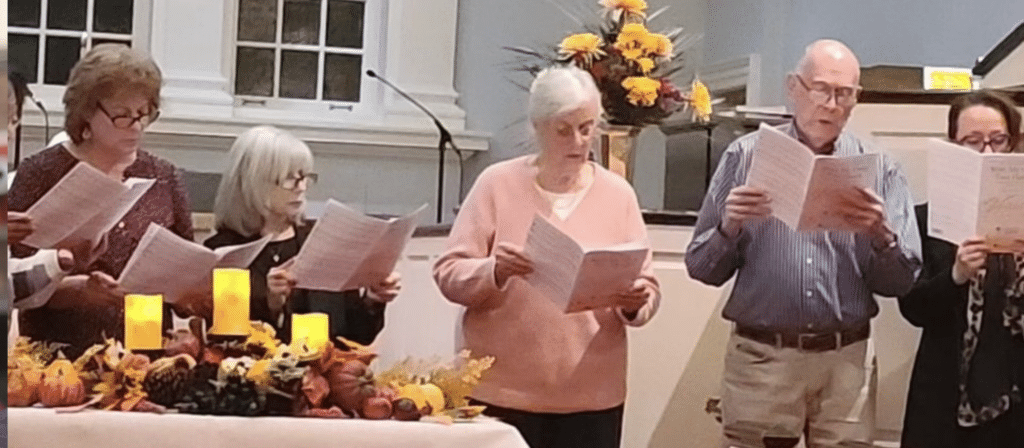 Many United Church of Christ congregations across the country participated in interfaith...
Read More