Four UCC pastors make Center for American Progress 2015 watch list
A quartet of United Church of Christ ministers are among the top 15 faith leaders to keep an eye on in 2015 for their leadership and ministry in creating a more equitable nation and living on the edge in their ministry. The four are among 15 on a list of progressive faith leaders and groups to watch "as they work to bring about enduring change," published by the Center for American Progress.
Near the top of the list are UCC pastors the Rev. Jasmine Beach-Ferrara (No. 3), the Rev. Amy Butler (No. 5), and Ferguson, Mo., ministers the Rev. Traci Blackmon and the Rev. Starsky Wilson (No. 6), for their work for LGBT equality, ushering community dialogue and calling attention for racial justice.
"Ministry is meant to be transformative," said the Rev. Holly MillerShank, who leads the UCC's Ministerial Excellence, Support and Authorization Ministry Team. "It is exciting to see so many UCC ministers highlighted as faith leaders to watch in 2015. These church leaders are part of a rich history of clergy dedicated to strong leadership in their local congregations and to bringing UCC values of justice and inclusion to the larger society. Authorized Ministers have a unique role in bringing Jesus' transformative message of liberation and hope to both the streets and sanctuaries across the globe."
Beach-Ferrara is the founder and executive director of the Campaign for Southern Equality, an advocacy group working for full LGBT equality in the South. Operating out of First Congregational UCC in Asheville, N.C., the group launched the We Do campaign to show the grief and discrimination that LGBT couples face when they attempt to obtain a marriage license in states where same-sex marriage is banned, and was also part of the landmark lawsuit that overturned North Carolina's same-sex marriage ban. The Center for American Progress said the campaign has had a major impact and that "pro-LffGBT activism … can serve as a model for how people of faith can be effective allies in the fight for LGBT equality."
Butler is the recently-appointed pastor of The Riverside Church in New York City, and is the first female to lead the church, which has its history rooted in political and social activism. Butler's emphasis is on public dialogue and open communication, which the ProgressiveCenter believes are qualities that will help the church remain at the forefront of advocacy and social justice. With a more diverse and larger congregation at Riverside Church, Butler's goal is to "figure out how to make [diversity] into an asset and something that is compelling and [an] attractive expression of our community."
The sixth spot on the list belongs to the clergy in Ferguson for their immediate response in the Missouri town after the shooting death of Michael Brown in August. Blackmon and Wilson were two names specifically mentioned by the Center for American Progress as key figures of the interfaith community's subsequent quest and fight for equality for African Americans. Ferguson clergy marched with protestors and hosted public forums for dialogue, and Blackmon and Wilson are part of the 16-person Ferguson Commission, the group tasked by Missouri's governor for studying social and economic conditions that may have factored in Brown's death and proposing solutions to prevent such instances in the future. As faith leaders renew their effort in advancing racial justice in the coming year, the Center for American Progress believes that Blackmon and Wilson will help lead the way in the St. Louis area.
Faith leaders "tackled the crisis in our immigration system, poverty, climate change, threats to religious freedom and women's reproductive rights, criminal justice, voting rights, and more," wrote the story's authors. "[P]eople of faith are giving public witness to the moral values embedded in our nation's policies."
---
Related News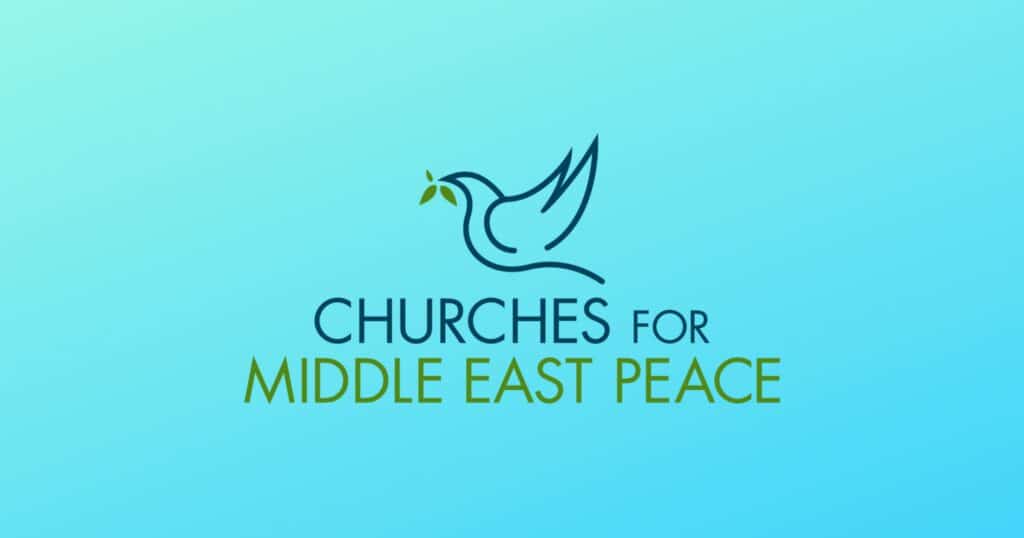 The following statement was issued Dec. 2 by Churches for Middle East Peace (CMEP), of which...
Read More