Four UCC Conferences welcome new leaders
The United Church of Christ recently welcomed new leaders in four of its Conferences.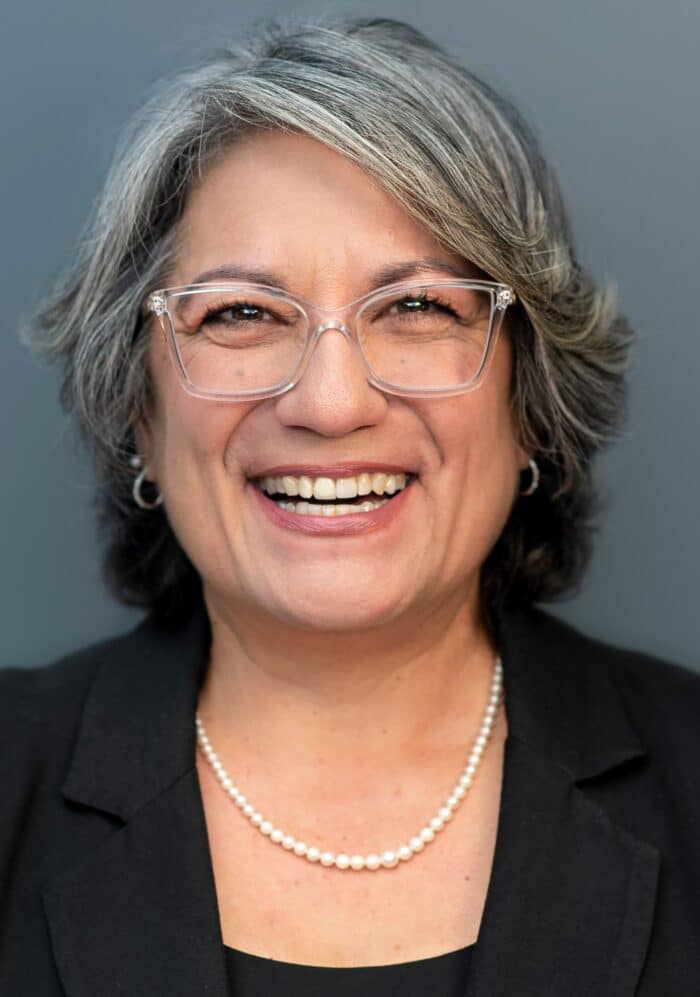 The Rev. Lorraine Ceniceros begins work Jan. 1. She is currently an associate conference minister in Wisconsin. She has experience as a local church pastor, a seminary advancement coordinator, a chaplain and spiritual-care manager in hospitals.
She described her spiritual journey in an online sermon during an October celebration of the Colectivo de UCC Latinx Ministries. Raised Pentecostal, she eventually found her Mexican-American, or Chicanx, voice — and the UCC — as an adult.
She will be Kansas-Oklahoma's eighth Conference minister. "I'm excited to join the Conference as we step into the future together, unafraid to make a difference in our congregations, our local communities, and in the world we share with all of God's creation," she told UCC News. "The leaders and people of the Conference are actively embracing Jesus' assurance to fear not, as we strive to bring to fruition God's vision of the beloved community."
Education: Associate's degree, Yavapai College, Clarksdale, Ariz. Bachelor's degree, Northern Arizona University, Flagstaff. M.Div., Claremont (Calif.) School of Theology.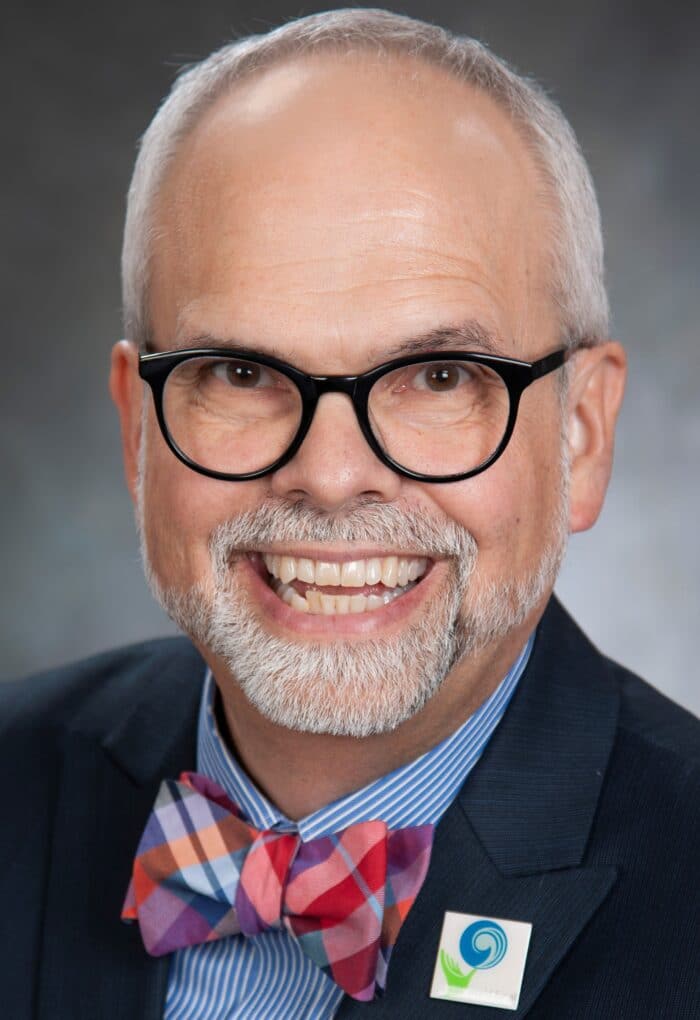 The Rev. David Long-Higgins was elected as settled Conference minister during Heartland's annual gathering Sept. 24-25. He had served as its transitional leader for three years. Before that, he was a parish minister for 30 years, serving — together with his wife, the Rev. Beth Long-Higgins — as co-pastor of David's UCC, Canal Winchester, Ohio, and Bethany UCC, Louisville, Ky.
He has served on the boards of numerous UCC regional and national ministries and the Ohio Council of Churches.
A focus of his time as transitional minister was working with the Conference to "discern how God is calling us to a shared work of connecting, encouraging, and supporting one another as we seek to share God's extravagant love in the world." "There is a sense of excitement about how a renewed collaboration across the whole life of the Conference can draw out shared wisdom for ministry engagement," he said. "We are discerning ways of creatively coming together, offering an alternative witness to the polarization often seen in the world, grounded in the mission of Jesus Christ. This witness is just one of the gifts we have to offer the world. I am excited by this renewed energy and look forward to living into this unfolding work of the church in this season of history."
Education: Bachelor's degree, Heidelberg University, Tiffin, Ohio. M.Div., United Theological Seminary of the Twin Cities, New Brighton, Minn.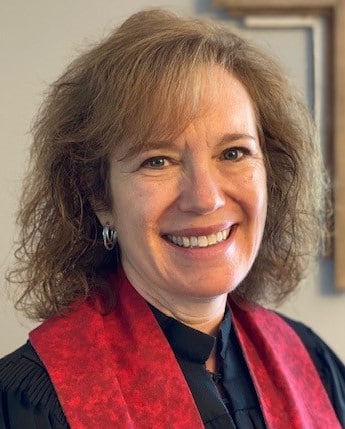 Kim Wood began work in September, having been elected June 19 at the Conference's annual meeting. In a 29-year career as a UCC clergywoman, she has been an associate minister, a solo pastor, a senior minister, a bridge pastor and an interim minister to Illinois congregations. Most recently, she was an acting associate Conference minister in the Illinois Conference.
In nominating her, Southeast's search committee described a wide-ranging set of skills and qualifications. These include training and experience in social work, personnel and staff support, finance, administration and business, property, sustainability, stewardship and generosity, event planning and more.
Wood said Southeast "has done incredible, and often difficult work to position itself as both an innovative and vibrant conference." She described the Conference as a tapestry "woven from a broad array of people and traditions, congregations, ministry settings, programs of learning, and deep, rich history." She said she was excited to be part of its work to "provide a crucial progressive Christian voice and welcoming presence in our region of the UCC."
Education: Bachelor's degree,George Williams College of Social Work, Aurora (Ill.) University. M.Div., Bethany Theological Seminary, Oak Brook, Ill.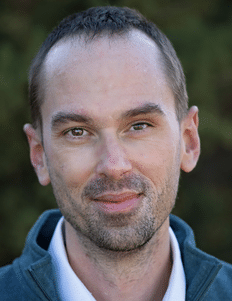 The Rev. Phil Hodson took office in July, having served as pastor of UCC churches in Kansas.
A story about him appears here.
Education: Bachelor's degree, Purdue University, West Lafayette, Ind. M.Div., Perkins School of Theology, Southern Methodist University, Dallas.
---
Related News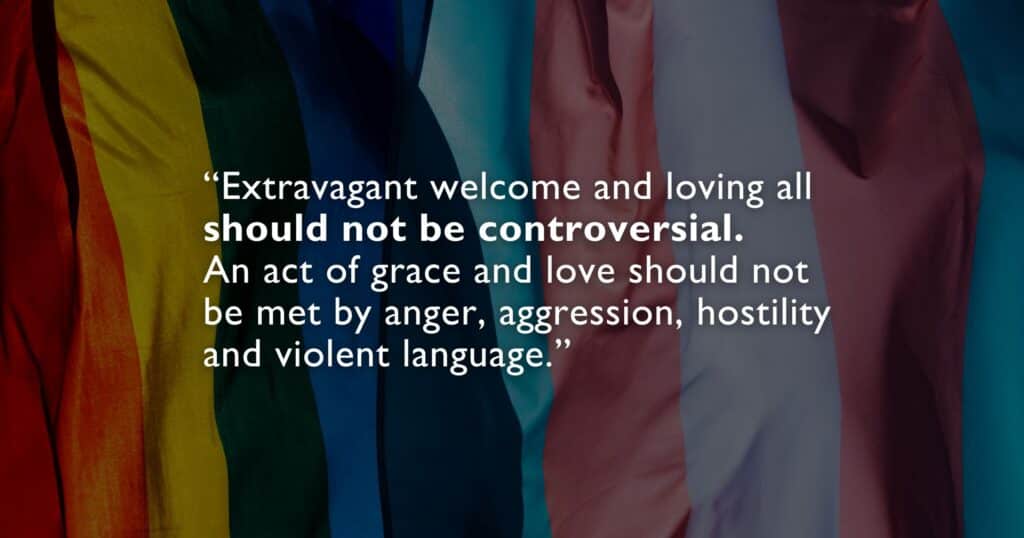 The United Church of Christ National Officers and the Conference Minister of the South Central...
Read More